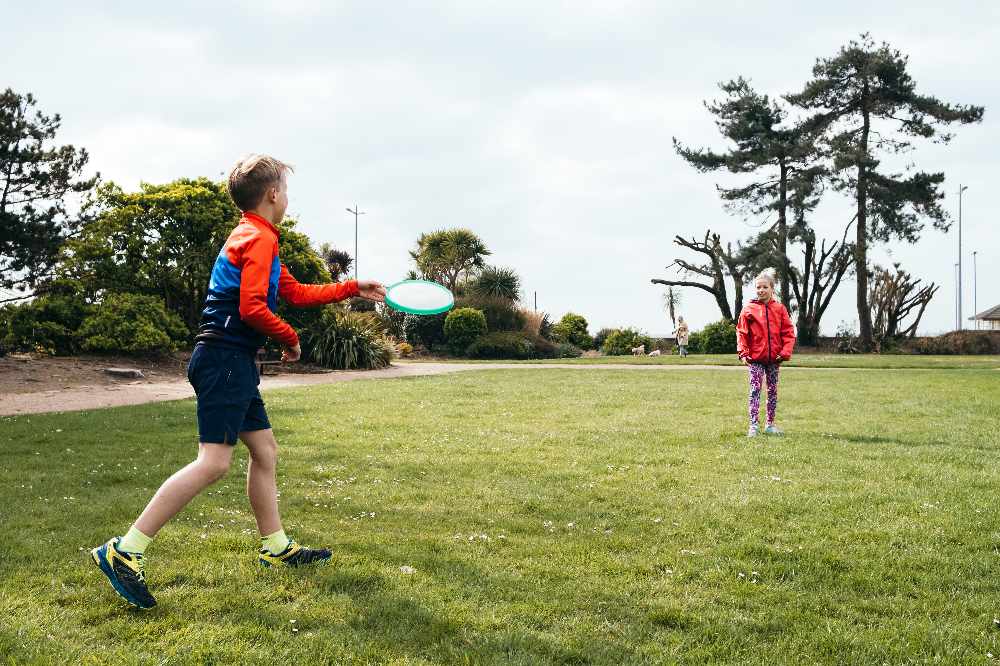 Jersey Sport is putting on a series of Friday family fun play days to encourage more families to get active.
The first is today at Millenium Town Park between 11:00 and 14:00, for children aged up to eight years old.
Jersey Sport's first Play Day took place last year to tie in with National Play Day on 7 August.
Five have been organised this summer:
Friday 26 July - Millenium Park
Friday 2 August - Elephant Park
Friday 9 August - Coronation Park
Friday 16 August - Parade Gardens
Friday 23 August - Howard Davis Park
"Last year we had in excess of around 220 young people and their families. The feedback was so good that clearly we had to do it again.
"We've got a host of different fun and simple activities that children and their parents and guardians can take part in. Things like throwing and catching games, kicking games, skipping games.
"Even some of the traditional games like giant Jenga, giant dominoes and hopscotch. At the same time, we've also got some soft play equipment for some of the really small toddlers."
81% of children in Jersey do not reach the World Health Organisation's recommended guidelines for physical activity.