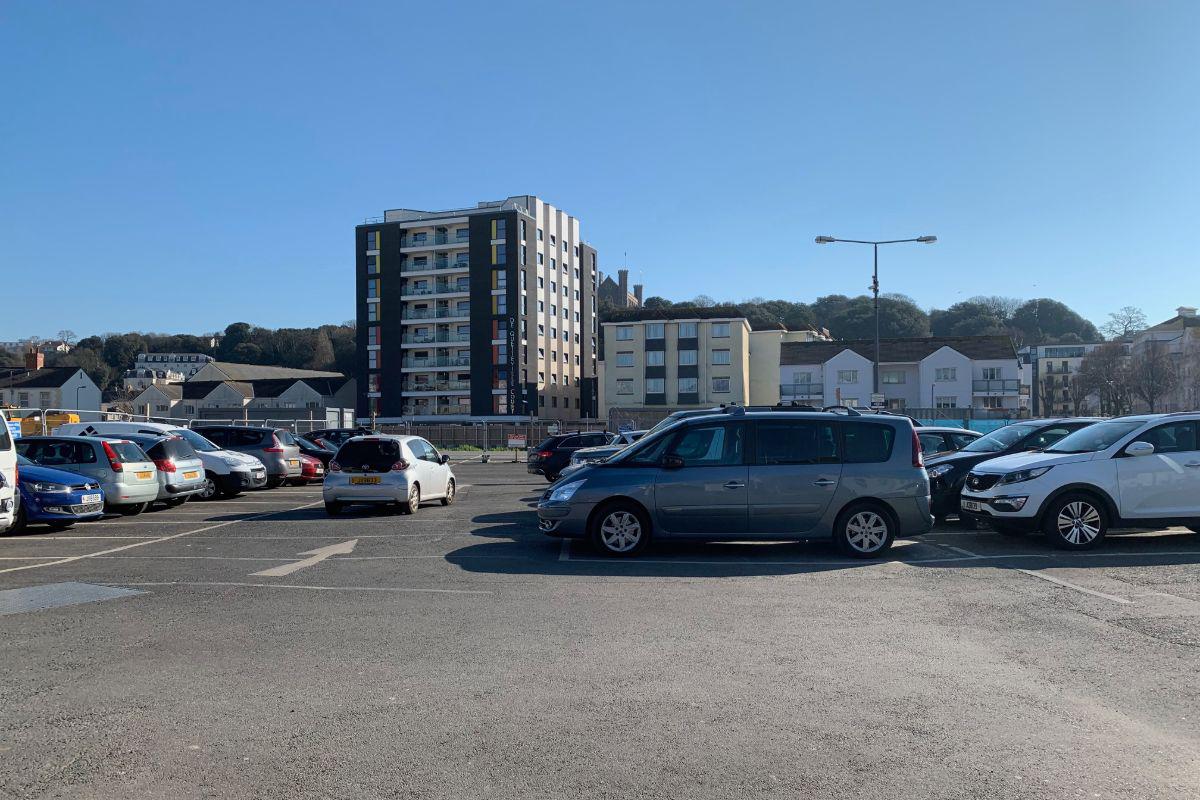 The government wants to extend car park charging hours from 8am - 5pm to 7am - 6pm as part of major plans to save £100m over the next four years.
It's estimated this will generate £700,000.
The government says it will help with its aim to encourage people to use more sustainable modes of transport and reduce levels of CO2 emissions.
"The proposed extension to car parking charging hours, from the current 8am - 5pm to 7am – 6pm represents an opportunity to begin to drive commuter behaviour towards more sustainable transport, as well as to support implementation of the Government's evolving environmental policies."
The price of some Highlands College courses are also set to increase to cover the amount the government currently subsidises.
£3.3m was generated in 2018 and it's hoped an extra £570,000 will be gained through higher pricing.
A number of methods have been outlined in the effort to save £40m in 2020 and £100m overall by 2023 as part of the government plan.
They include:
Reducing the amount spent on overtime pay - The government currently pays around £7m a year.
Better management of long-term and short-term sickness.
Reducing the number of fixed-term contracts - Around 350 government workers are on FTC's that end in 2019 and 2020 - that equates to salaries of £14.2m.
Redesigning departments to streamline and improve effectiveness - That includes a review of executive support roles such as secretaries and PAs.
Charging private planes which land at Jersey Airport - It's estimated £40,000 will be generated in 2020.
Reducing off-island placements for children in care by improving on-island care and support.
Changing staff rotas in children's residential homes after reducing the number of off-island placements. The government says this will reduce the need for spending on overtime and bank staff.
Recovering additional tax revenue - The government estimates it can recover £5m in 2019.
"This further investment would increase that to £7.35 million in 2020, escalating to around £13 million by 2023 and beyond – partly through the improved systems that will be available in 2020 and by recruiting the right compliance capabilities."
The Health Department is set to be hit with £9m of efficiencies, with the Children, Young People, Education and Skills department facing savings of £3.5m.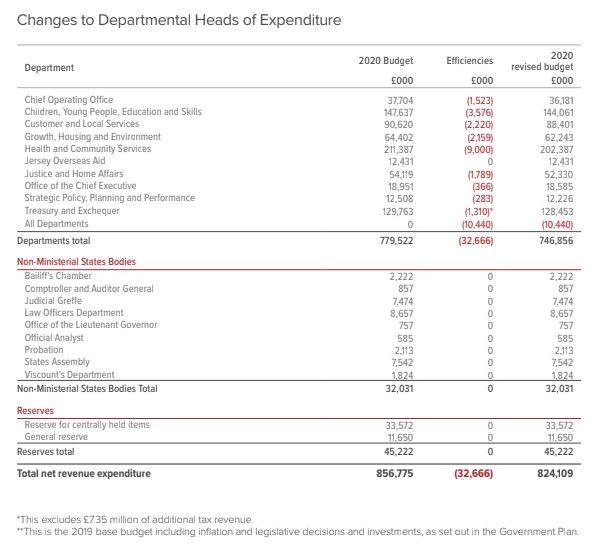 A lot of the changes are described as 'common sense' to make public services more efficient by reducing duplication, cutting waste, joining up services and reducing the amount spent on non-essentials.
"This is a moment for which I have striven as a politician for more than a decade, when Jersey's government can stand proud, with an ambitious and funded programme of initiatives to make Islanders' lives better, backed by a modern, efficient and value-for money public service.
"Efficiencies are not about short-term cost-cutting and workforce targets, salami-slicing of departmental budgets, or cuts to frontline services. We are conducting a review of activities and costs to ensure that we use taxpayers' money better, modernise government to deliver services at lower cost, and release funds to reinvest in the priorities that we have proposed in the Government Plan. "We must do this, because if we don't deliver £100 million of efficiencies, we will be wasting £100 million of potential funding for our priorities; money that could have been used to improve life for Islanders. This would mean either abandoning those priorities or seeking extra funding through increases in taxes and charges.
"Identifying more efficient ways of providing services will help to ensure that we can pay for what we do, without placing undue additional burdens on Islanders." - Senator John Le Fondre, Chief Minister.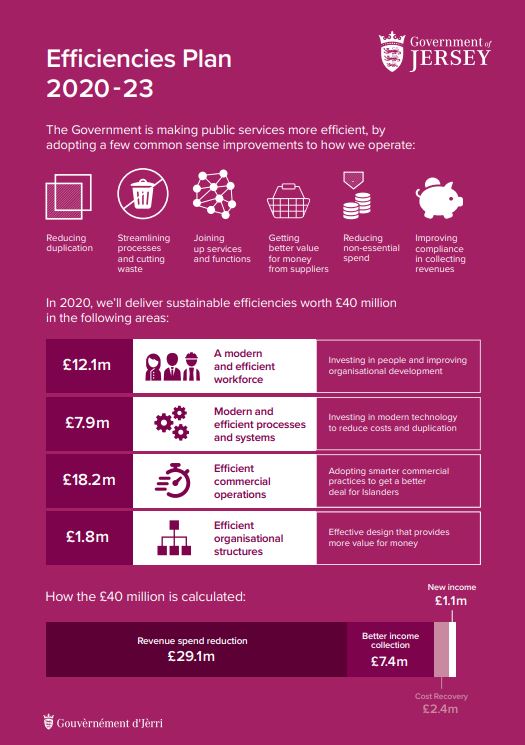 £38.2m of the £40m has been confirmed, but more detail is needed for the other £1.8m before that is confirmed.
"Ministers also agreed that if any of the efficiencies are not subsequently approved, they will seek alternative efficiencies to the same value to replace them, or reprofile some of the planned growth and spending by the same amount, to ensure that income and spending remain in balance."