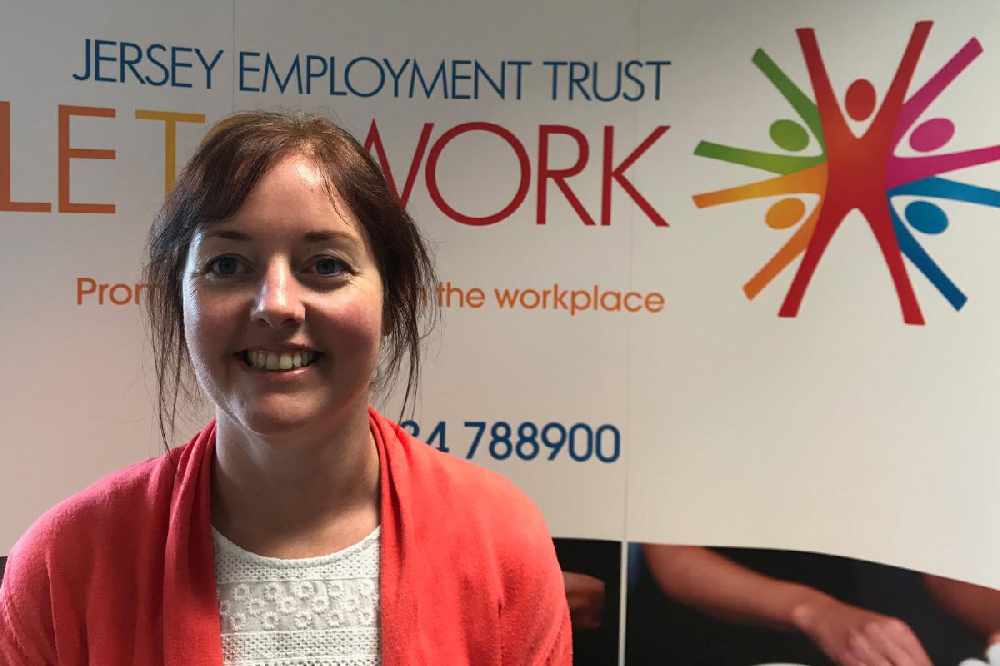 An independent review of the Jersey Employment Trust has called its service 'one of the most impressive they've seen in the UK in 30 years'.
The Trust, which has been supporting islanders with a disability or long-term health condition into work since 2002, has been ranked as 'outstanding'.
Dr Mark Kilsby, who was one of three experts carrying out the review over a five-month period, was hugely complimentary of the Trust's work.
"JET's service demonstrates that it is definitely possible to develop an individualised approach that can deliver paid employment for all - even those deemed furthest from the labour market. Our analysis shows that JET is delivering a service of exceptional value for money to funders, employers and the tax payer; a service which leads to greater inclusion for workers and a high level satisfaction for its service users and those who care for them.
"The impressive outcomes were a collective result of JET's fluid training and development services which are inextricably linked to the employment service and follow-up that people receive. These aspects most certainly represent a model of good practice which is one of the most impressive we have seen in our extensive experience of conducting research and service reviews in the area of supported employment in the UK for the past 30 years."
The review's found the Trust succeeded at securing a high number of full-time jobs across several employers - with those gaining and keeping jobs through JET increasing from 58 in 2017 to 270 a year later.
The other findings were:
Only 2% of all jobs secured were zero-hour contracts, compared with the Jersey average of 10%.
JET has placed an emphasis on early intervention by supporting younger people through its Transition Service, with the highest proportion of workers being aged 17 to 26 (37%).
Results suggested an average job fallout rate of 8% for JET's service from 2007 to 2017. This is low compared to all UK service comparators who average 11.5%.
There has been an increasing diversity of service users since 2007. The number of people with learning disabilities has fallen from 57% in 2007, to 27% by March 2018. There has been a significant increase in the number of people with mental health conditions, from 3% to 20%.
Findings show that JET has successfully engaged a large number of local employers over a sustained period of time. The key to this has been the establishment of mutual partnerships, evidenced by the large number of employers engaged by JET and the willingness of many employers to offer JET service users new vacancies as they arise.
The vast majority (83%) of employers said that employing a person through JET had improved the workplace and changed people's attitudes to people with disabilities for the better.
Many service users said that they would still be unemployed without JET's assistance. They too rated the quality of the support from JET as outstanding and highly valued by them. JET's intervention has had a very positive impact on their lives, their personal happiness, financial independence, psychological and physical well-being.
The review found that during 2017, the per capita cost of JET's employment service was £2,335 per person per annum. This is considerably lower than all four UK supported employment service comparators. The report shows that the service is providing very good value for money for the Jersey taxpayer: The net savings to the Jersey taxpayer was between £5,000 and £16,400 per person per annum for every person JET placed into employment.
Quality Assurance manager, Sarah Boydens, tells Channel 103 what she's most proud of.
"When they looked across the last ten years to see how much we've grown and how much we've achieved in that time, it was quite humbling to see that.
"Although you're doing it day-to-day, you don't always see how much growth has happened and how many people we've impacted."
Among 32 recommendations made include better IT systems and more focus on preparing young people for the move from school into work.
The full report can be read here.