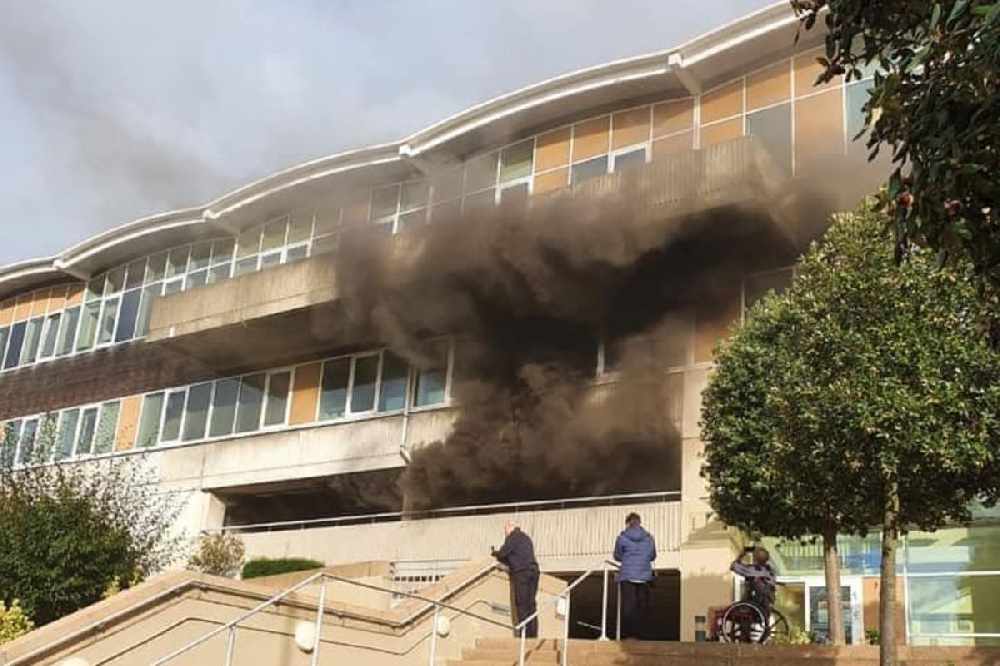 Picture Credit: JFRS
Jersey Fire and Rescue say the early decisions of Hotel de France staff to evacuate their offices and present themselves was key to resolving a large fire in the below car park.
Nine firefighters were dispatched at quarter past two yesterday, with thick black smoke billowing out from the first floor level.
Two firefighters then entered to extinguish the fire, that started in a storage cupboard. It's suspected it was caused by an electrical fault in a compressor.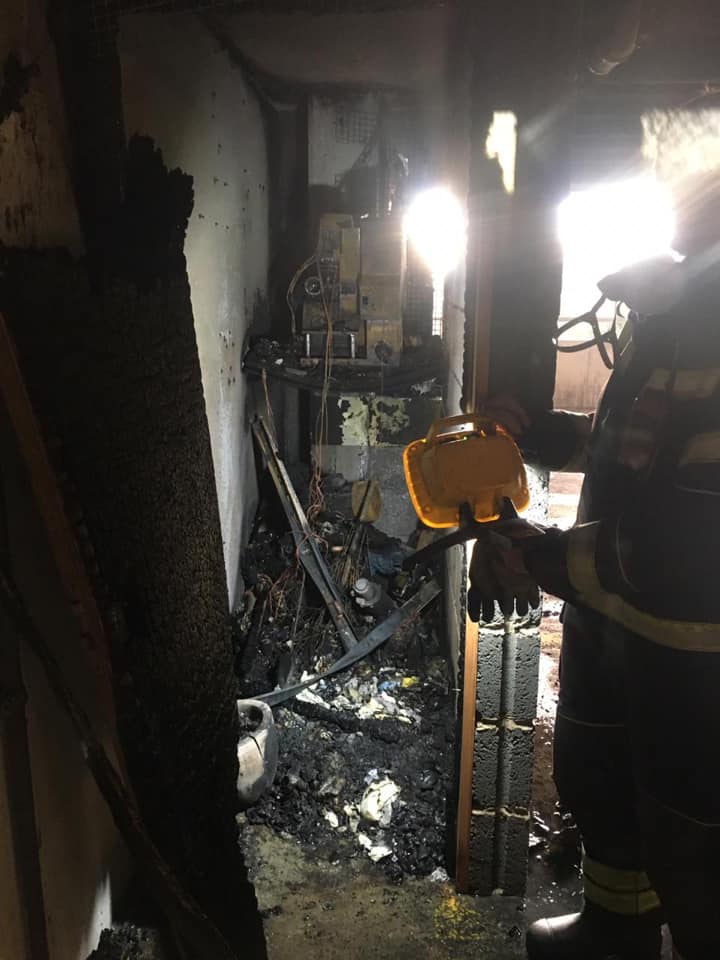 Picture Credit: JFRS
"The early decisions and interventions of the Hotel de France staff to evacuate the offices above and present themselves to arriving crews was paramount to a speedy resolution of this incident. This enabled crews to swiftly determine there were no casualties and establish the level of fire and smoke spread throughout the building." - Craig Channing, Watch Commander.