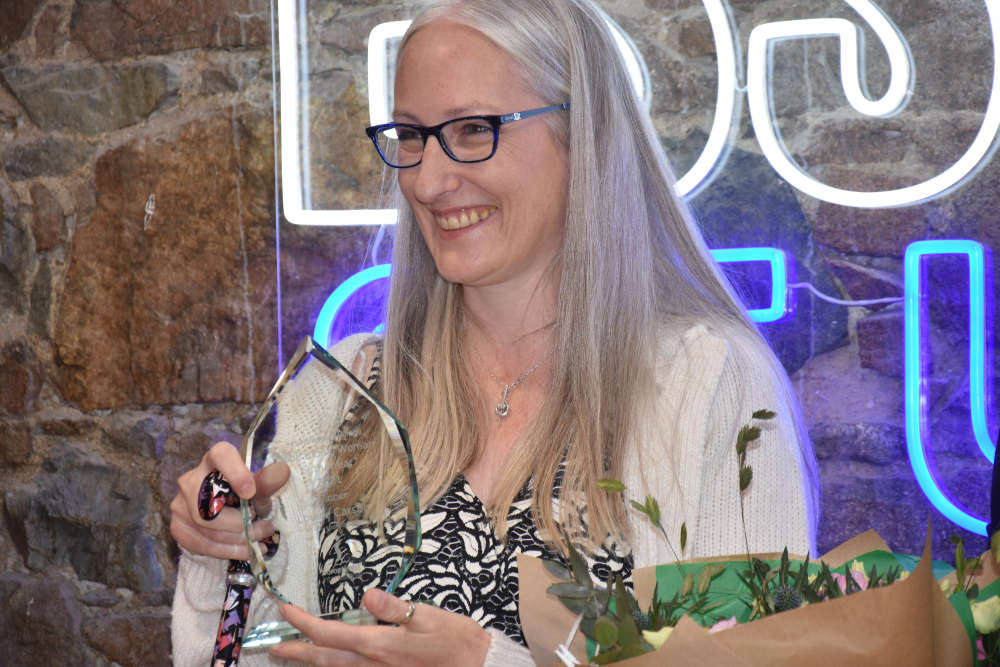 The Jersey Women's Refuge Inspirational Woman of the Year Award had been presented.
Louise Carson has been named 2021 Inspirational Woman of the Year.
Nearly 50 nominations were made ahead of this year's ceremony, which delighted the Jersey Women's Refuge team.
Award winners are decided based on considering if someone has made a selfless contribution, has made a significant difference to an individual or group, and is a positive role model for generations to follow.
Louise is an active member of Journey to Zero Waste Jersey Facebook Group giving members advice and support to reducing waste, recycling, and reusing in Jersey.
She also runs baby loss charity Philips Footprints recycling scheme across Jersey, raising money whilst also finding and coordinating volunteers.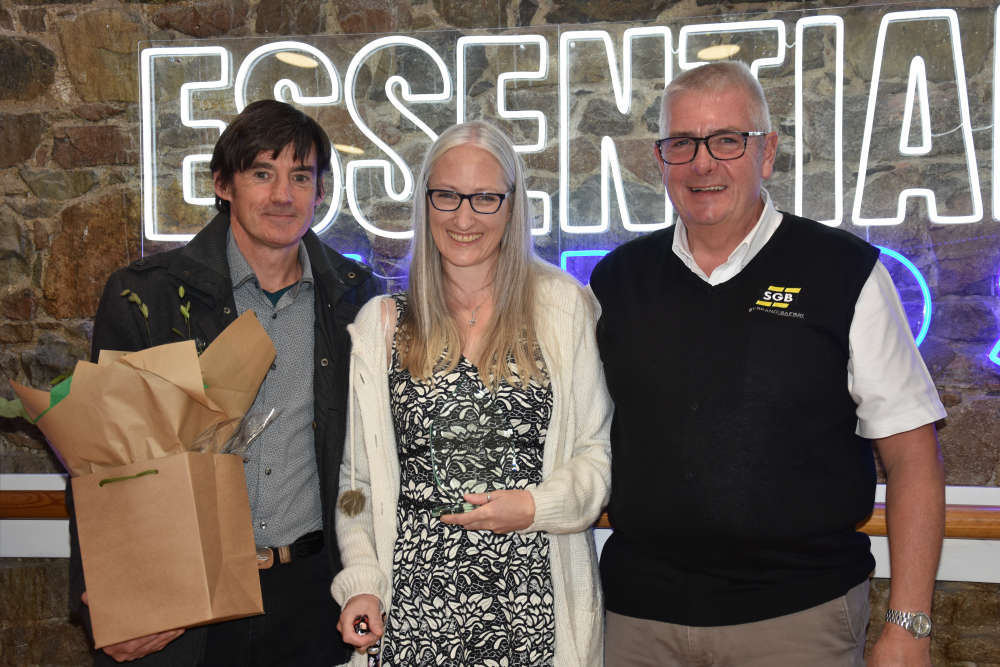 Louise celebrated her win with her family by her side
Louise said it was an honour to receive the award.
"I was totally humbled to be nominated. It really overwhelmed me.
When I found out I was one of three shortlisted people, I was gobsmacked! So, right now I can't actually believe that I have won.
It's really overwhelming, but I feel so grateful to be recognised."
Marine Oliveira from Jersey Women's Refuge explained how special the award ceremony is to the charity, and how these inspirational figures deserve to be recognised.
"It's so important to make a lot of noise, recognise and celebrate the inspirational women that we have around us."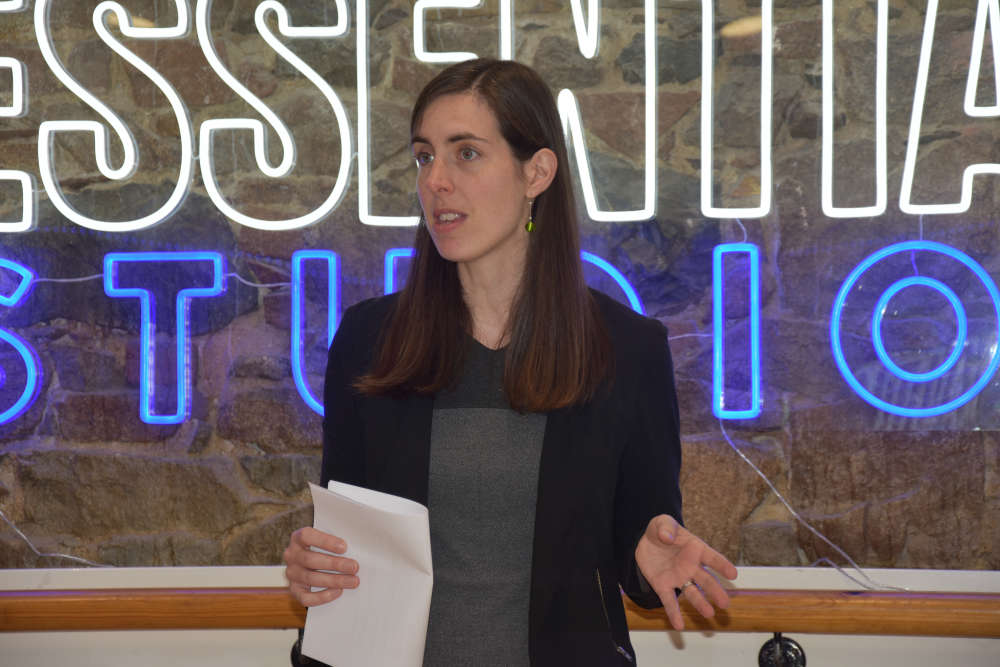 "There are so many more than we realise! They all deserve to be known and their achievements need to be celebrated.
I am delighted we can be here today to celebrate Jersey's inspirational women."
The ceremony took place later than usual this year and was held at the Essential Dance studios, a place which was special to 2020 winner Cheryle Raphael, who sadly passed away this summer.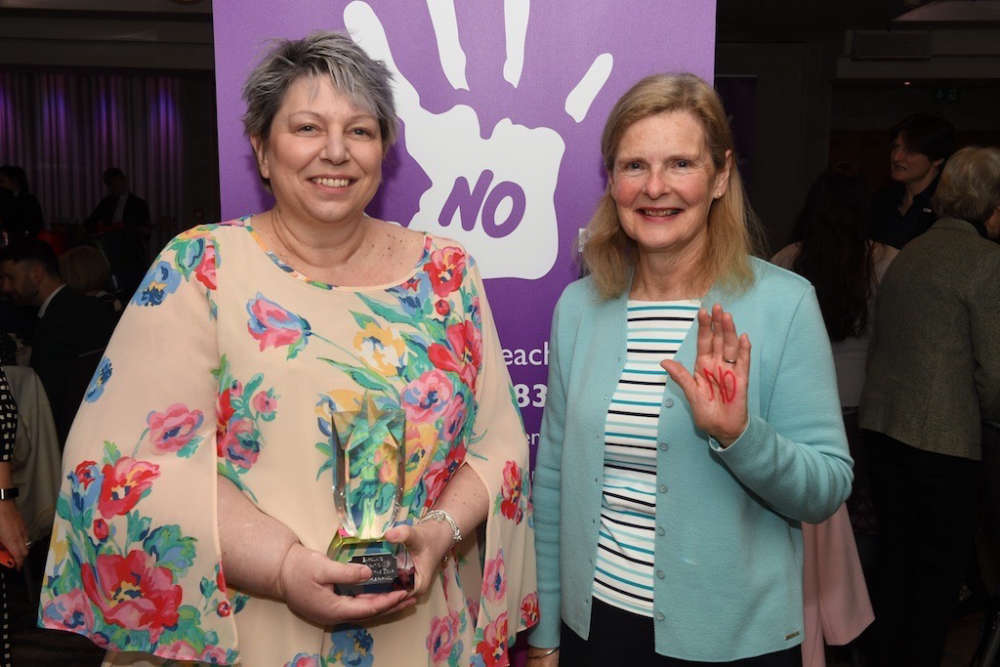 Last year's winner, Cheryle Raphael, with Lady Dalton. Cred: Jersey Women's Refuge
Cheryle's husband Paul and daughters, Chloe and Liv, presented this year's award in her honour.
The family told Channel 103 how it feels to be presenting the award, one which is very dear to the family's hearts.
"We are really honoured to be here to present the award on behalf of mum.
It's been a really difficult year for us, with mum getting very sick just after she received the award. But she fought her way through it just like an inspirational woman would.
Mum would've loved to of been here today as this award meant so much to her, she took the award with pride."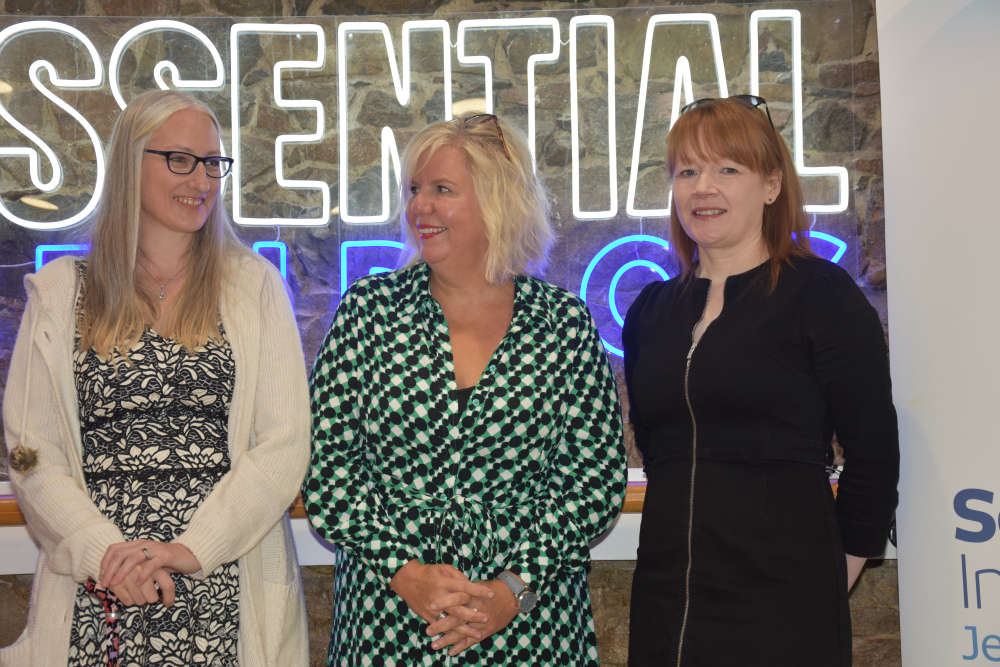 This year's finalists were Lousie Carson (L), Karen Gallichan (Centre), and Lorna Pirozzollo (R).