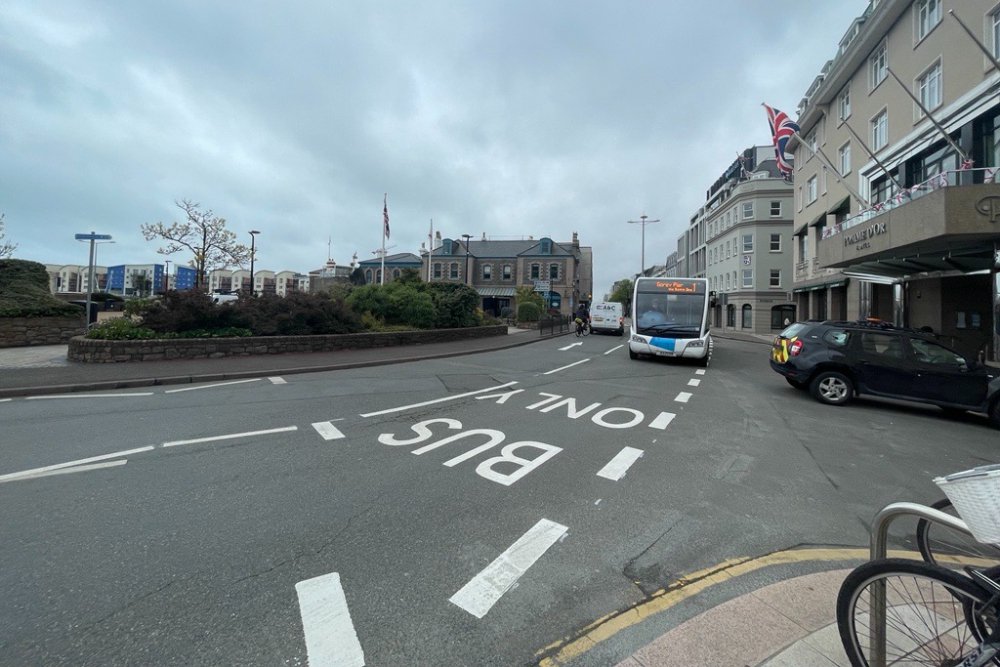 Buses can turn right out of Liberation Station and onto St Helier's first bus lane from today.
It's being trialed to cut journey times for islanders traveling to the east of the island.
Infrastructure Minister, Deputy Kevin Lewis, says it's the first bus lane of its kind in town - and he's pleased it will make eastbound travel 'much easier and quicker for islanders':
"The pilot scheme falls as part of the Sustainable Transport Policy – Strong Start Delivery Plan, and I am sure this improvement to the bus service will encourage more Islanders to take the bus as a good alternative to individual car use. I'd like to thank those who took part in the consultation and encourage Islanders to share their feedback on the scheme."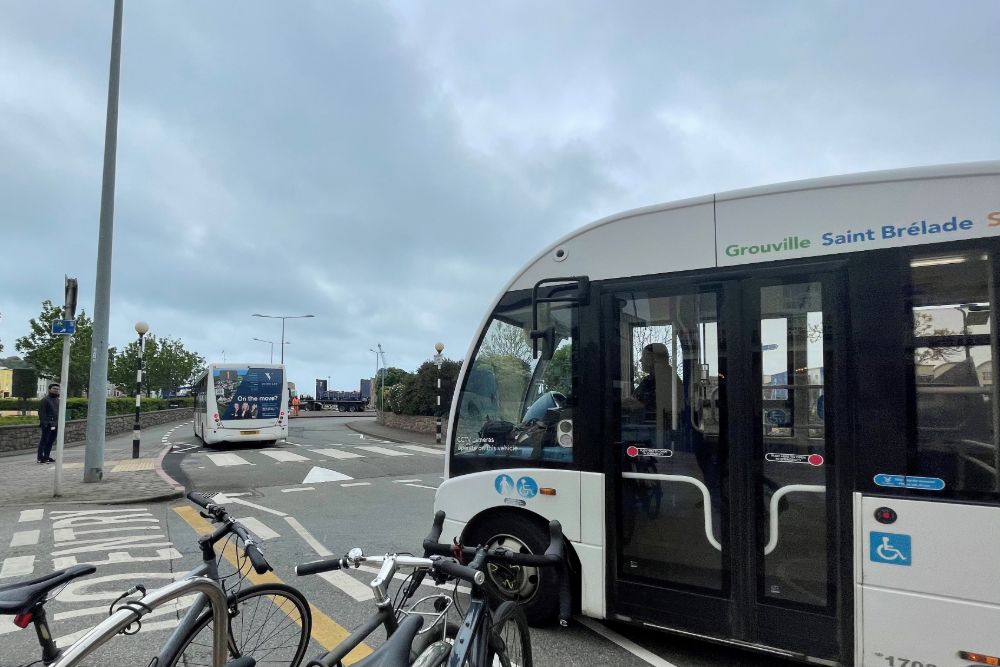 LibertyBus Director, Kevin Hart, says the scheme will improve journey times and reliability for bus services:
"The roads surrounding Liberation Station are some of Jersey's busiest roads, especially during peak times. The ability for buses to turn right out of the bus station will improve eastern bus route journey times and reliability.
"Over the trial period, we will be welcoming customer feedback, although we are certain that our customers will welcome this green travel initiative."
The Infrastructure Department says the lay-by in front of the Pomme d'Or Hotel can still be used, and new coach stops have been created on La Route de la Liberation 'to improve safety for coach services and passengers'.