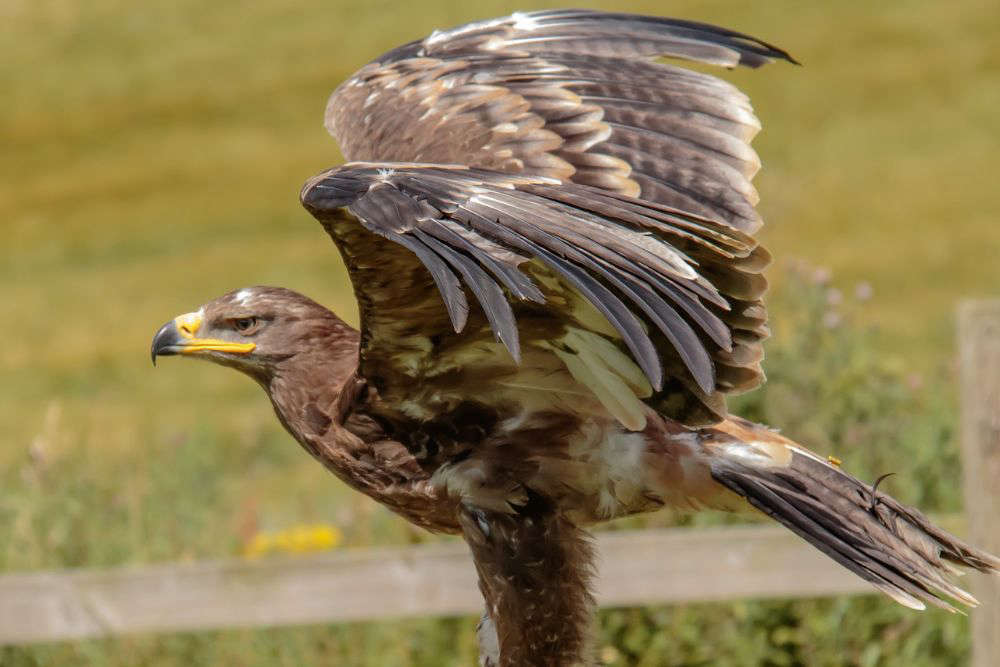 Hemlock the missing Steppe Eagle has been found and is now back in his aviary at St John's Manor.
Falconers made a public plea for help to find the bird of prey after he went missing from his home of 14 years on Friday (10 Nov).
Hemlock flew up to sit on a wall before being taken by a gust of wind.
Head Falconer, Richard Hall, is asked islanders to keep an eye out for him.
"It's a large brown eagle, you can't mistake it.
"When you look up in the sky, and there are birds gliding around, they're common buzzards. He's three times the size of that."
Hundreds of people took to social media to report suspected sightings.
"Might have just seen this eagle, Grouville football field area"
"Possible sighting top of greve woods"
"I saw it along file mile Road on Sunday lunch time.je "
On Tuesday (14 November) Hemlock was reunited with his handler.
Richard told us he was eating plenty and is 'totally unconcerned' about the furore he caused.