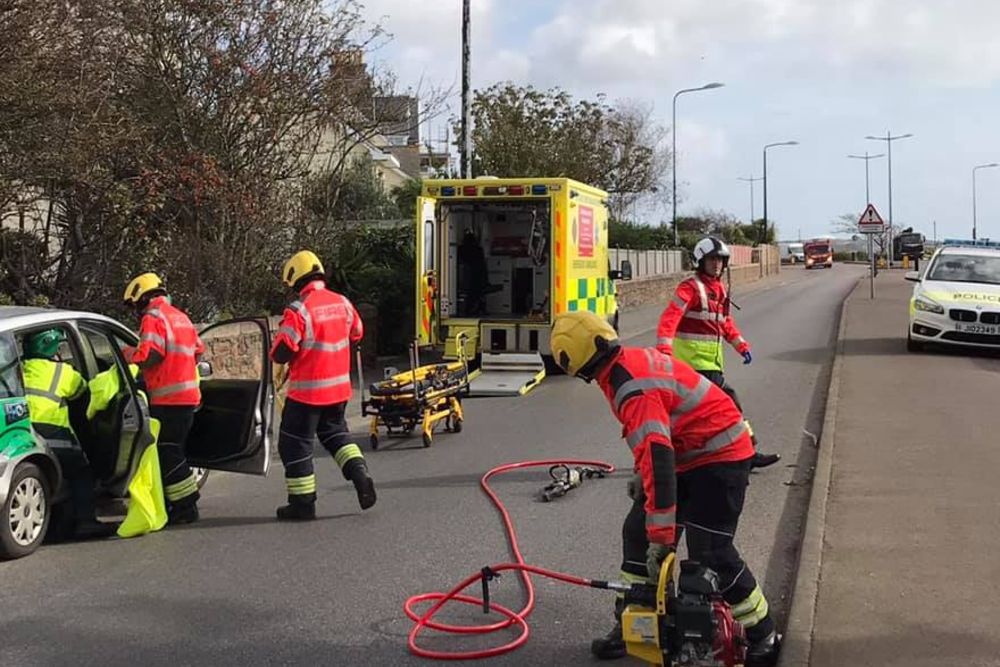 Image Credit: Jersey Fire and Rescue
A 44-year-old motorist has been cut from their car after a crash on Victoria Avenue.
Emergency Services were called to Bel Royal at 1:43pm on Thursday afternoon.
The accident involved a silver Ford Fusion and a grey Mercedez-Benz, with one vehicle driving into the back of the other.
The 44-year-old driver of the Ford was taken to hospital as a precaution, but the other driver - a 35-year-old man - and all passengers escaped serious injuries.
The road was closed eastbound between Bel Royal and the La Motte Ford garage but re-opened fully at around 3pm.