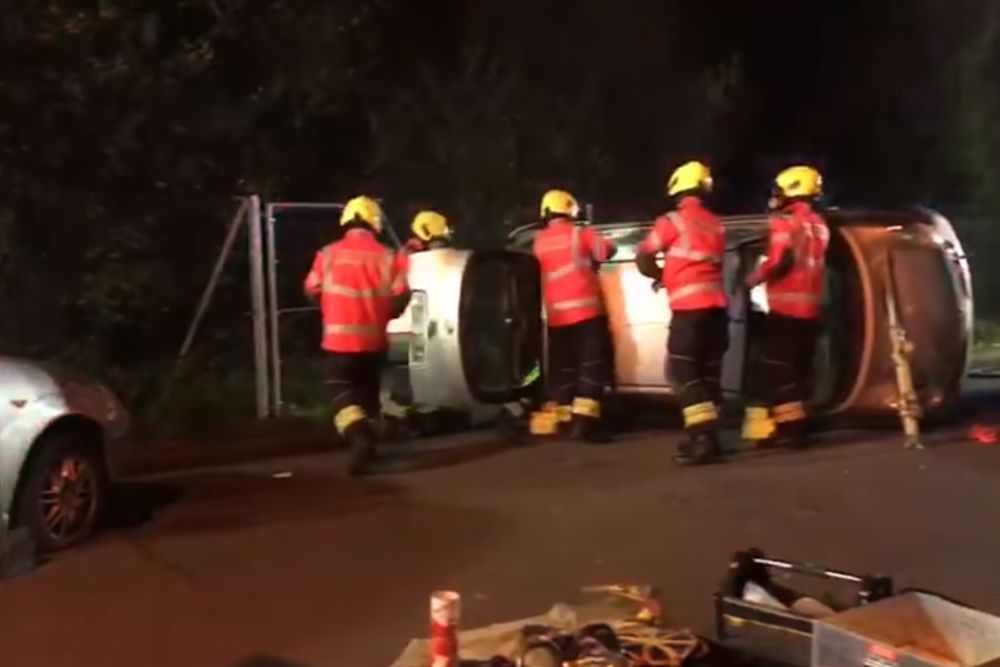 Jersey's emergency services have come together to launch a joint campaign to tackle drink-driving over the Christmas period.
The annual #NoneForTheRoad operation aims to raise awareness of the dangers of drink-driving, and reduce the number of islands who choose to take the risk.
There will be extra patrols across the island during December to catch motorists who have got behind the wheel whilst over the legal alcohol limit - which could be the morning after drinking.
143 people have been caught so far this year and arrests and convictions have increased over the last three years.
This year saw the highest recorded figure for alcohol levels. In January, a driver was found to have 104mg of alcohol per 100ml of blood.
The legal driving limit is 80mg per 100ml.
The States of Jersey Police have recreated a road crash as part of the campaign, to show the aftermath of an accident and what the emergency services deal with:
Tonight we worked alongside States of Jersey Ambulance Service and Jersey Fire & Rescue to speak to media and create an impactful and educational campaign on an issue that impacts all the emergency services. The campaign launches tomorrow, but in the meantime here is some #BehindTheScenes footage for you 🚓🚑🚒

Posted by States of Jersey Police on Tuesday, November 24, 2020
Roads Policing lead Inspector Cathy Davison says this campaign is always an important one:
"We want to highlight the devastating impact making that decision (to drink and drive) can have on lives. This year, the festive period will look a little different because of Covid restrictions.
"We're preparing for the fact this may mean more Islanders take the risk of drink-driving especially if they aren't in town with easy access to taxi ranks."
Inspector Davison says those who consider drink-driving should think twice about the physical and mental impact an accident can have in the long-run.
"Attending an RTC can be one of the hardest tasks in policing, but also for the other emergency services. Scenes can be devastating and innocent bystanders can often be impacted.
"Driving after having any alcohol involves a risk, and that's why we are promoting #NoneForTheRoad to encourage Islanders to really consider the impact it can have, and not make that selfish decision."