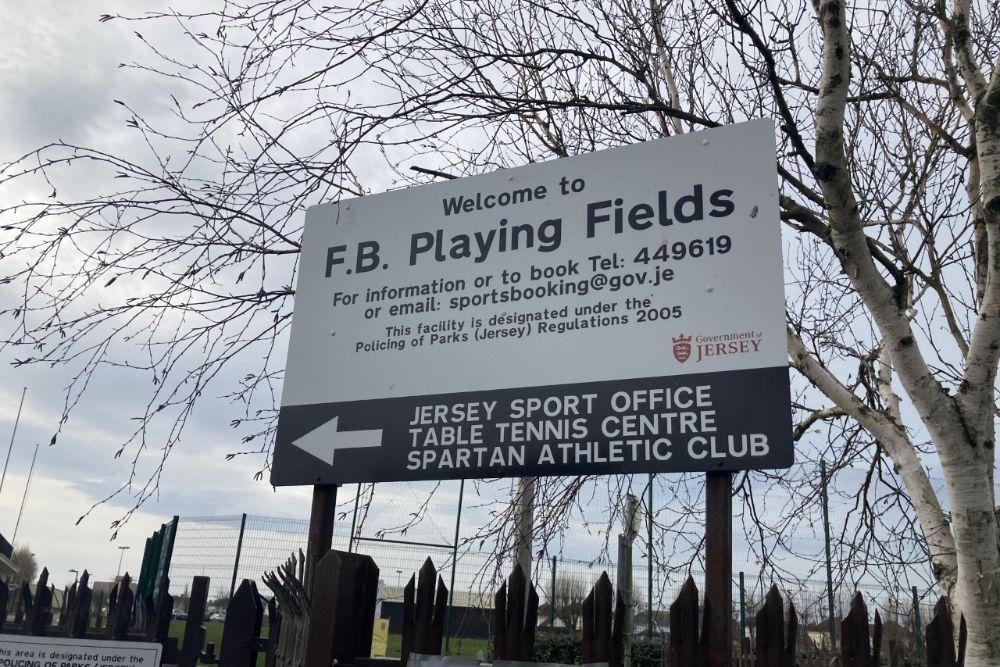 A football manager's long-held ambition to create five a side football areas at FB Fields now looks dead in the water.
A petition to convert the unused recreational area was signed more than 2,200 times.
But, in a joint response, the Infrastructure Minister and Assistant Minister for Sport say it will be difficult to achieve because of the covenant on the land - and it's not been possible to get agreement from its beneficiaries.
The area, which was previously used for outdoor netball, has laid dormant for a number of years.
It was resurfaced and new floodlights were installed in 2015, but it has remained unused.
A planning application was lodged several years ago, but news of the covenant halted plans.
The piece of land was gifted to the public in 1961 by the owners of a neighbouring property owned by Peverell. It has been sub-divided and seven owners now claim benefit.
James Scott wanted to make use of the site and turn it into a thriving sporting facility.
⚽️ Football community. I could really do with your support.

Does Jersey need a new 5-a-side football facility?

Have a listen.....and please sign the petition:https://t.co/DcvaN3BXeO

Please retweet.#JSFives@JEPsport @ITVChannelSport @Channel103 @GovJersey pic.twitter.com/bGoiaHusKP

— JS (@JamesScottJS) January 20, 2021
But Deputy Lewis and Deputy Hugh Raymond say the specific conditions of the covenant means these plans would breach it.
"Any future use of this part of FB Fields will be considered in line with the covenant. The close proximity of residential homes, and potential noise and disturbance, will need to be carefully considered.
"Objections to the planning application have already been submitted by the majority of the beneficiaries of the covenant, it would suggest that the Public would be challenged to obtain approval from all of the property owners in respect of amending the restrictions." - Deputy Kevin Lewis, Infrastructure Minister and Deputy Hugh Raymond, Assistant Minister for Sport.
They have committed to look at 'alternative recreational and sporting options for the area' and to work with Mr Scott to find somewhere else for the pitches.
Mr Scott published a statement on social media following the response to his petition.
I'm disappointed, frustrated and angry at the Ministers @Deputy_Lewis and @HughRaymondJsy response to my 5-a-side football petition. ⬇️https://t.co/6H4MCBqLre

How do the other 2,295 people that signed in support feel about it?

Below is my statement in response. pic.twitter.com/dJ1GlqCHnK

— JS (@JamesScottJS) February 19, 2021
Hear from James on 103.7fm and on channel103.com/radioplayer on Monday.