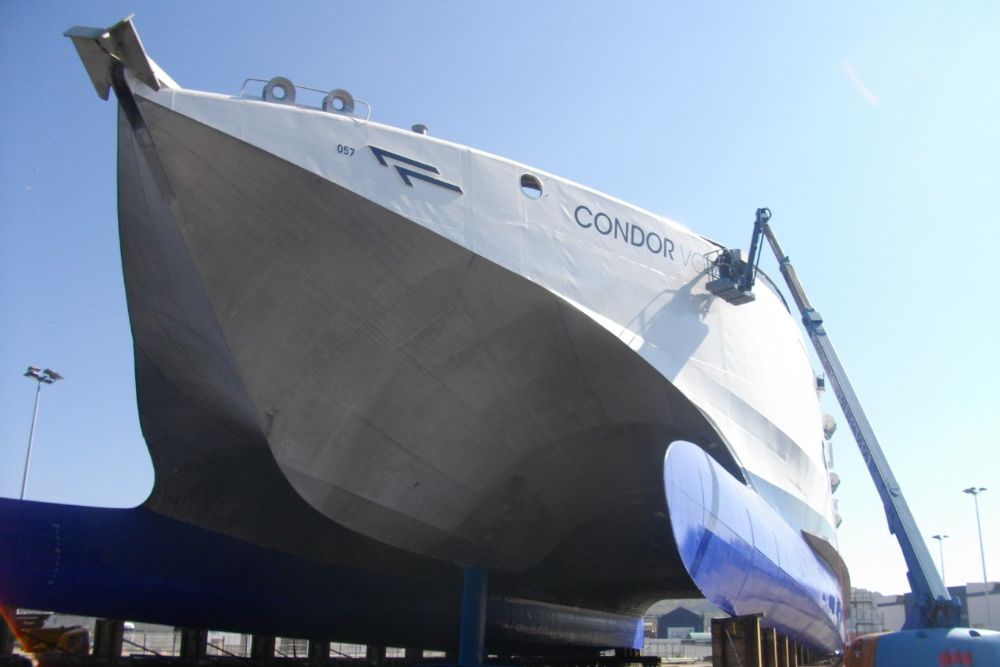 Condor's summer timetable includes morning departures from Jersey direct to Poole from 2 July -operated by its new Voyager ferry.
The firm has confirmed its schedule as travel restrictions ease, with more capacity at weekends and less on weekdays.
The Voyager will operate primarily evening sailings from Jersey to St Malo. French visitors will be able to make day trips to the island*.
The Liberation will be used to serve Guernsey - sailing both to Poole and Portsmouth and to France if border restrictions allow.
The Rapide will not be used this summer. The ferry firm says no decision has been made yet about the ship's future.
Condor is due to recommence high speed services on 21 May.
"The Covid reality of the past 12 months is that we have only carried a fraction of our expected passengers so this has meant a complete review of the level of service we are able to provide.
"Passenger schedules will, nevertheless, show an overall increase in seat and car capacity compared with previous years and are focussed around weekends. They also support the three parts of our business – lifeline freight, tourism and travel for Islanders – and have been put together in collaboration with Brittany Ferries."
The Clipper will continue to run daily freight and passenger services from Portsmouth, linking Jersey and Guernsey.
"Everyone knows that the past year has been challenging for everyone in tourism. We are, though, really looking forward to resuming services to bring in much needed tourism and reunite families once again and are keen to see a recovery in passenger travel.' - Condor spokesperson
*As things stand, France will be subject to regional classifications on Jersey's traffic light system for safe travel and subject to the associated isolation requirements.