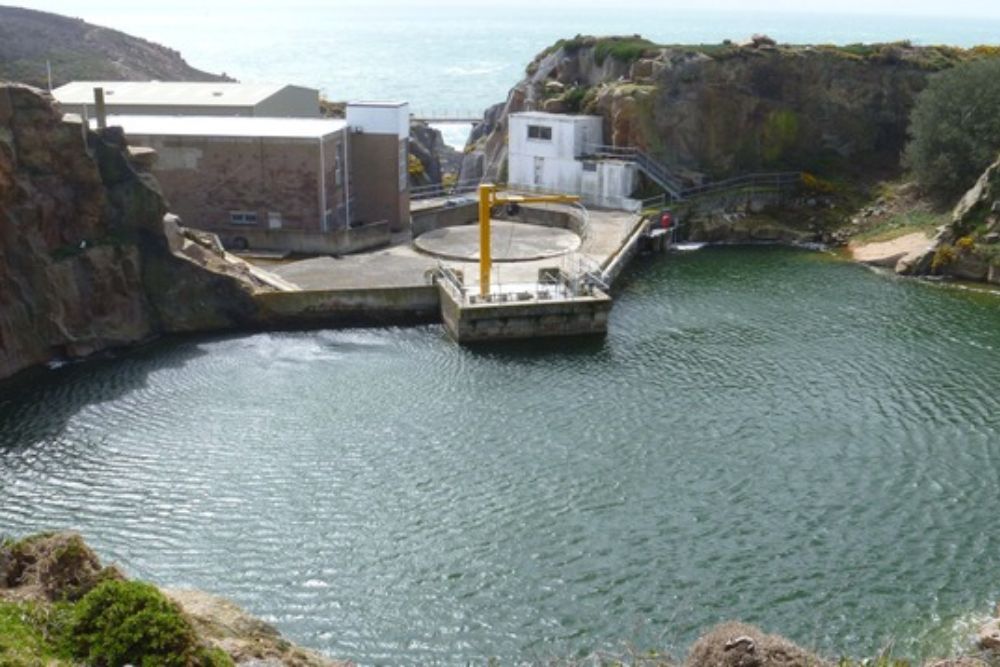 Jersey's desalination plant is being turned on next week to top up the island's reservoirs.
Jersey Water uses the facility at La Rosière to turn sea water into fresh drinking water if there's a long period with little rain.
The utility company's CEO, Helier Smith, says they rarely switch it on to try and keep customer bills down:
"The desalination plant itself is just a standby plant for us, it's our insurance policy for when water resources get low. The island has six reservoirs but they only hold approximately 120 days worth of water so as an island we don't have a huge amount of water storage."
He says its being turned on following a dry summer and little rain forecast for the rest of the year:
"The three month forecast running between now and Christmas indicates a dryer than normal rainfall pattern and that coincides with very low rainfall this year to date. We've had 15% less rainfall this year than last - which was a very dry year anyway - and 25% less rainfall this year than the long term average. It's been a really dry year and the reservoirs aren't likely to recover as quickly as normal."