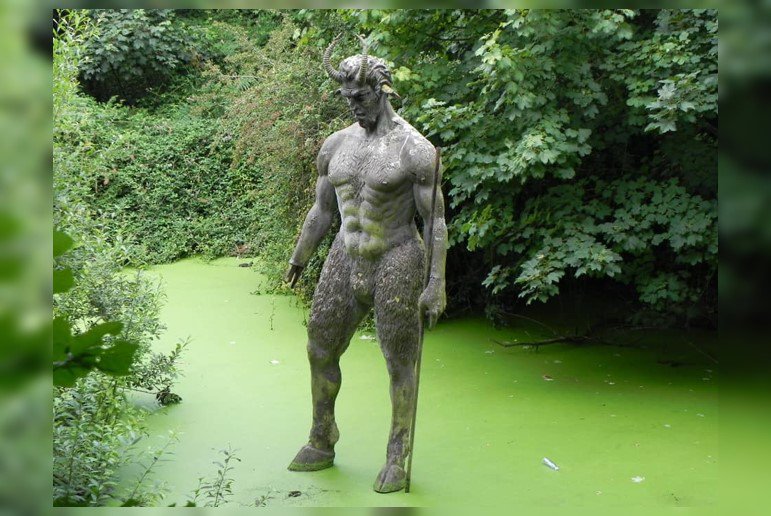 In less than 24 hours, a pub chain's Facebook post offering the statue 'Derek the Devil' for free has gone viral and a new owner has been found!
Randall's Jersey has rehomed Derek the Devil, who is a replica of the demon that dominates the pond along the footpath to Devil's Hole.
Described as 'house-trained and very rarely causing a fuss', Derek was picked up this morning by his new owner.
Randall's boss Gavin Reid says he was overwhelmed by the public reaction.
"Derek has been sitting in our warehouse now for the last 12 years, he's a replacement for his twin brother who's currently situated along the pathway in the pond at devils' hole, and basically he was backup if anything ever happened to his brother.
"We've never had a call to use him, so certainly now we're vacating our warehouse, we need a new home for Derek. So, we popped a little post on Facebook which has gone pretty crazy over the last 24 hours."
Derek was sold on a 'first come first served' basis, and Gavin says the new owner has donated to charity.
"I can happily say Derek has a new home and on the back of it a significant donation has been made to Jersey Cheshire Homes by the person who's rehoming him.
"He was put on a flatbed trailer and taken to his new home. I have no idea what their plans are for it but from the young person I was chatting to this morning he's going to a very nice home."