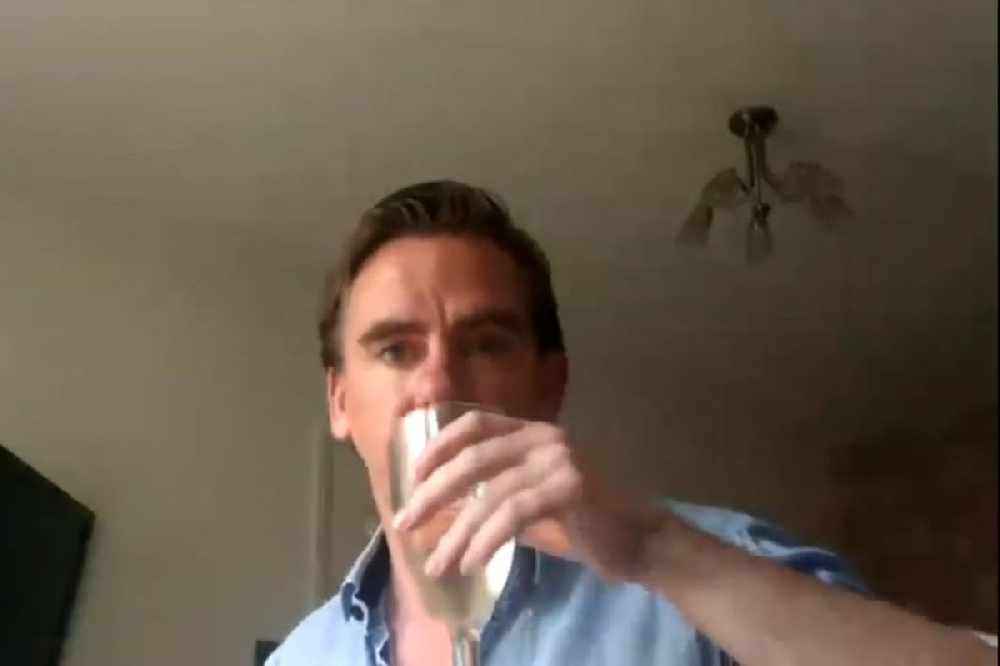 The Commissioner for Standards has ruled that Deputy Scott Wickenden did not breach the States members' code of conduct - after he was caught drinking alcohol during a virtual Scrutiny hearing.
A complaint was lodged by former States member Nick Le Cornu, prompting an investigation of a possible breach under Section 5 of the code of conduct - which states:
"Elected members should at all times conduct themselves in a manner which will tend to maintain and strengthen the public's trust and confidence in the integrity of the States of Jersey and shall endeavour, in the course of their public and private conduct, not to act in a manner which would bring the States, or its Members generally, into disrepute.
"Elected members should at all times treat other members of the States, officers and members of the public with respect and courtesy and without malice, notwithstanding the disagreements on issues and policy which are a normal part of the political process."
Deputy Wickenden, who was working from home at the time, apologised for his actions and accepted it was an error of judgement - but argued it wasn't a breach because there's no specific guidance on conducting parliamentary business from home and his participation in the meeting was unaffected by the drinking of alcohol.
Commissioner Paul Kernaghan QC cleared Deputy Wickenden 'after giving a great deal of thought to this matter'.
"Deputy Wickenden was participating in a meeting from his own home, given the restrictions imposed in response to the threat posed by Covid-19. He has acknowledged that he would not have consumed alcohol at a normal, conventional meeting of the Scrutiny Panel. I have decided that the public of Jersey can be trusted to view the relevant footage or media coverage of it and make a balanced and mature judgement of the propriety of Deputy Wickenden's actions."
He has asked whether PPC should consider if additional guidance is needed to address the conduct of States business online - and ended by saying that 'it's not appropriate or necessary' to comment on the history between the Deputy and complainant.
You can read the full judgement here.