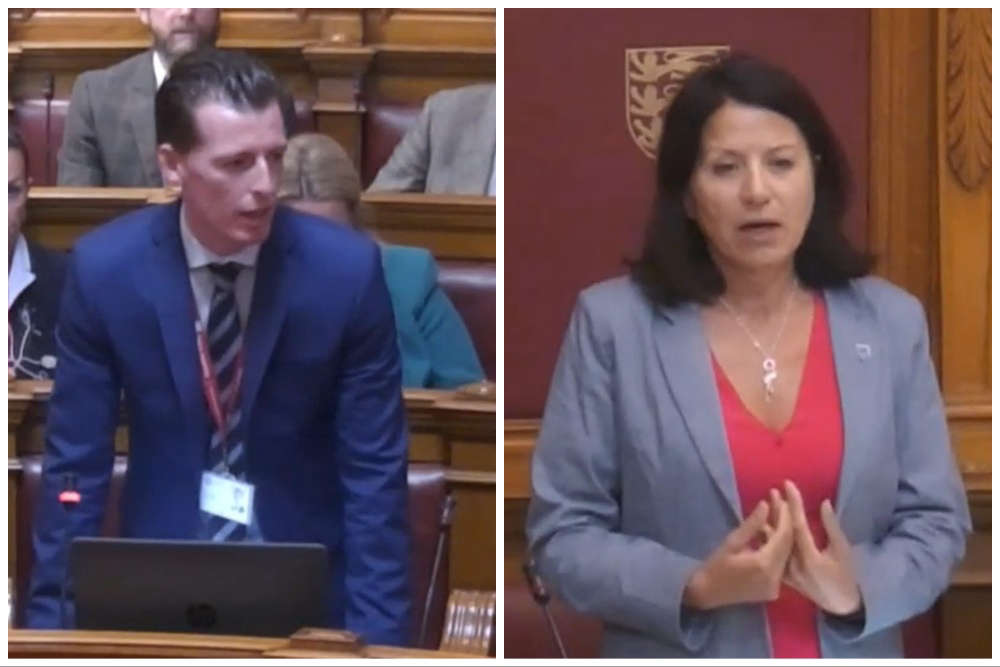 St Helier Deputy Max Andrews will face a vote of censure, which is a formal reprimand, following a number of complaints.
Deputy Moz Scott complained to the Procedures and Privileges Committee saying she felt uncomfortable after Deputy Andrews called her 'stunning' at a Dwaili event in October.
On another occasion, Deputy Andrews gave gifts to Deputy Scott and Reform Jersey Deputy Raluca Kovacs which included expensive perfumes, bath oils and chocolates.
"Deputy Andrews answered that he had bought them for me because I had been supportive of him since he had been elected and he would have struggled without me and thanked me for being there for him.
I thanked him but told him it was unnecessary extravagance as I try to be supportive of all my fellow States Members when I can be. In response to my informing him I wasn't comfortable with gifts from colleagues that weren't to mark a special occasion, he said they were my Christmas presents." - Deputy Moz Scott in her written evidence.
A second complaint was lodged by the St Brelade deputy after a confrontation on Liberation Day, when Deputy Max Andrew's challenged Deputy Scott on her previous complaint before insulting her.
The Commissioner for Standards labelled the interaction as 'appalling' and has recommended that the deputy publicly apologise to the States for his behaviour.
A vote of censure will also take place once politicians come back from their summer break.
Deputy Scott has also been told to apologise after swearing multiple times at Deputy Max Andrews.