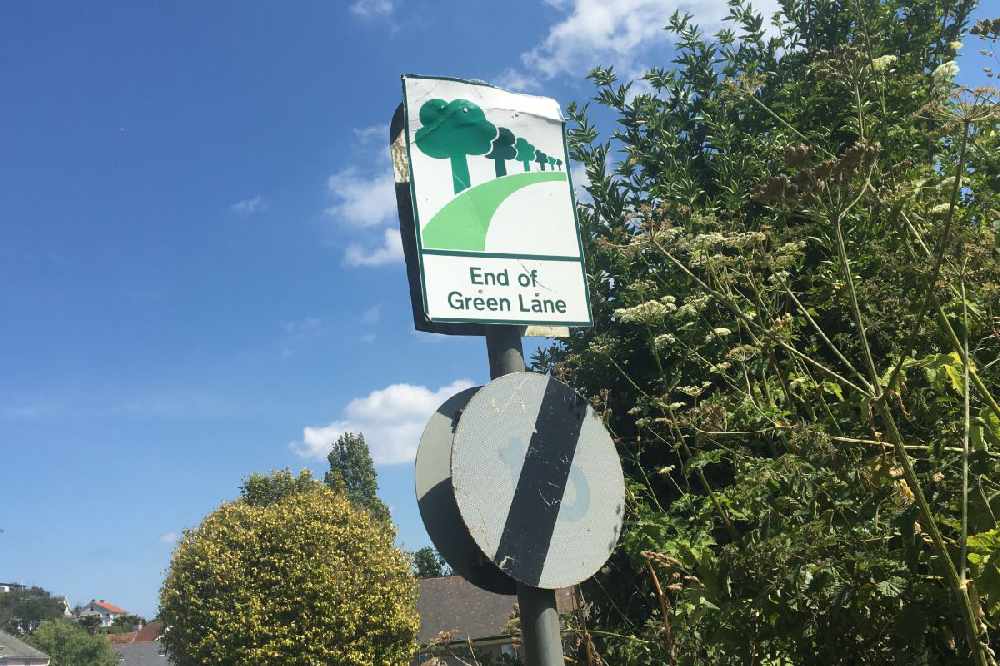 Green Lanes across Jersey could be prioritised for walkers, cyclists and horse riders in law,  if States Members agree.
It would mean cars could only used the roads for essential travel, such as access to premises.
Constables would choose the lanes, with changes in force no later than the end of March next year.
Deputy Rob Ward has lodged the proposition which asks that:
* walkers, cyclists and horse-riders get priority in law in designated Green Lanes and 'quiet lanes' and that vehicular traffic should only be allowed for 'essential travel'.
* the Comite des Connetables designates Green Lanes and 'quiet lanes'
* Constables and the Infrastructure Minister work together to bring forward the law change by the end of the first quarter of 2021.
* Road signs and markings are changed on Green Lanes to show walkers, cyclists and horse-riders have priority
* There be a public awareness campaign
"It gives the ability for the Constables of the parish, who know their roads, to allocate the roads that are most appropriate - so they can create a network for people to cycle and walk, but that hasn't really been formalised.
It's about common sense. It is about saying if you're just using the Green Lane as a quick run-through because you don't want to go a little but further round on the main road, let's stop that happening - because cyclists and walkers can use those lanes so they can travel around our island, and we can increase that form of travel." - Deputy Ward
Green Lanes were introduced in Jersey in 1993 by the then Constable of St Peter Mac Pollard. They have a 15mph speed limit.
The Jersey Highway Code then gives the general purpose of the green lane as follows –
"Green Lanes
These lanes are intended principally for enjoyment by pedestrians, cyclists and horse riders. Motor vehicles should try to keep off these lanes and should only use them if absolutely necessary for access or for sightseeing.".
Deputy Ward argues that there should be a legal framework to enforce those principles.
He suggests new road markings could incorporate each parish's crest colours, creating a 'tourist attraction and greater recognition of parish boundaries'.