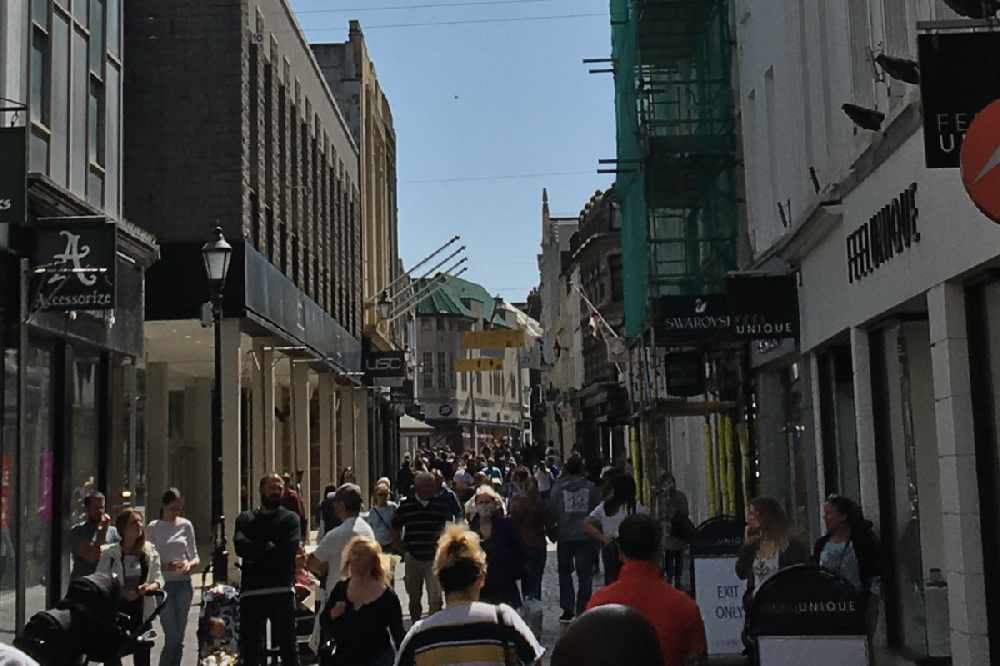 The Council of Ministers have to put forward a population policy for debate in the States Assembly before the end of 2021.
It follows a successful proposition from Deputy Jess Perchard, who has also set out several things it must include.
Among them are:
An explicit prediction of the population size for 2030, 2040, 2050, 2060 and 2070
All the infrastructure projects needed every ten years - such as the number of new schools, affordable homes, hospital facilities, and required road maintenance
Any additional funding needed every ten years for Income Support, pensions, and Long-Term Care benefits.
A public consultation on what population size islanders deem suitable. That consultation is estimated to cost between £3,000 and £5,000
Evidence of thought given to net-zero inward migration and reasons for why that wasn't pursued
"Anyone who is in support of a population increase has to provide a rationale as to why that is appropriate for Jersey, given our limit and space and size and the effect on resources.
"This government has had ample time to put things in motion to deliver a population policy within its term of government." - Deputy Perchard.
The Assistant Chief Minister and Chair of the Migration Policy Development Board, Deputy Rowland Huelin, tried to stop Deputy Perchard's proposition from going ahead.
He instead proposed putting forward an 'interim' policy by the end of 2021 instead.
Deputy Huelin, along with the Chief and Home Affairs Ministers, last month announced a 'set of building blocks' towards creating a new population policy - which included new migration controls to provide more data on the number of workers who get permission to live in Jersey permanently.
They said that would lead to nine-month, four year, ten year and long-term permissions and would remove the automatic graduation of migrant workers into "entitled to work" and then "entitled" status.
Deputy Huelin said introducing a full policy within the next 13 months would not be achievable, because of this ongoing work.
"I'm deeply concerned that agreeing this timetable would lead to poor outcomes. We would not have enough time to complete these actions to the level of detail and rigour that I know the Deputy is passionate about.
"We must create migration controls that are essential to implement meaningful population policy. We must develop these controls in close co-ordination with local businesses who must develop the government-wide approach to the design of the population policy.
"We must leave enough time to involve the public in meaningful discussions and consultation on population policy options and we must leave enough time to allow for proper political scrutiny of the final proposals."
Despite that plea, the Assembly rejected that in favour of Deputy Perchard's quicker timescale.
Delighted the Assembly has voted to approve my proposition to bring a Population Policy by Dec 2021 & to include much needed data to inform how projected growth will impact health, environment, infrastructure, education, housing needs over a 50 yr period. https://t.co/fCo1sr9mp6

— JessPerchard (@JessePerchard) November 4, 2020