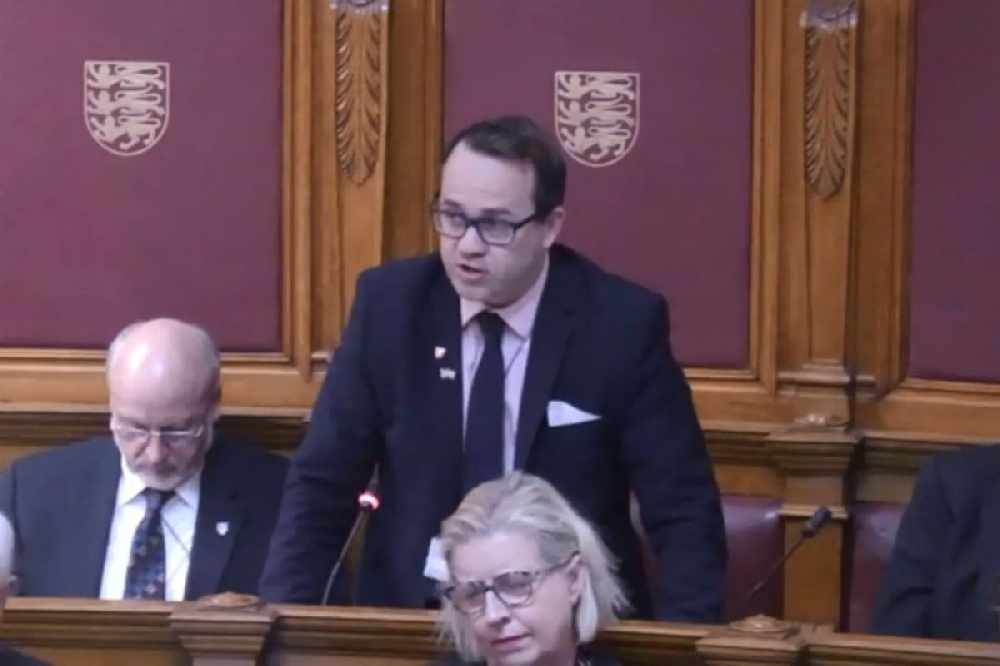 Deputy Kevin Pamplin says providing the updated STAC minutes online will stop politicians 'badgering' the government so they can get on with their work.
The politician who won a vote in July for the minutes of scientific advisors' meetings about how to handle the Covid-19 crisis to be published has criticised Ministers for 'failing' to do that so far.
The last record is from the 30 April - a point raised by a frustrated Deputy Kevin Pamplin during this week's States sitting.
He asked the Chief Minister to apologise.
Senator John Le Fondre has put the delays down to STAC members being on annual leave.
Deputy Pamplin says it's not good enough.
"Almost a month later I'm still having to raise that those things are not in place. That's the responsibility politically of the man at the top, the people at the top, not the people who are just doing their work they should be better supported.
"I feel sorry that this is happening again. Just do what the proposition asked for."
The Scientific and Technical Advisory Cell has been meeting regularly during the crisis to make recommendations to Ministers on Covid-19 related health decisions to keep islanders safe.
Deputy Pamplin's proposition, which won unanimous approval on 14 July, was aimed at increasing transparency and 'presenting information in a clear and consistent manner'.
It was also developed to follow the example of the UK Government's Scientific Advisory Group for Emergencies (SAGE), who last published advice a week ago.
Deputy Pamplin says the delay in Jersey is leading to questions that people should already have answers to.
"It's getting the information clearer and quickly to people to better understand it because many questions in the assembly (this week) were people trying to clear up what does this mean in terms of the border policy where you're being judged on regions where you should isolate or not, that's been confusing.
"The difference between the evidence that they've been looking at into not having singing outdoors as opposed to people who can talk loudly outside in pubs.
"All this information, we're having to ask for it. If it was just put out there - here's all our research, here's all our data, here's all our findings, here's all our minutes, here's what we've discussed that's guiding the policy like SAGE do in the United Kingdom, then it stops all of us badgering so we can let government get on with their work.
The question of singing was raised by Deputy Louise Doublet - who asked what the policy is within schools given what she called 'vague' advice on gov.je.
The Education Minister, Senator Tracey Vallois, said the focus was on GCSE and A-level exam students, particularly with wind instruments and singing, because the medical advice says singing poses a higher risk in regards to the possible spread of droplets and only allowing exam students to sing in schools was managing the risk.
Deputy Pamplin says after raising his concerns in the assembly, he received a phone call from the Chief Minister to address them.
Also further credit where it is due. Grateful to Chief Minister @John_Le_Fondre for calling me tonight after a long 1st day back in the virtual @StatesAssembly chamber. We discussed various things & again my proposition on the outstanding parts of it. He will follow up as will I!

— Deputy Kevin Pamplin (@KevinPamplin) September 8, 2020