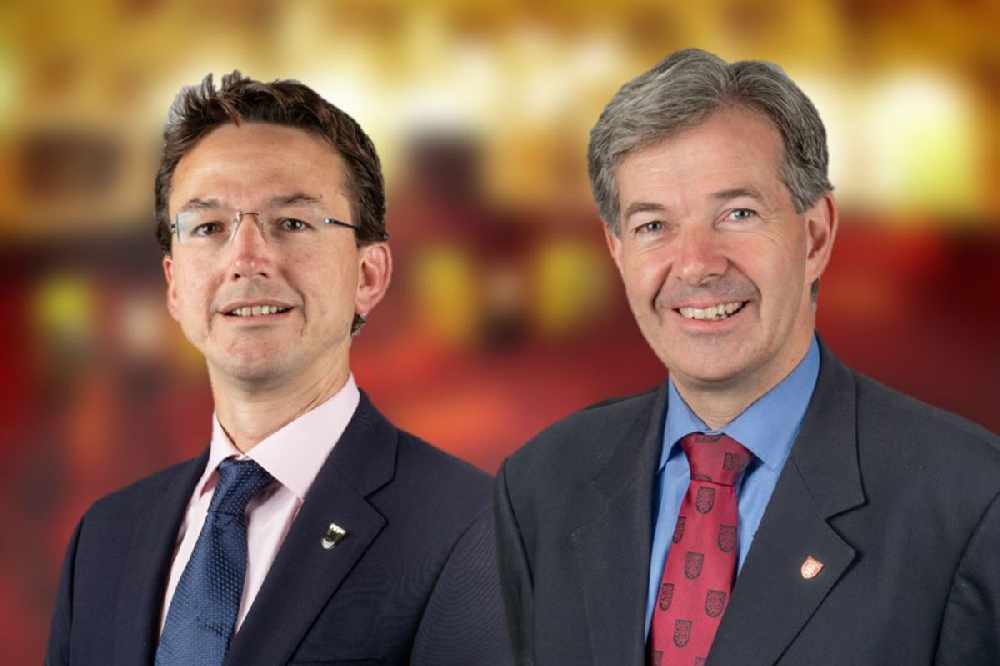 St Lawrence Deputy Kirsten Morel has launched a stinging attack on the Council of Ministers for showing what he called a 'lack of respect' for fellow members, by lodging a late amendment to a proposition on putting Jersey businesses first.
The Deputy's proposition was put forward at the start of April - the Council of Minister's challenge was put forward late last week ahead of yesterday's proposed debate.
"We have moved mountains for the government during the crisis. This is how I am repaid. It lacks respect.
"It lacks respect for individual States members, it lacks respect for members of Scrutiny who have been working so hard for the government. Always on the government's timetable, never on our timetable."
Deputy Morel tried to convince fellow politicians to deny Ministers the chance to put forward their late challenge - saying it was becoming a trend. He referenced the amendment to the debate on whether to move to an elimination strategy.
But he failed so instead the St Lawrence Deputy has delayed the debate of his idea by a fortnight so he can consider Ministers' counter-arguments.
I'm very disappointed by the government's destructive amendment to my proposition to put Jersey businesses first. The government amendment was entirely destructive and won't do a single thing to help Jersey businesses, so I have had to defer my proposition.

— Kirsten Morel (@KirstenJersey) June 2, 2020
If his proposition unamended is successful, government procurement policies will change to prioritise local suppliers and those that employ staff here.
A yearly report would have to explain any off-island purchases and show where skills gaps need to be closed.
More than £73 million pounds was spent buying goods and services from off-island businesses last year. That compares to £168 million on-island.
The Council of Minister's amendment waters down the proposal considerably - to make it a continuation of current support rather than the commitment Deputy Morel is asking for.
"I have had no time for negotiation. One and a half working days is no time to try and find a middle way.
"I have had no phone calls from the Treasury Minister, no contact from either of the two Assistant Treasury Ministers. The Chief Minister has said not a word in my direction with regard to this amendment.
"In my view, it shows a complete lack of respect for us individual States members."
In response to the Deputy's outburst, CM Senator John Le Fondre said the Economic Development Minister had spoken to Deputy Morel twice about this amendment and that despite wanting to lodge the amendment sooner, it wasn't possible - because of current pressures and last week's long-running States sitting.
"We all do wish to support Jersey business. We would suggest that government does support Jersey business already, but if there's more we can do we always want to try and do it.
"But there are some specific technicalities in the phraseology within Deputy Morel's proposition, which if left unamended, would mean that we (Council of Ministers) would not be able to support it."
That led members to vote in favour of hearing the amendment and subsequently Deputy Morel decided to defer the debate until 16 June.