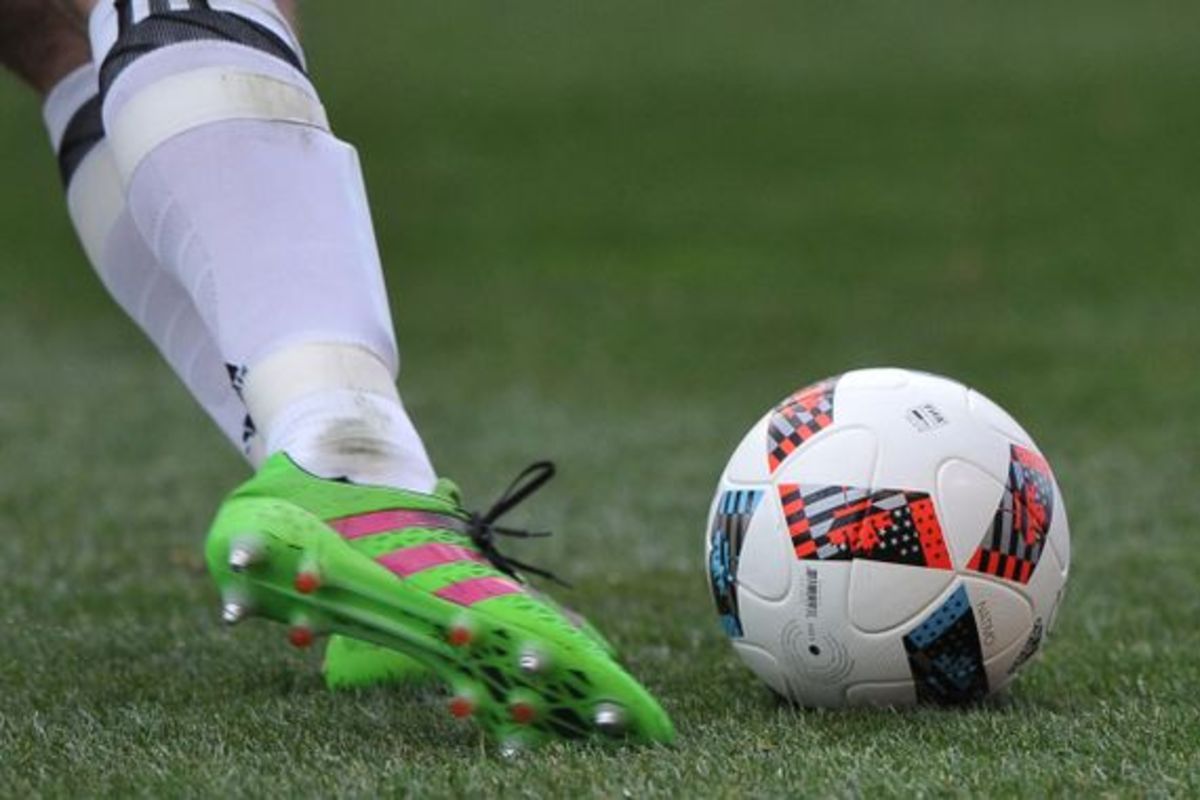 The Chief Executive of the Jersey FA has described the decision not to allow over 18 team sports until 8 March as 'grossly unfair', while the CEO of Jersey Sport has called it 'a headscratcher'.
Under 18s sport is allowed again from Wednesday 17 February, but over 18s can't return for at least three more weeks.
It was announced last week that cafes, restaurants, and pubs that serve food can serve tables of no more than 10 from Monday 22 February.
35 participants are allowed.
David Kennedy says he's had countless phone calls and emails from people who are feeling completely disillusioned.
"Now people are encouraged to mix indoors. They'll say it's a controlled environment but it's not just about mixing in pubs and restaurants - it's actually about what happens outdoors and we've already seen what can happen in the past.
"What that potentially does is it puts our season at risk because if there is going to be a spike of Covid happening, it's probably going to come from that sector.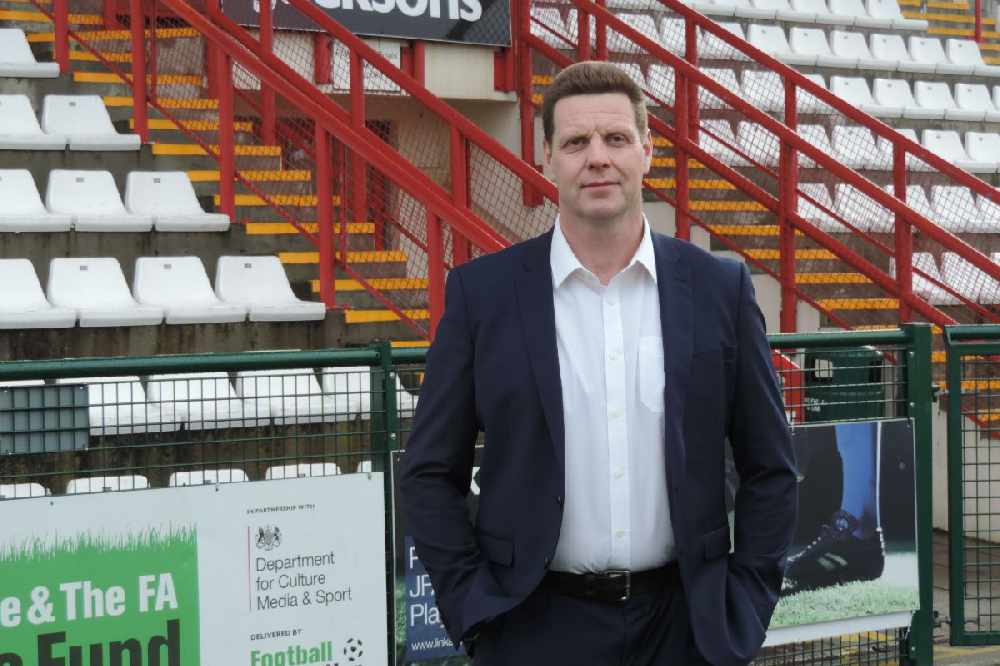 "When we were in lockdown last year, there was so much that government informed us about the need to look after our physical and mental wellbeing.
"A lot of that seems to have been forgotten now when they're now putting the pubs and restaurants ahead of outdoor sport and ultimately actions speak louder than words.
"What we're seeing is a disregard for the impact that sport can have on people's physical and mental wellbeing."
The government has classed outdoor sport as a low-risk activity.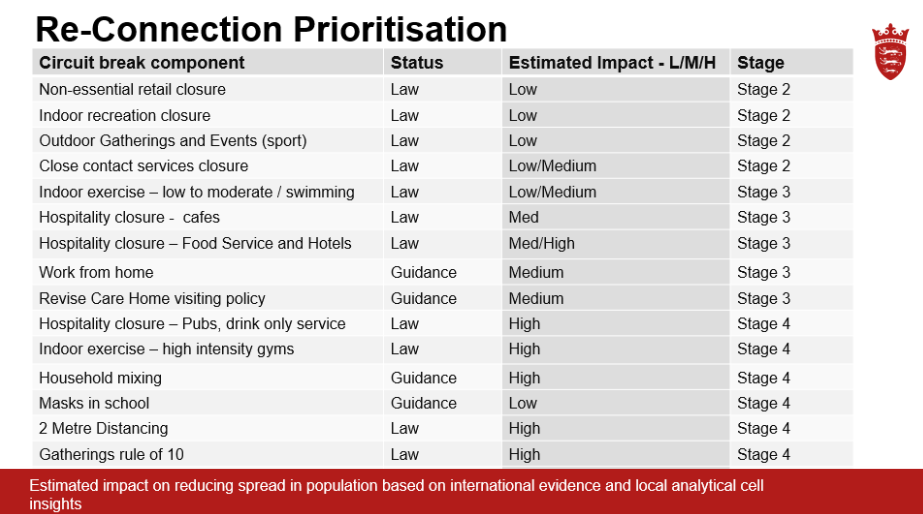 Government officers have been in talks with Jersey Sport after the body asked for a 'safe exit framework for sport'.
Catriona McAllister says she can't understand where the government's decision on sport came from, as that didn't form part of talks with them beforehand.
"We first became aware of that (the decision) just slightly before the press conference. Up to that point, we hadn't officially been told because we're never told exactly what is going to come out as it's kept quite confidential but it's often alluded to.
"We felt that all outdoor sport would return so that took us by surprise. I think it's probably the first time that we haven't been able to rationalise in our own heads why that decision was taken.
"One of the reasons that hospitality is so important is to get people reconnecting. Well, sport is a way that you can do that without having to go indoors and not necessarily having a pint.
"If a bunch of teammates want to reconnect with each other, then surely that's better done on the training pitch than over a burger and a couple of pints."
Jersey Sport released a statement on its website after last Friday's media briefing, with Chairman Phil Austin MBE saying he is 'surprised and disappointed' that it's not permitted until a fortnight after the opening of cafes and restaurants.
"Despite having a lower risk categorisation, it is difficult to understand why outdoor adult sport will not be returned before, or at the same time as indoor hospitality. It is also difficult to comprehend why some indoor sport and exercise disciplines could not have been given a date for returning, when cafes and restaurants have been.
"We fully understand the need for a phased return, and to get the economy moving again, but we are disappointed that a similar emphasis does not seem to have been placed on the well-being Islanders can derive from playing sport and being active.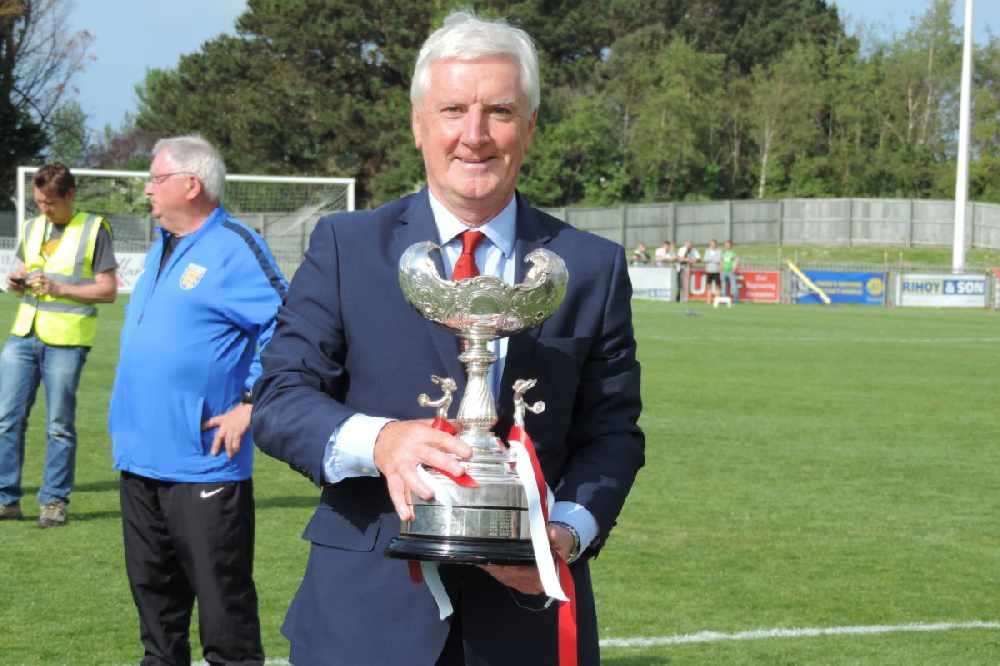 "Jersey Sport will request an urgent dialogue with Ministers and seek detailed reasoning for how this decision was reached."
The Chief Minister was asked in last week's media briefing why adult and youth sport wasn't allowed to return this week, at the same time.
"It's this balance of risk, it's about phasing things in. It was a discussion we had and that was the conclusion we came to, we did not want too many things landing in the same week.
"What we felt was on balance that particularly in assisting youngsters and the mental health territory, it was better to bring them in first and then everything else follows in terms of sport on 8 March."
Youth football fixtures will resume on Sunday 21 February, with the season running until mid-June if there are no Covid stoppages.
They have to be played behind closed doors and each club can have 17 people in attendance, as no more than 35 are allowed in total.
Adult football will return on Monday 8 March and is due to run until the end of May. The women's league will return on Sunday 14 March and also continue through until the end of May.
Clubs can not use changing rooms and players are encouraged to turn up in their kit and leave straight after the final whistle.
Everyone who takes part must have their names and contact details taken for contact tracing purposes.
"We're really pleased to have dates in the diary for the resumption of the 2020/21 season," said Jersey FA CEO David Kennedy. "We must publicly thank our Fixtures Secretary Steve Landick for the long hours he's putting in behind the scenes to rearrange so many games.
"Our clubs have been superb in their management throughout the pandemic, and we ask Covid Officers and other volunteers to now make sure all the required measures are in place to play these games in as safe an environment as possible. The spotlight will be on football and our sport's compliance with the legal requirements.
"At this time of year, with plenty of rain around, the enforced closure of changing rooms will present our clubs with yet another challenge. We will continue to speak to government on this matter however, in the meantime we'd encourage managers to plan in advance to ensure players have their kit and can turn up ready to play.
"Many of our divisions are poised for an exciting second half of the season, and we can now look forward to seeing how it all pans out over the next few months." - David Kennedy, Jersey FA CEO.
Channel 103 has asked for an interview with a government minister.