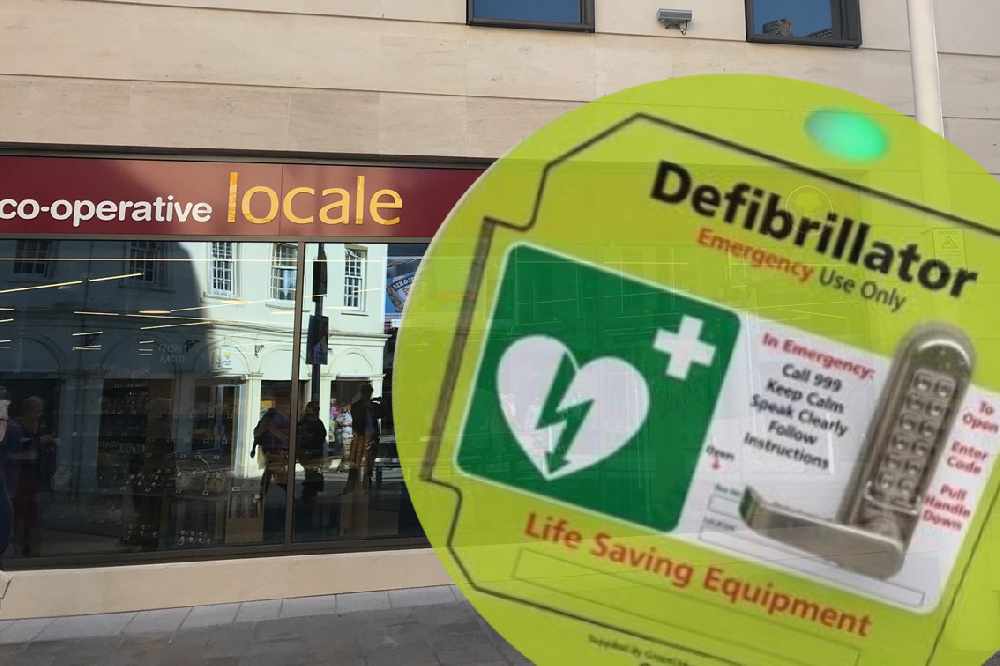 A defibrillator that was removed from outside the Co-op's supermarket at Charing Cross will be put back in a new location.
The retailer originally said it would have to be installed inside the shop and only accessible when the store is open.
It was removed at the request of the Parish of St Helier, following a review which deemed it a "hazard to pedestrians".
The decision was widely criticised by islanders, with some writing to the Town Hall asking for it to be returned.
Now, acting CEO Mark Cox says "common sense has prevailed" and it will be put back outside the shop as soon as possible:
@gordonjersey1 thank you for all of your help, pleased to see common sense has prevailed and we can get the Defibrillator reinstalled externally @CI_Coop Charing Cross - power of social media 👍 pic.twitter.com/Qv9l4WBrvL

— Mark Cox (@MarkCoxJsy) September 16, 2019
It has been a real pleasure to support @CI_Coop in achieving the reinstatement of the defibrillator (new location) Thank you @MarkCoxJsy to you and your colleagues for the continued support, ensuring these lifesaving devices are available for everyone to use. #community

— Gordon Hunt (@gordonjersey1) September 16, 2019
Mr Cox tells Channel 103 it could take a few weeks for the defibrillator to be re-installed because new power cables will be required - but the supermarket is making it a priority.
He says medical professionals, government officials and supermarket managers all met this morning to discuss re-instating the lifesaving equipment following the backlash from islanders:
"What we have seen is the power of social media over the weekend. It's enabled us to get everybody together today and we've met with the Parish of St Helier and Government of Jersey. We've agreed that we can re-locate the defibrillator to a new location outside the building so that vitally important piece of equipment is accessible 24 hours a day."
The Parish of St Helier said:
"We are pleased to confirm that a new location for the defibrillator has been agreed; it will be in situ as soon as practicable and will be located next to the entrance door into the store. We take this opportunity to thank the Cooperative Society for their assistance and agreement to
relocate the defibrillator.
We encourage organisations and individuals wishing to install a defibrillators to the outside of their property that will result in the defibrillator enclosure encroaching out onto the public pavement, in the first instance, to please contact the Parish or Growth Housing and Environment to discuss and agree a suitable location."