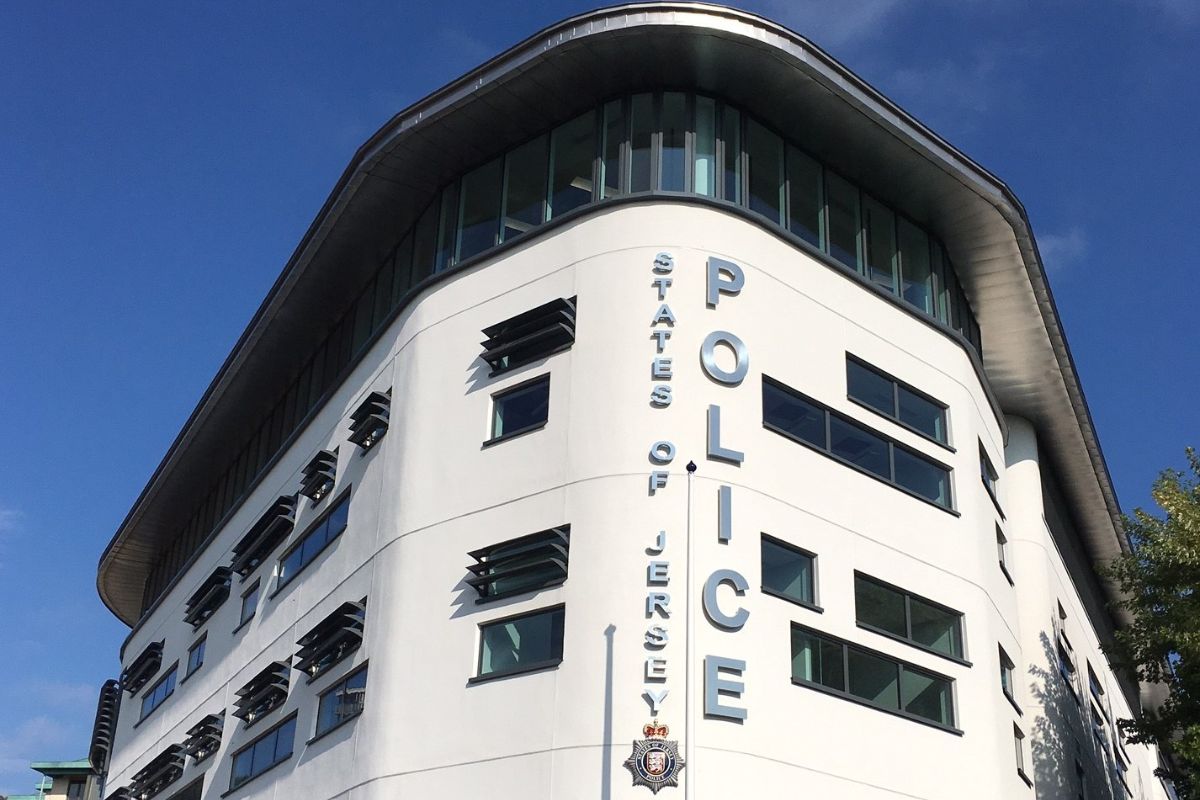 A man was punched and fell to the ground outside St John's Village cafe.
The alleged assault happened at around 12:25pm on Friday (10 November)
Police say the assailant shouted at the victim before hitting him.
The victim - a man in his forties - suffered facial injuries but did not need medical treatment.
The suspect is described as white, stocky and in his early thirties. He had short blond/brown hair and was wearing dark trousers and left the scene in a white van.
Both men were wearing orange high-visibility jackets.
Any witnesses are asked to call police on 612 612, or contact CrimeStoppers anonymously on 0800. 555 111.