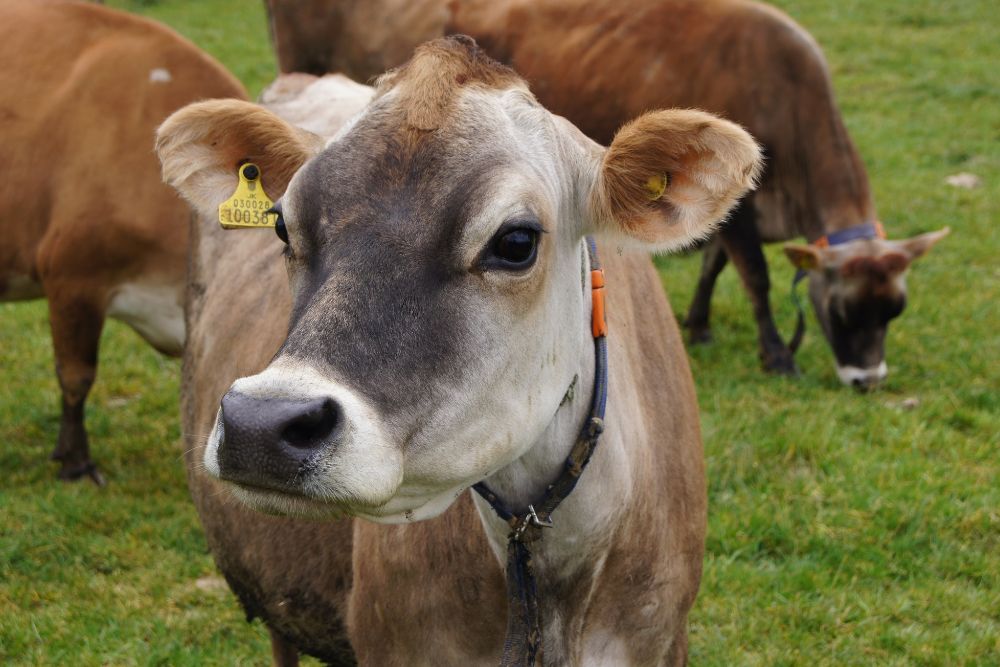 Jersey's dairy farmers have agreed to take steps to measure and reduce the sector's carbon emissions.
Agriculture accounts for 4% of the island's greenhouse gases, but the exact figure produced by dairy farming isn't known.
The Jersey Milk Marketing Board - representing 14 farms - says they'll also switch to locally produced cattle feed in an attempt to counteract the Climate Emergency.
Chairman Andrew Le Gallais says we'll be able to 'fly the flag for the island' by putting it at the forefront of sustainable farming.
"Our reputation as an island is one of quality products, whether that's a dairy product or a hospitality offering or a financial instrument or whatever it might be. We pride ourselves on top quality, epitomised by the Jersey cow!"
"We want to be objective in our analysis of this as to how we can play our part. Just because we're a little island in the middle of the English Channel doesn't mean to say that we're not going to have an effect. I don't think that's what the issue is about, I think it's about our reputation."
The JMMB has also vowed to improve soil quality across 20% of the island's farmland.
The States Assembly will debate carbon-neutral measures tomorrow (25 February).