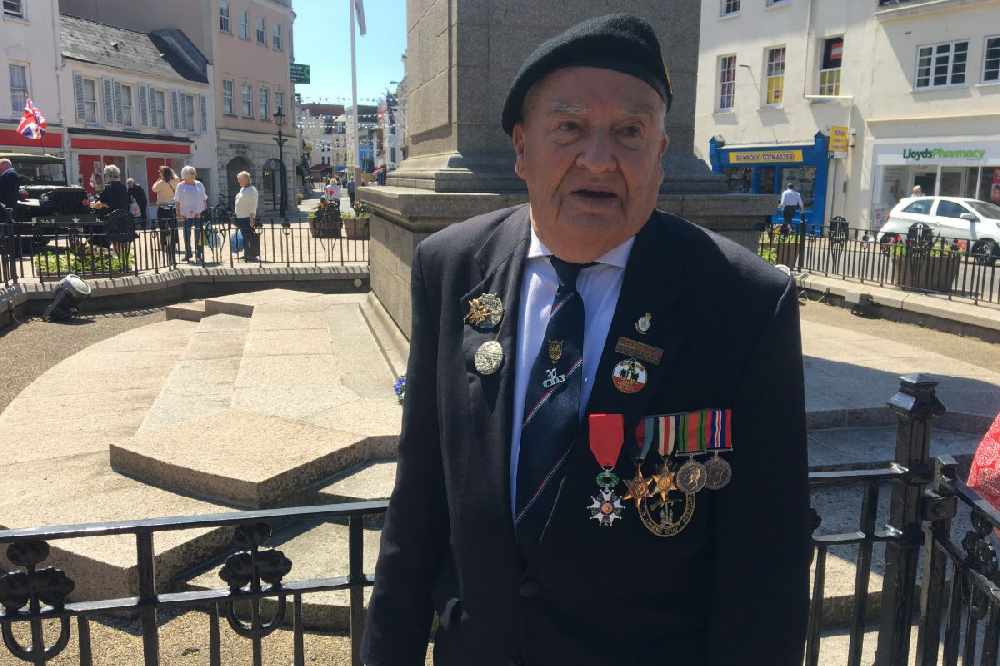 Harry Fenn says it's your duty to 'sit on the couch'.
D-Day Veteran Harry Fenn has appealed to islanders to 'do their duty' and stay at home to stop the spread of coronavirus.
The 95-year-old features in a video on the LIberation 75 social media channels.
D-Day veteran Harry Fenn (95) from #JerseyCI reminds us of how simple it is for us to be responsible and protect our community: 👉It's your duty to sit on the couch. Please save lives. It's as simple as that."👈 #Lib75 #WeAreJersey #FightCoronaTogether #FightCorona #Covid_19 pic.twitter.com/qiXkKGH7KE

— Liberation 75 (@lib75jsy) March 20, 2020
"In 1944 I served my country and did my duty. Now it's your duty to sit on the couch. Please save lives. It's as simple as that."
The government is urging people to work and stay at home as much as possible. Anyone who does have to go outside is asked to stay at least one metre (three feet) away from others at all times.
---

Coronavirus Advice
If you think you might have the virus, you should self-isolate and call the Health Department's coronavirus helpline:
01534 445566
It's open every day between 8am and 8pm. Calls outside these times, or when the line is engaged, won't be answered straight away - but we're told to leave a message and Health officials will call you back.
Please don't visit your GP or the Emergency Department at the General Hospital if you think you have the virus.
Coronavirus symptoms are similar to that of the flu - a combination of a cough, fever and aching muscles. If you've had any symptoms, even if you haven't travelled abroad, we're being told to self-isolate until they clear up (for a minimum of seven days).
Anyone who has come into contact with a person confirmed to have the coronavirus should stay in self-isolation for at least 14 days.
All the latest information can be found on Gov.je.