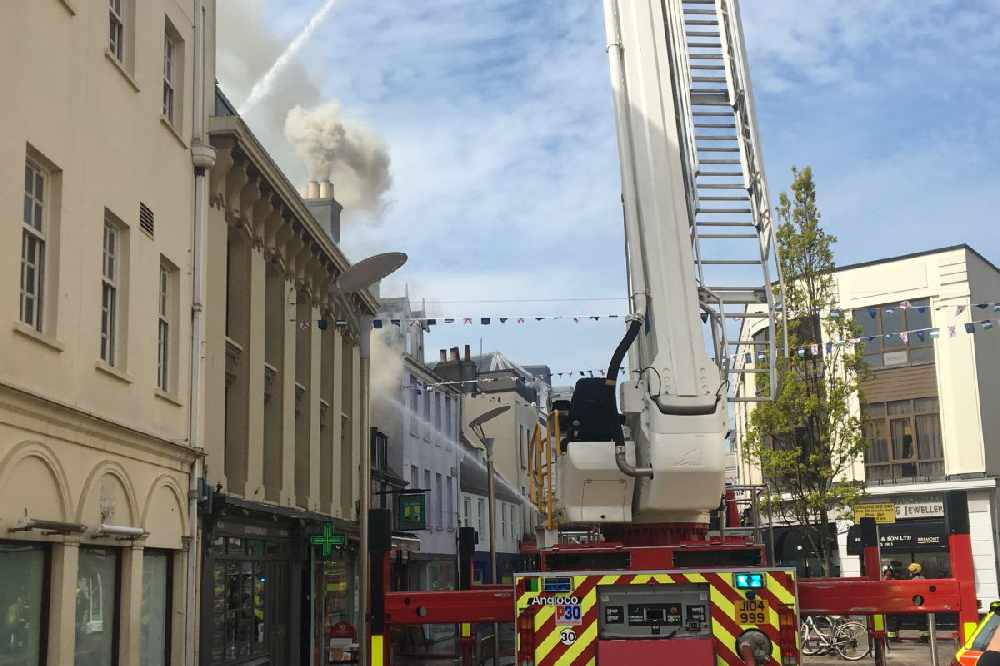 Fire officers are combing through video footage recorded by bystanders to yesterday's blaze at a St Helier restaurant.
The fire station was called at 2:15pm yesterday to tackle the fire.
At one point, five fire engines and 23 firefighters were tackling the fire at Pizzeria Romana on York Street.
They were still on scene well into the evening to dampen down hot spots and make the building safe.
Station Commander, Mark Bailey-Walker says the investigation into what caused it is underway.
"The Duty Manager from yesterday has been getting statements from the crews about what they saw on arrival.
"We have a lot of video footage from people who were there before we were, so we're collecting all that information off websites and other social media pages where possible."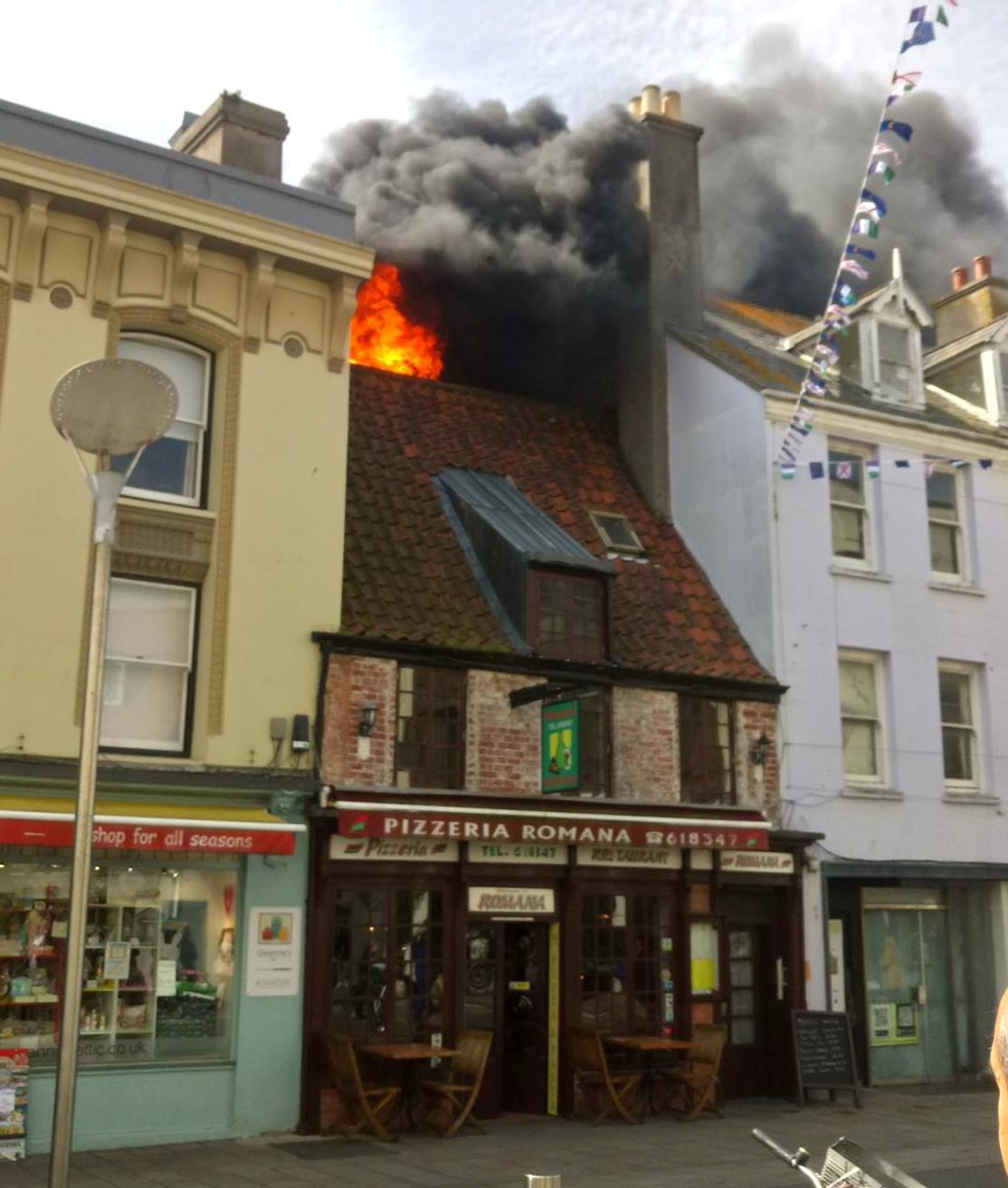 Image Credit: Ursa Endredottir
The owners of Pizzeria Romana have told Channel 103 they're 'distraught' with what has happened. They met the authorities involved in tackling the blaze this morning.
Broad Street to Charing Cross and York Street will remain shut until around 5pm while investigations continue.
Mr Bailey-Walker says it was a big combined effort to deal with the situation.
"We've got the public safety to consider and access to the area was quite difficult at the time due to the amount of people moving around, a lot of bystanders standing to watch a major fire in town.
"It was quite tricky in terms of the location for access, but it was fairly close to our station so we got there fairly quickly."