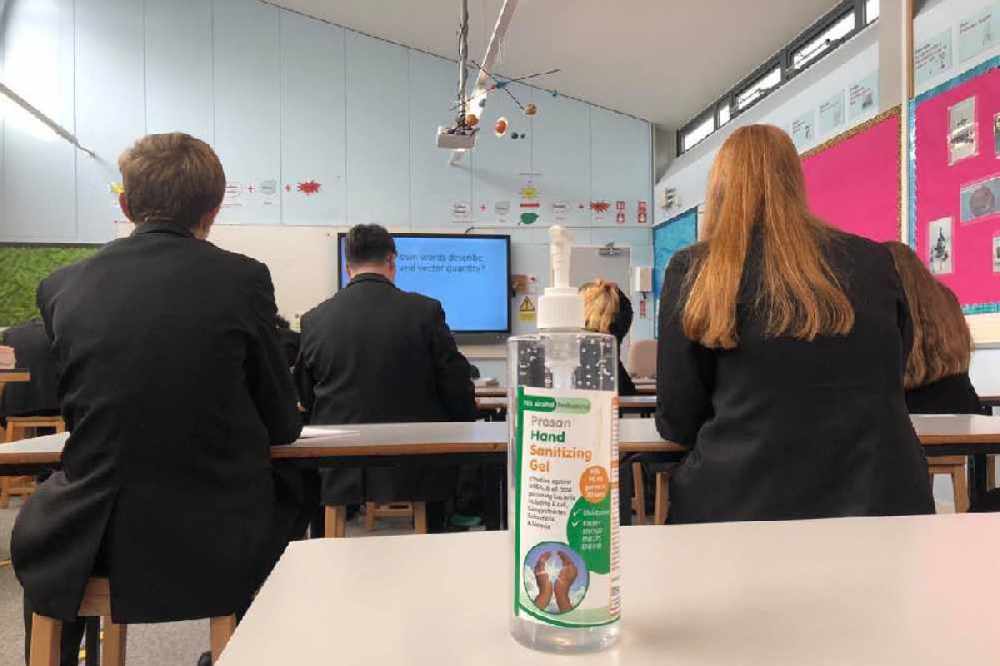 Sixth form students and staff at some Jersey schools are being 'strongly advised' to get tested for Covid-19 after a 'small number' of cases in students at JCG and Victoria College.
Public Health says years 12 and 13 at both schools, as well as Beaulieu and De La Salle which share lessons, should have a PCR swab within the next five days.
The students who have tested positive are isolating at home, but Dr Ivan Muscat has said that because the four school share some subjects all of these sixth form students and their staff should be tested as a precautionary measure.
Those who are not direct contacts of the positive cases don't need to self-isolate and can continue to attend school, but should be tested within the next five days. Direct contacts will be advised by the tracing team.
The Education department says it has been advised there is a low risk at the moment, but the sixth formers, teachers and staff at the four schools are 'strongly encouraged' to get tested.
Confirmation of a positive test at Victoria College came on Tuesday. The student had not been in school since before the half-term break.
On Monday, we reported a child that goes to Grainville, and Highlands College once a week, also tested positive for the infection.
St John's School, Plat Douet School, St Michael's School, St Saviour's School and Le Rocquier have also been affected by the virus in recent weeks.
A Channel 103 Freedom of Information request has determined that more than 100 pupils in Jersey government-run schools have been sent home for Covid-19 related reasons since the 3rd of September.
A Freedom of Information request has revealed that 828 children under the age of 16 have been swabbed between the 3rd of September and end of October - with a total of 1087 tests. From those, eight positive cases were identified.
Latest figures published on Tuesday afternoon show Jersey has 84 known active cases of Covid-19.