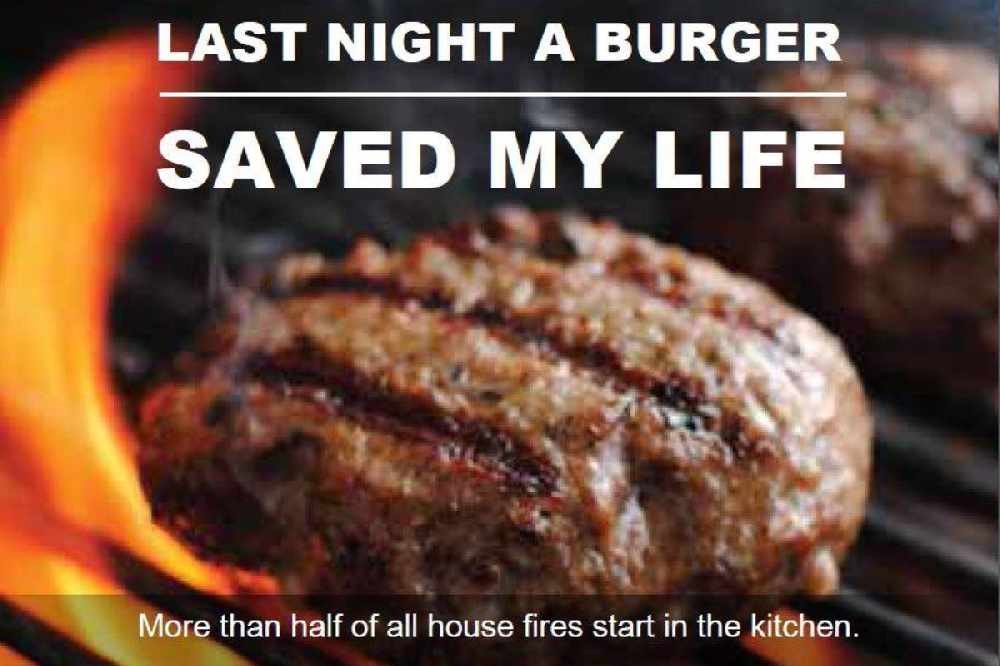 A new campaign from Jersey's Fire Service is encouraging us to grab a takeaway after a night out to avoid cooking at home.
The 'last night a burger saved my life' message is being spread online, through posters and on beer mats at Liberation Group pubs.
Firefighter Phil Falle says we should stay away from the kitchen after we've been drinking:
"Think about grabbing yourself a bite to eat while you are out, instead of cooking yourself something when you get home because that's often when your attention drops and when fires can start when you are most vulnerable."
The campaign is targeted at 20-39-year-olds. Local statistics show that men in that age group - particularly those living alone in St Helier - are at higher risk of being injured in house fires.