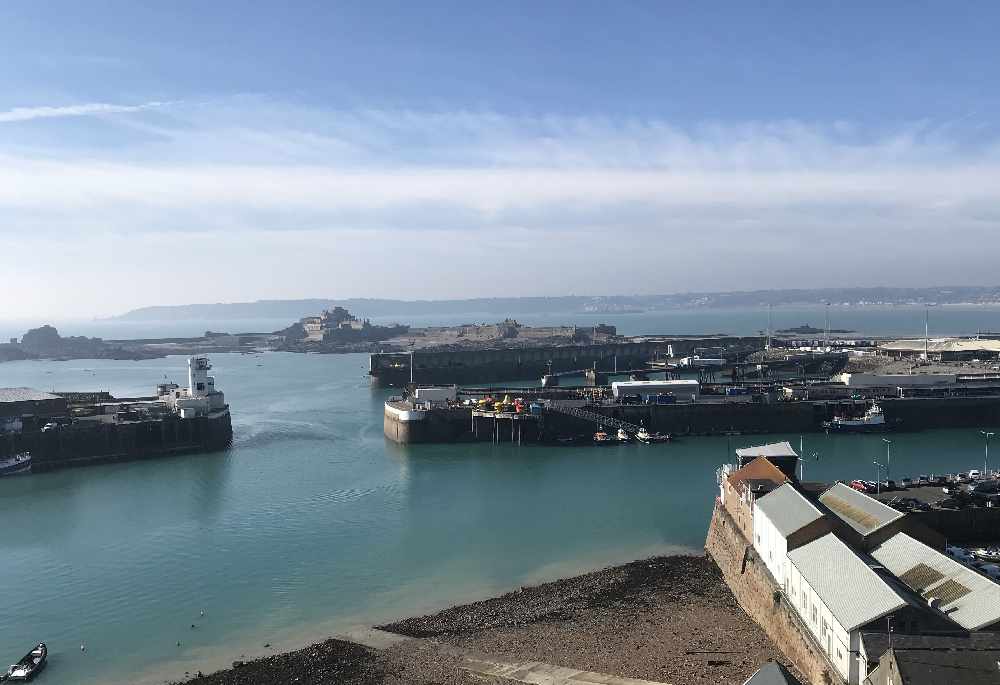 People arriving in Jersey by plane and ferry have to complete a coronavirus questionnaire, asking where they have been and whether they feel unwell. 
It is being given to Condor passengers coming here from the UK and from France on repatriation sailings today and Sunday, before services are suspended until 2 April.
Passengers from France are now required to self-isolate for 14 days, regardless of whether or not they display symptoms.
Authorities will provide support, and transport home for anyone who needs it.
"... we are working with Condor Ferries and airline operators to ensure that passengers have information on the procedures before they land in Jersey so that they are prepared when they disembark."
"All passengers who are displaying symptoms will be provided with additional information and support, including onward travel arrangements to their home, if required." - Government of Jersey
Anyone travelling to Guernsey from today will have to self-isolate for 14 days regardless of where they have come from or whether they have symptoms or not.
In other developments today:
* Several schools have closed some classes today and tomorrow because of staff shortages. Details here.
Schools will shut tomorrow until after the Easter holidays.
* More information is due out this week on what extra government support will be given to vulnerable children and adults affected by the upcoming closure of Jersey schools.
The Children's Commissioner has called for reassurances that children and young people will be protected from harm, particularly those who may be stuck at home for the next four weeks.
The Education Minister says a lot of work has gone in to making sure that students have the facilities and support needed to work from home.
*Opening hours at government-run sports centres have been reduced today and tomorrow because of a shortage of staff.
Many of them are self-isolating because they have underlying health conditions or flu-like symptom.
The government says the staff shortage has made it impossible to operate safely in some areas.
Fort Regent will be open between 12pm and 8pm and Springfield between 6:30am and 9:30pm.
Normal facilities at Les Quennevais will be available from 6:15am to 2pm today, with the main pool only usable between 2-7:30pm
* The Housing Minister could bring forward changes early next week to make sure social housing tenants struggling financially don't lose their homes because of the impact of coronavirus.
Senator Sam Mezec says he has written to local social housing providers and the Jersey Landlords Association to find out what their contingency plans are.
"They (Andium) have assured me that they won't be pursuing evictions and won't be callously chasing people for late payments because they understand that homelessness is a public health issue as well as an economic one."
* The Social Security Minister says if anyone in Jersey is made homeless because of the coronavirus pandemic, they could be put up in hotels and self-isolate there.
It is amid fears of workers on zero hours contracts being laid off, and the economic impact of the virus making lives even more difficult for those already in financial trouble.
Many Jersey hotels are reporting hoards of cancellations because of the travel restrictions and updated government advice.
* The Constables Committee says its business as usual at Parish Halls for anyone who needs support amid the coronavirus pandemic.
The halls are being cleaned more often and contingency measures have been put in place to make sure services can still be delivered if staff have to self-isolate.
Chair of the Committee, Constable Deidre Mezbourian, is advising parishioners to call or email instead of visiting and to use online services for certain services such as renewing driving licences.