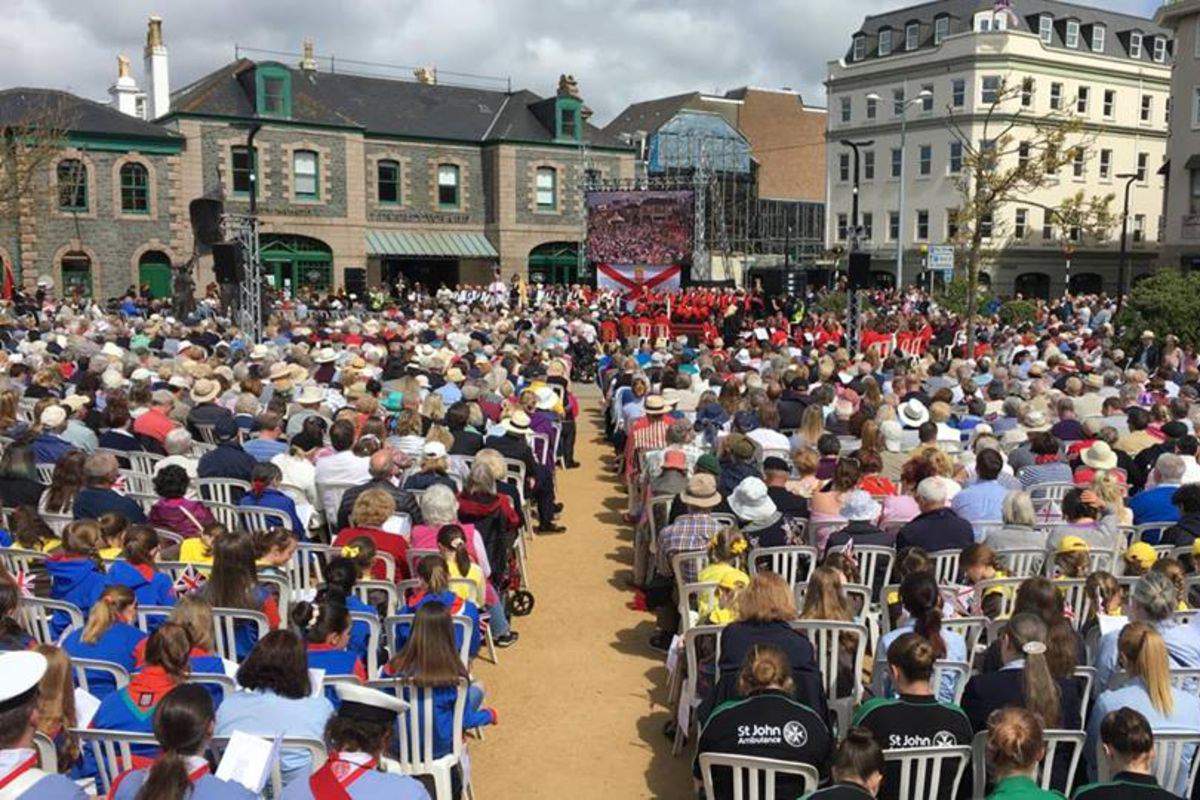 The Liberation 75 ceremony and the 2020 Jersey Boat Show have been cancelled following government advice that all large events be postponed or cancelled to restrict the spread of coronavirus.
Dr. Ivan Muscat has advised that public gatherings be restricted for the next 10 weeks if they last for more than two days and involve 150 people or more in close contact.
Islanders are also asked to be careful when attending smaller events, particularly close deemed at being at a higher risk of contracting the illness. Over 65s are still advised to socially distance, whenever possible, outside their homes.
"I understand that the ramifications of this advice will lead to great disappointment for many people, but the medical evidence is that large events and mass gatherings can significantly contribute to the spread of COVID-19, as well as adding to the pressure on our health and public services.
"Our objective is to minimise the risk to the most vulnerable in our community, and for that reason we will keep the threshold for events under review.
"Officers are already in contact with the organisers of major events but, in addition to recommending that large events are cancelled, we are urging individuals to think about the impact of attending events that fall below the threshold, including regular sporting and social events.
"It is down to us all as individuals to assess whether attending an event will increase the risk of the disease being spread, particularly to friends and family who are more vulnerable than us. We want everyone to consider the latest health advice when deciding whether to attend." - Senator John Le Fondre, Chief Minister.
All event organisers are being asked to:
* Strongly discourage people who are sick with respiratory symptoms from attending
* Encourage people at a higher risk of serious illness to stay away
* Find ways of making sure people aren't in close contact
* Make sure adequate supplies of hygiene materials are available.
This advice means the Liberation 75 ceremony in Liberation Square has been cancelled, along with the scheduled visit of the Duke and Duchess of Gloucester.
Other events have also been trimmed, which are:
* Operation Outreach
* Liberation Live
* VE75 Festival
* Liberation Village
* Jersey Week
* Lib75 Film Festival
* All Lib75 parish events.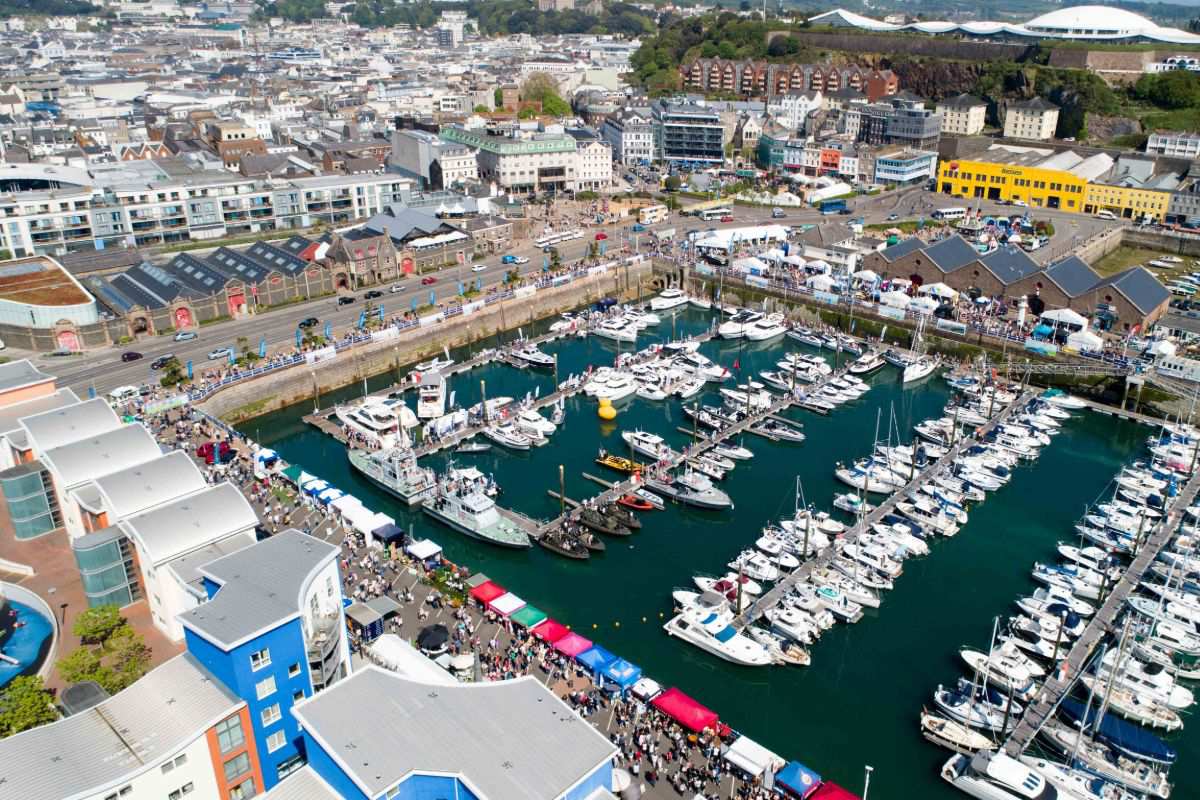 The 2020 Jersey Boat Show has also been pulled.
"Ports of Jersey, together with title sponsor Barclays, regrets to announce that the 2020 Barclays Jersey Boat Show has been cancelled. The decision has been made as a result of the current situation surrounding COVID-19, the advice of Jersey's Government and the
prioritisation we give to the safety and well-being of the local community and all those taking part in the Boat Show.
The Show was due to take place between 02 – 04 May 2020. Whilst we are obviously disappointed in having to take this action, we believe it is the right decision to protect the Island community and that an early decision provides clarity for all concerned.
We will be contacting directly those partners, exhibitors and suppliers involved." - Ports of Jersey
Meanwhile half of the Jersey population could get coronavirus and 4% may need hospital treatment over a 10 week period, according to the latest modelling presented by the Deputy Medical Officer of Health.
That was described as the worst-case scenario by Dr. Ivan Muscat, in which 500 people could die. However the doctor says without action Jersey healthcare wouldn't be able to cope, but measures are being put in place to avoid such a scenario and 'flatten the curve'.
That's 15 days after the government estimated the worst-case scenario here to be 12-50 deaths.
He says social distancing is by far the best way of bringing down the peak, or flattening the curve, to a more manageable level. Mass gathering should be reduced and home working is encouraged.
Schools will also be closed at the end of this week - with a further decision made during the Easter holidays on whether a longer-term ban is appropriate.
"If you add the closure of schools and self-isolation to social distancing, the curve will be delayed and flattened further. Using a combination of measures can be the only way forward, no single measure can be relied upon to deliver all the goods." - Dr. Ivan Muscat.
There are 5 cases of Covid-19 in Jersey - all had returned from affected countries, but Dr. Muscat says while no person to person transmission is known about so far it is 'likely to already be happening.'
It's hoped that testing in Jersey will be possible by the end of this month, so far Jersey health workers have had to use the research-type of equipment and rely on commercial companies to deliver the tests.
Self-isolation for people without symptoms on return from the UK is being considered, but Dr. Muscat says that may not happen 'in the immediate future'.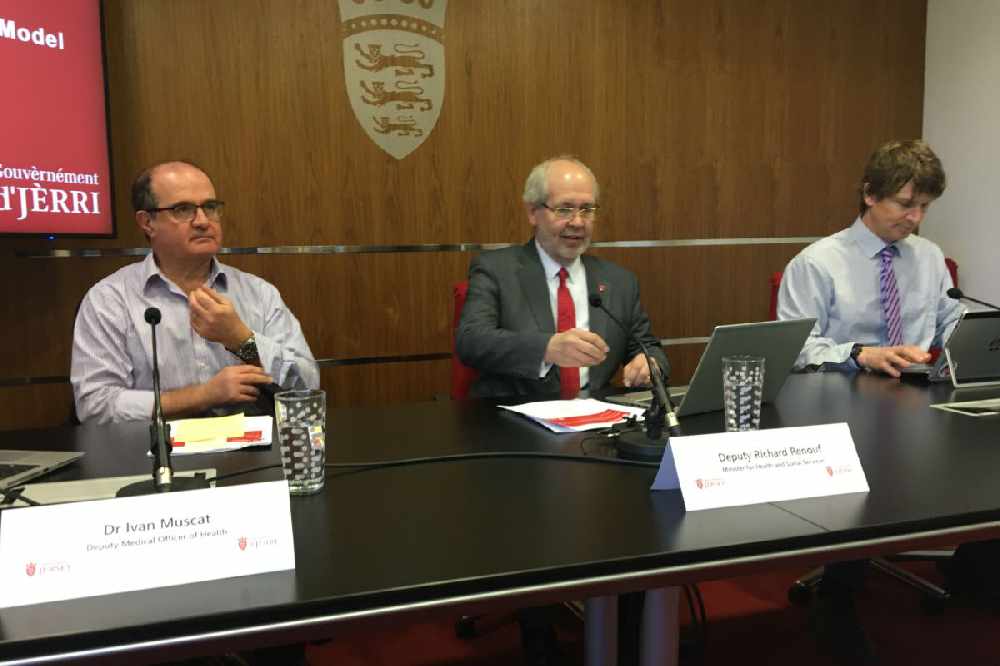 Guernsey announced yesterday that from tomorrow (19 March) anyone arriving in Guernsey will have to self-isolate for 14 days - and that emergency powers have been given to their Medical Officer to enforce those restrictions if necessary.
Dr. Muscat says those powers 'are being looked at' in Jersey with Law Officers on how to better encourage people to abide by the guidelines.
"It would be much better if we can do this through appealing to the good nature of people and by and large more than 95% of the population will be perfectly happy to help society as a whole by implementing the measures that are being suggested."
Health Minister Deputy Richard Renouf echoed that message - adding that he would rather not have to enforce any measures.
"It's carefully judging the situation. There are legal powers if necessary and there may be regulations coming forward that enhance those, but I believe and the government believes that the best way of tackling this is to engage the whole community, for the whole community to understand how we want to flatten the curve and the measures that are needed.
"If we can all get behind that effort, rather than having to rely on legal powers and prosecutions - which I don't think would achieve exactly what we want."