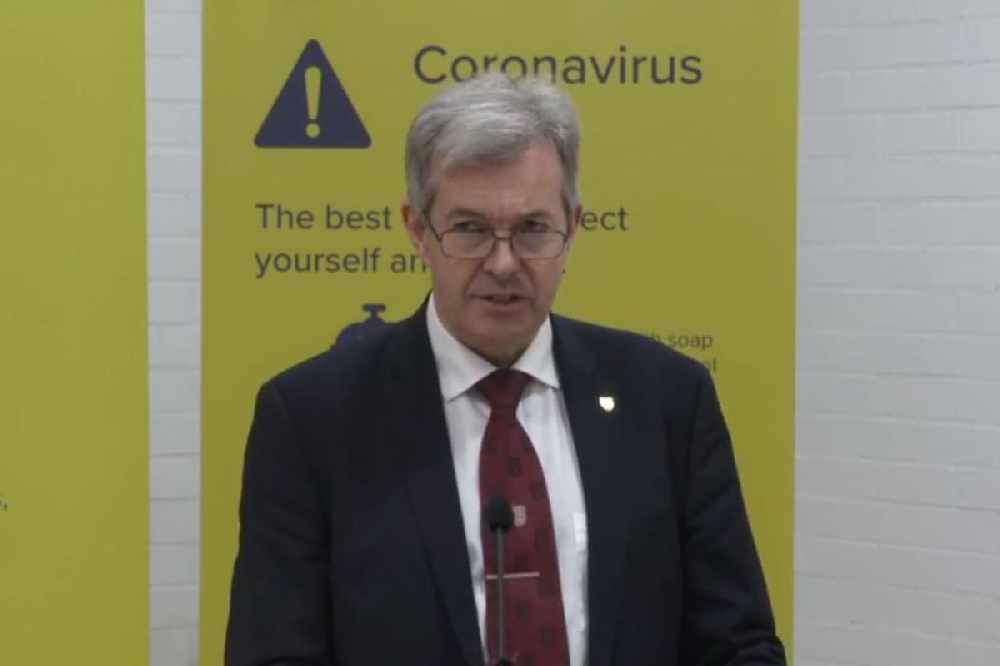 There are no immediate plans for Jersey to follow the UK and lockdown to combat the spread of coronavirus.
Prime Minister Boris Johnson has banned public gatherings of more than two people. Britons are also told to only leave home once a day to exercise, to travel to and from work if absolutely necessary and shop for essential items.
That led to calls for Jersey to do the same - including from the Deputy Chief Minister Senator Lyndon Farnham.
It is time for Jersey to follow UK #StayHomeSaveLives https://t.co/VpgiRpfzE1

— Sen. Lyndon Farnham (@lyndonfarnham) March 23, 2020
In the States Assembly sitting in Fort Regent, Deputy Russell Labey asked the Chief Minister 'what his government is waiting for'.
"The reason the UK moved from where they were last week and over the weekend was, for example, the horrific shots that we probably all saw of things on the London Underground - vasts volumes of people coming together.
"That is completely different, we obviously don't have an Underground. We have isolated pockets where we have to get people to adjust their behaviour and then we can modify.
It's critically important that you only bring the measures in at the right point in time, so it has the most effective impact.
It's (lockdown) one we only deploy when the time is right." - Senator John Le Fondre.
He added that the next 'significant measures' aren't due to arrive until after this coming weekend.
The government has, today, announced stricter social distancing rules. We're now being told to keep at least 2 metres apart.
More to follow...