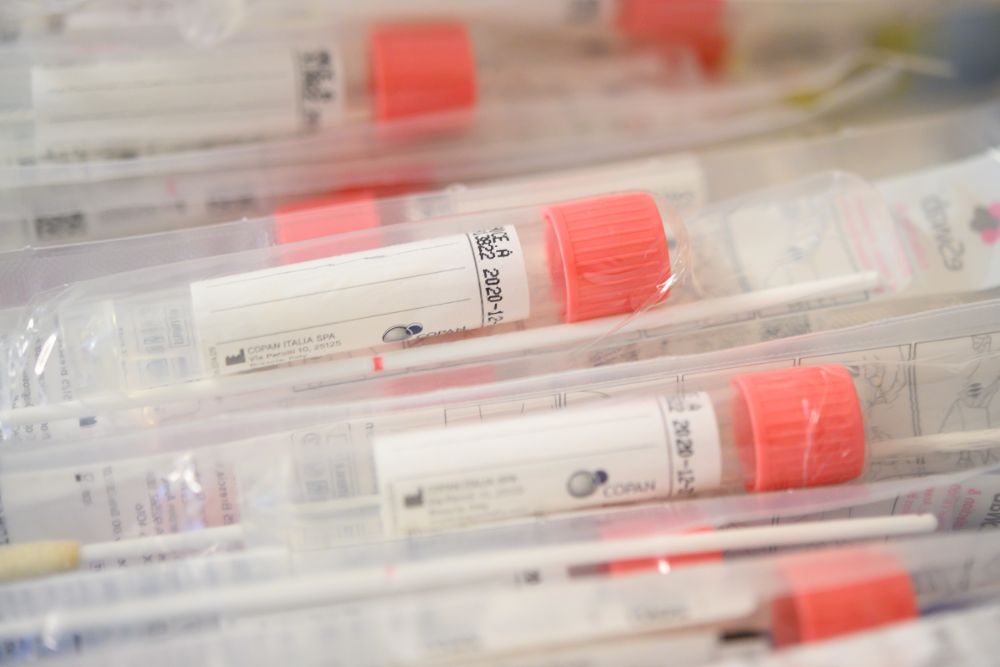 There are now 81 cases of Covid-19 in Jersey.  Ten people are currently in hospital with the disease.
Two islanders have died after contracting the illness in the past six days.
Answering questions at a press conference this morning, the Chief Minister said it is estimated around 800 people probably have the disease, and that many of those won't know it.
More than 11,500 people have contacted the government's coronavirus hotline on 445566 to report symptoms.
.@GovJersey 's dedicated coronavirus helpline has received over 11,500 calls, and an additional 600 this morning. A big thank you to the team for their hard work answering questions from the public. Remember, all of the Government's advice is available at https://t.co/QiLkYgsrcO

— John Le Fondre (@John_Le_Fondre) March 30, 2020
748 tests have been returned negative. Two results are pending.
The Chief Minister has announced that 5,000 testing kits will be in use locally within days for front-line health workers - to check them for the virus so that those who don't have it can carry on working.
Senator John Le Fondre has said that 20,000 masks are on their way to healthcare workers, as well as more gloves.
He has also said that Jersey currently has sufficient numbers of healthcare workers to cope with the pandemic, and that the government has contingency access to around 600 beds in addition to the hospital - should they be needed.
The CM said that care homes and Overdale would be used, and that further contingencies for extra bedspace were being planned.
"At this stage, - that's also accessing some other beds from the private sector - we believe that we have the right capacity for the island. If we need to move more, that is in the planning stages and there has been discussions around that."
A minimum of 10 new ventilators are on order. The Chief Minister says he understands that no-one was using the ones in operation yet.
Retired health workers are being asked to re-join the Health Services through the outbreak.
The government is asking any nurses, doctors, dentists, scientists, pharmacists, GPs or public health officers who have practised within the past three years to come forward.
Pathology staff and care and support workers are also being sought to bolster numbers on the front-line of the fight against Covid-19.
"We are urging Islanders to please come forward and offer their invaluable help at this crucial time to protect the Island's public health.
We have a strong and dedicated team of health service workers who need your help. We want to prevent our health service becoming overwhelmed during this epidemic. I call on those of you who have relevant experiences in health care settings to please come forward and strengthen our fight against this virus. If we come together now, we can lessen its impact and help save lives." - Health Minister, Deputy Richard Renouf
More than 100 GPs are being directly employed by Health for the first time from this week.
WATCH: The latest media briefing in full.
---

Coronavirus Advice
If you think you might have the virus, you should self-isolate and call the Health Department's coronavirus helpline:
01534 445566
It's open every day between 8am and 8pm. Calls outside these times, or when the line is engaged, won't be answered straight away - but we're told to leave a message and Health officials will call you back.
Please don't visit your GP or the Emergency Department at the General Hospital if you think you have the virus.
Coronavirus symptoms are similar to that of the flu - a combination of a cough, fever and aching muscles. If you've had any symptoms, even if you haven't travelled abroad, we're being told to self-isolate until they clear up (for a minimum of seven days).
Anyone who has come into contact with a person confirmed to have the coronavirus should stay in self-isolation for at least 14 days.
All the latest information can be found on Gov.je.