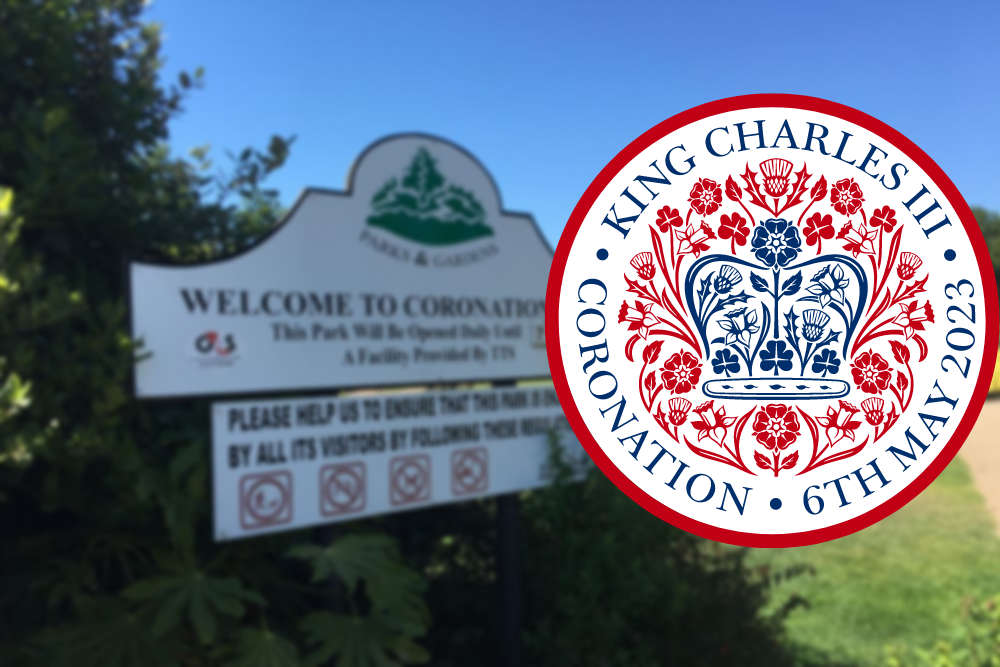 Jersey will mark the Coronation of King Charles III with a public event at Coronation Park.
They will be a big screen at Millbrook park (also called Coronation park) for islanders to watch the ceremony at Westminster Abbey in London on Saturday 6 May.
Officials say it will be for the whole family and include musical entertainment.
The following day (Sunday 7 May) Liberation Square will host a 'Big Lunch' street party. Tickets will go on sale on 3 April.
That evening, the Coronation Concert at Windsor Castle will be shown on a big screen in the square.
Jersey, like the UK, has an extra bank holiday on Monday 8 May to celebrate the historic occasion of the monarch being crowned.
Monday is being called 'The Big Help Out' - where charities will encourage islanders to volunteer their time throughout the long weekend.
Jersey's Bailiff, Sir Tim Le Cocq, hopes the programme of events will allow people to come together to mark this momentous occasion.
"'In this most significant year for His Majesty The King, it is a fitting tribute that Jersey will be able to come together in Coronation Park to watch live coverage of the coronation ceremonies in London on 6 May.
Coronation Park is particularly appropriate given that it was opened in 1937 by Florence Lady Trent, to celebrate the coronation of King George VI.
We hope this community occasion, along with the other events planned to complement the Royal Household's planned activities, will allow islanders to come together during what should be a memorable and joyful weekend for all who choose to take part."
Pubs and bars will be encouraged to open from 9am on 6 May to show live coverage of the coronation ceremony, expected to start at 11.15am.
The Bailiff is also permitted an extension of licensing hours until 3am on Sunday 7 May.
Applications should be submitted to the Bailiff's Chambers no later than Friday 21 April.