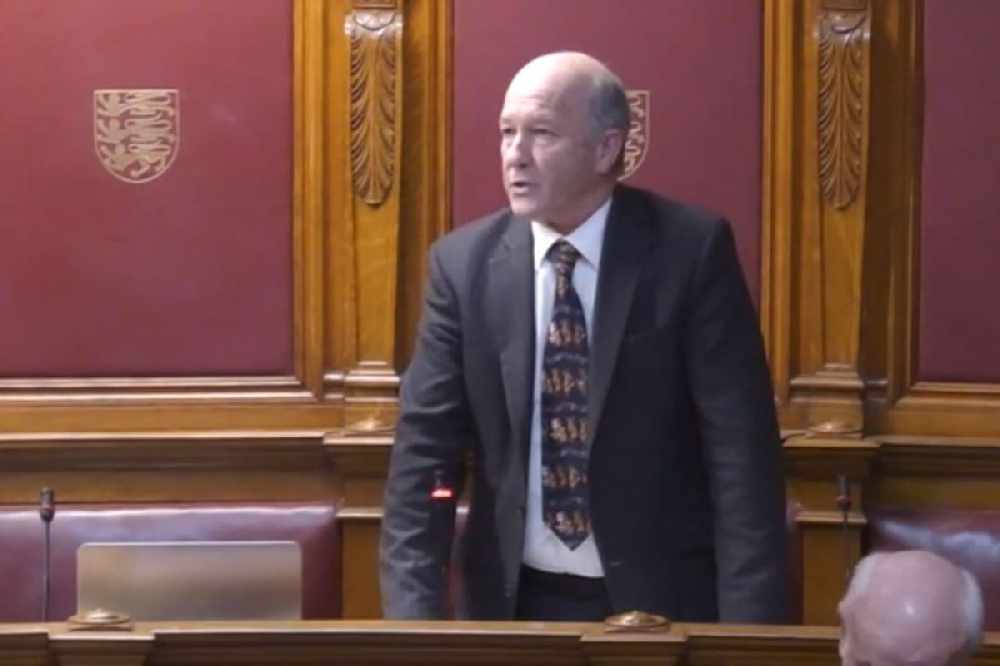 Constable Chris Taylor leaving the Magistrate's Court after a previous hearing.
The Constable of St John has been fined £4,000 and banned from driving for 18 months after being found guilty of dangerous driving.
Chris Taylor was accused of driving at slow speed into the legs of a race marshal in Trinity last June and was found guilty after a trial in Jersey's Magistrate's Court.
La Rue du Bechet es Cats in Trinity was closed northbound on 2 June last year because of a local cycling race.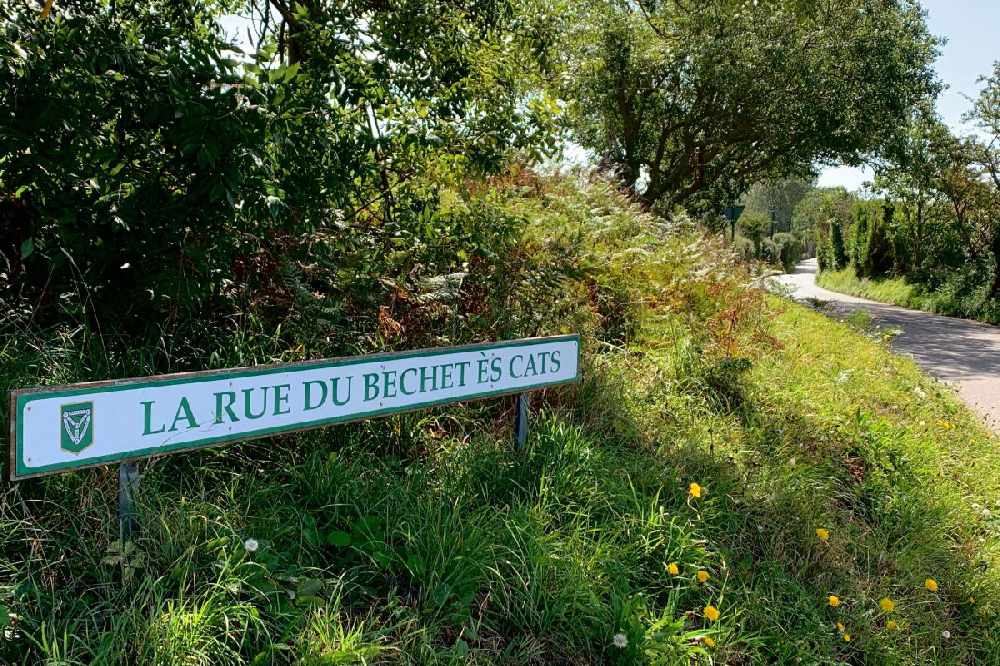 Signs were in place at the junction and marshals were there to divert traffic onto Route d'Ebènezer.
Constable Taylor, who was driving a Red Ford Fiesta, chose to ignore the diversion signs and drive slowly into the marshal, who is an off-duty police constable.
In his evidence to the court, the officer said he banged the roof of the Constable's bonnet to get him to stop, after which Mr. Taylor nudged the car forwards again, stopped, got out of the car, walked up to him whilst shouting and acting aggressively, saying 'you've got no power to stop me', before getting back in the car and driving away from the area.
That was strongly disputed by Constable Taylor, who denied hitting the marshal with his vehicle. He claimed that the marshal was acting aggressively and swearing at him when he stopped his car and asked why the road was closed.
The St John politician said he was concerned for vulnerable parishioners on that road if they needed the help of emergency services, but when he couldn't get a response from the marshal, he left.
Constable Taylor insisted that he took great care, stopped, put his hazard lights on, and left when he realised the 'really unhelpful' marshal wouldn't respond to his requests for information on why the road was closed and for how long.
He then told the court that he drove to the parish hall to email his Centenier who had no knowledge of the road closure - and then email the Constable of Trinity explaining the incident.
After hearing all the evidence, Relief Magistrate Sarah Fitz found him guilty following a day-long trial.
Constable Taylor stood aside 'temporarily' as Assistant Chief Minister after being charged - with today's sentence prompting questions about his role.
In a statement to Channel 103, the Chief Minister says:
"Connétable Chris Taylor temporarily stepped aside from his duties as Assistant Chief Minister in January after he was charged, in order to avoid any unnecessary distraction for the Government. The Connétable remains 'stepped aside' from his duties.
"In view of today's court case and the verdict returned against Connétable Taylor, I will be discussing the position with him as soon as is practical."
Constable Taylor has declined to comment when asked by Channel 103.
The chairman of the Comite des Connetables, Deidre Mezbourian, says a meeting with the Constables isn't taking place until 14 September and therefore has no comment to make at this time.