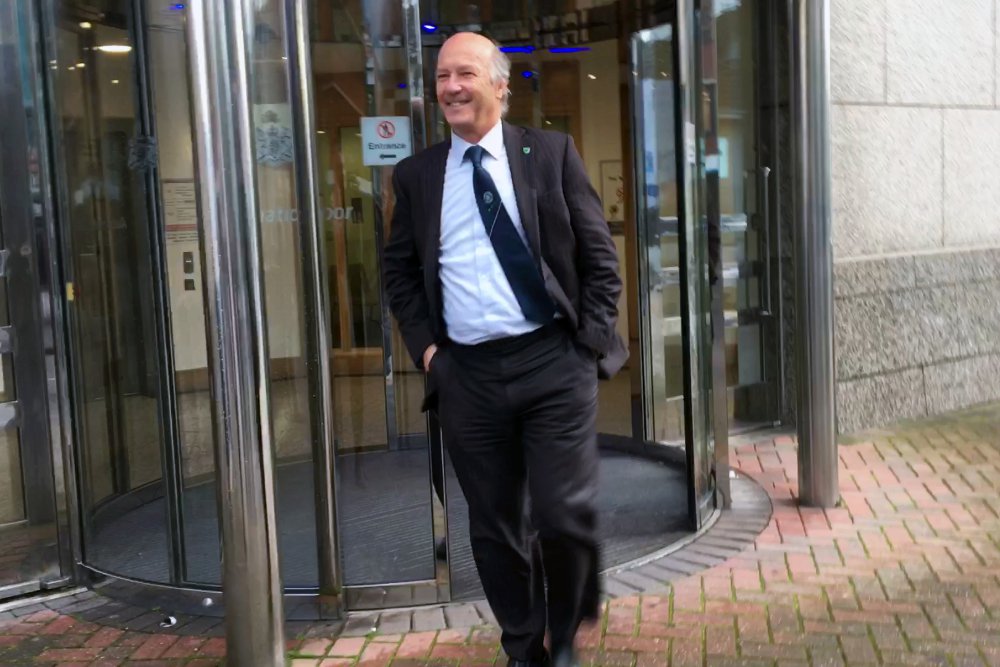 A smiling Constable Chris Taylor leaving Jersey's Magistrate's Court this morning.
Constable Chris Taylor has appeared in Jersey's Magistrate's Court charged with dangerous driving.
It relates to an alleged incident in Trinity last June.
The St John politician has stepped aside 'temporarily' from his Ministerial responsibilities pending the criminal proceedings.
In a letter to the Chief Minister last week, Constable Taylor said he 'strenuously denies the allegations'.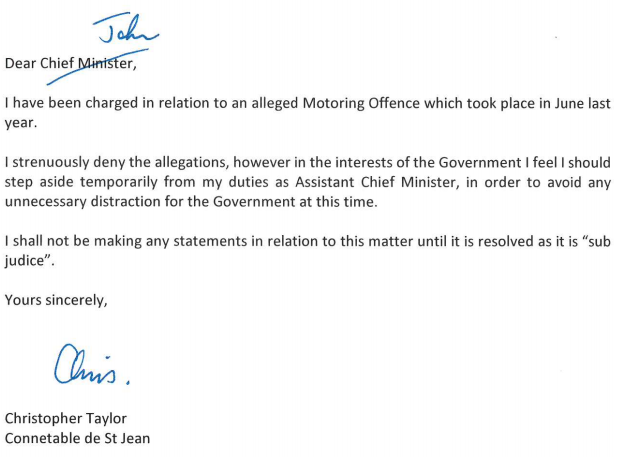 The Chief Minister, Senator John Le Fondre, accepted his decision.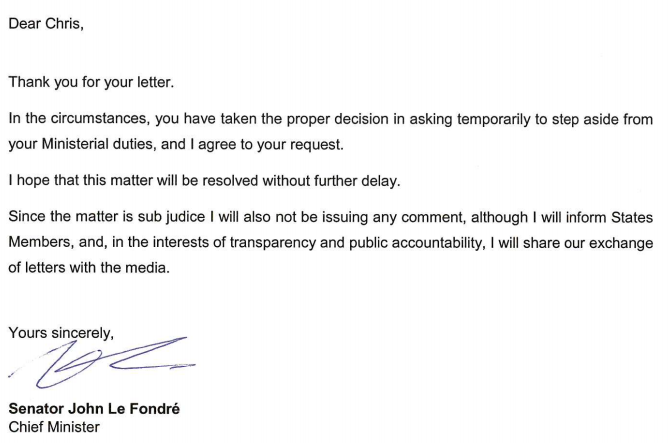 The case has now been adjourned until 10 March, where a trial date is due to be set.
He's been released on bail.