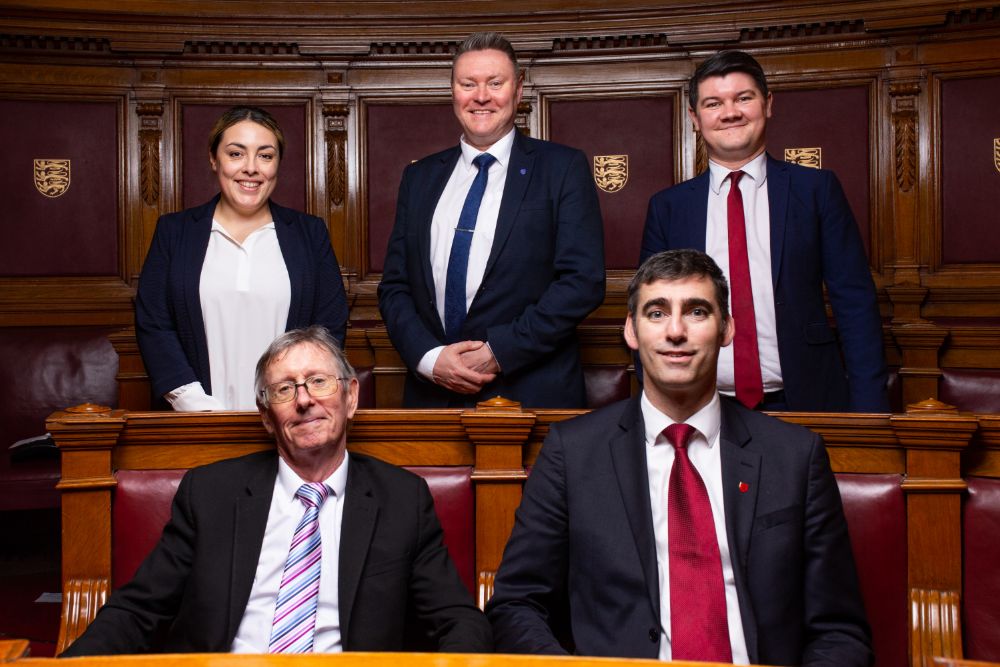 Reform Jersey has five of its members in the States Assembly.
Reform Jersey says 'the current political system isn't serving the majority of islanders well and needs to be transformed for the better'.
It's after confirmation that the vote of no confidence against Chief Minister, John Le Fondré, will be debated next Tuesday, potentially prompting a change of leadership at the top of the States.
The island's only political party - which has five members - say they're considering 'all matters', and will act in a 'considered and collegiate' manner.
Our statement on the upcoming vote of no confidence in the Chief Minister. pic.twitter.com/tyxzBpsE87

— Reform Jersey (@ReformJersey) November 3, 2020
The party hasn't yet publicly committed to supporting or opposing the Chief Minister - but has confirmed that all members will vote the same way, potentially deciding the outcome if the Assembly is divided over the issue.
The vote has been called by the chair of Scrutiny, Senator Kristina Moore, with criticisms of Senator Le Fondré's leadership including failing to disclose his signed agreement with Reform Jersey, which helped him secure the Chief Minister's role after the 2018 General Election.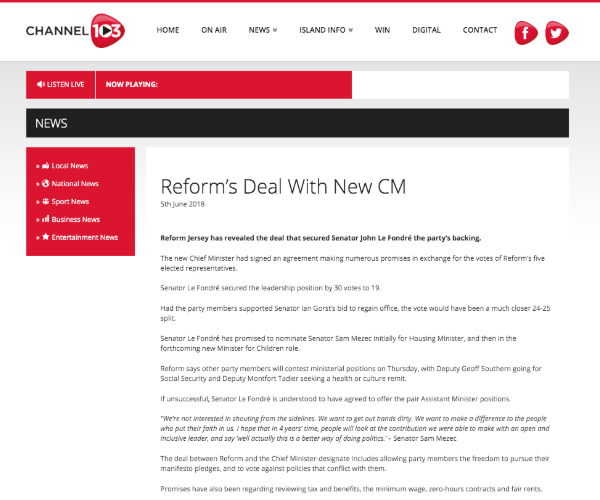 Channel 103's report on the deal from the time
Once agreed, the deal was published by Reform Jersey through social media, rather than by the then Chief Minister-designate:
We thank John Le Fondré for his positive and constructive approach to us in wanting to find an inclusive way of working together.

He opted to support him on the basis in the following agreement. We hope this demonstrates a new way of doing politics in Jersey. #democracy pic.twitter.com/4YBawskiJz

— Reform Jersey (@ReformJersey) June 4, 2018
States Members will debate whether they still have confidence in the Chief Minister during a special sitting next Tuesday.