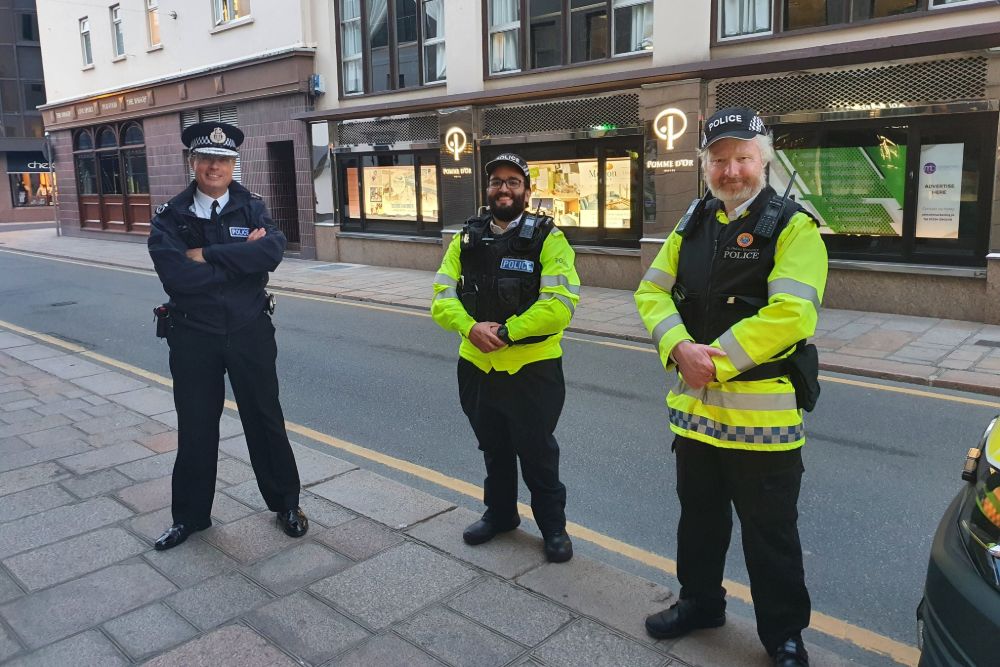 Jersey's Community Policing Team is asking for islanders' views on what it should be working on.
A survey has been launched for people to identify the issues that matter most to them.
The team has been working on projects like tackling antisocial behaviour in town since being set up in January 2021.
It consists of 19 officers and covers all 12 parishes with three Schools and Youth Focus Officers.
The force says it has successfully completed 20 of 30 'specific initiatives' so far.
Inspector David Turnbull says it has been really effective so far, but they know more can be done.
"Over the past 18-19 months we've been working on some specific problem-solving policing around different areas of the island, which have been really successful, but we're also conscious that there could be other things happening around the island that we might not be aware of, particularly from those communities where English isn't necessarily their first language.
A great opportunity to have your say about what is important to you and your community - feedback is so important and will help me and my team in developing our priorities for community policing in Jersey 🙏🏻😎 https://t.co/7NA1j39YaI

— Inspector David Turnbull MCMI fCMgr 🇯🇪 (@SoJP_InspCPT) August 1, 2022
It has made a massive difference to communities in St Saviour, we're doing some work up in St Peter and also within St Helier and St Brelade which is fantastic and we are getting a lot of positive feedback, but we're also conscious having taken over the Community Policing Team very recently that there are areas of the island that we're possibly not getting to and we're not getting that engagement."
The survey is available in:
English: Have Your Say - States of Jersey Community Policing Priorities (gov.je)
Portuguese: Have Your Say - States of Jersey Community Policing Priorities (Portuguese) (gov.je)
Romanian: Have Your Say - States of Jersey Community Policing Priorities (Romanian) (gov.je)
Polish: Have Your Say - States of Jersey Community Policing Priorities (Polish) (gov.je)