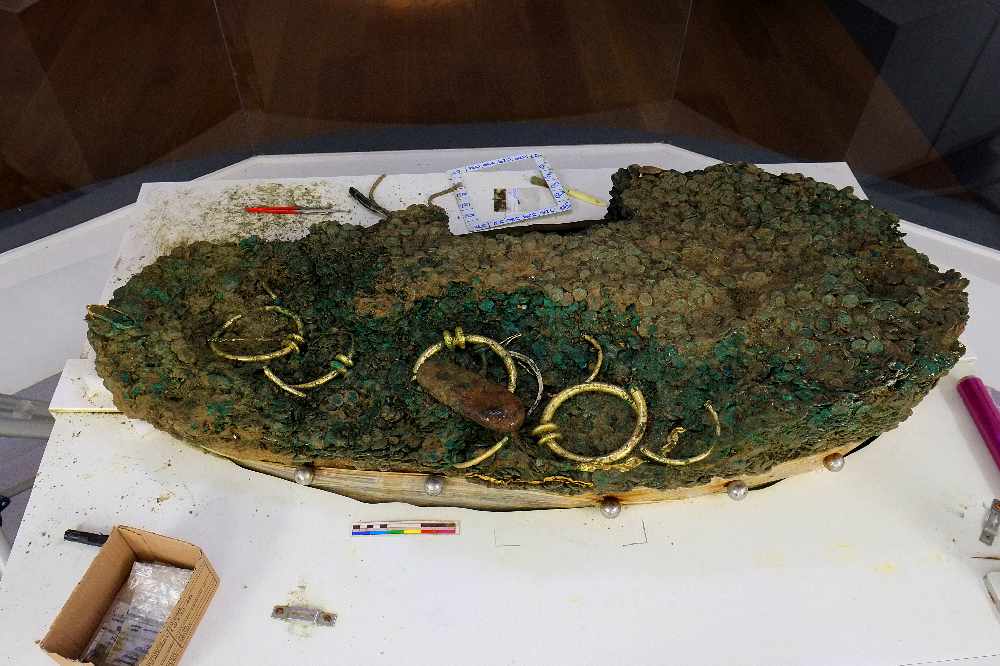 The largest ever hoard of Celtic coins is now thought to have been two collections buried together in Grouville.
Data collected by taking apart the 70,000 coins unearthed by metal detectorists in 2012 suggests it wasn't a a single mass, but separate collections, possibly from different tribes.
One part contains the early coins, gold jewellery and precious metal ingots. The type of coins in this part are attributed to the Coriosolitae tribe from an area of Northern Brittany.
The other part contains a large mass of silver coins, of lower quality and from a later period, which may have come from tribes occupying the Cotentin peninsula in western and lower Normandy.
Archaeologist Dr Philip de Jersey says use of laser-positioning technology suggest the later dates coins were buried first.
"The older and the more valuable stuff, because it includes the jewellery and torques and so on as well, that's then gone in on top of that. There are definitely these two main deposits and they might only have been made a few hours or days apart, that's the sort of thing which we just can't tell."
The latest analysis - described as a 'first' in its approach to archaeological investigation - will be presented to experts at a conference in Brazil next month.