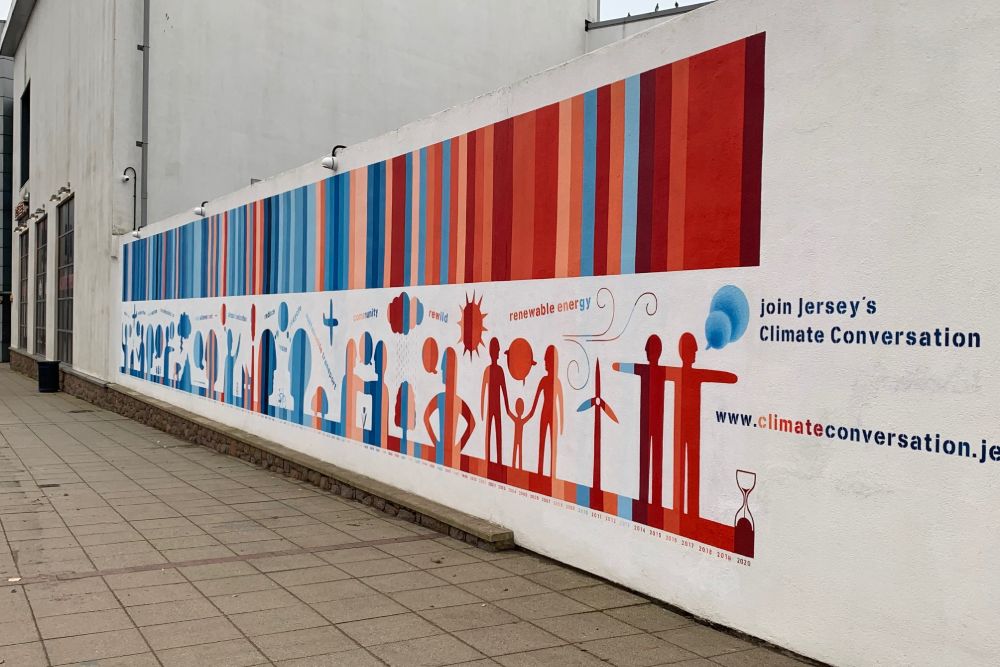 The mural on Jersey's waterfront drawing attention to climate change has been restored and re-designed.
The public artwork was vandalised over Christmas and left covered in climate-change-denying graffiti.
Artist Ian Rolls says the changes he's made are designed to spread optimism.
"This hopefully has a positive message. There is lots of wording in the mural now which gives positive solutions to the issues that we have to deal with.
"Hopefully if even one or two people go away and change their habits because of the mural, it'll have done a good job."
CCTV cameras have now been installed to prevent further vandalism in future.
Mr Rolls says the graffiti made him take on board not everyone sees climate change in the same way:
"I came to realise that it was almost a positive thing because it actually started the conversation.
"It made me and a number of other people realise that there is another point-of-view on climate change, and it's important to engage with that rather than ignore it."