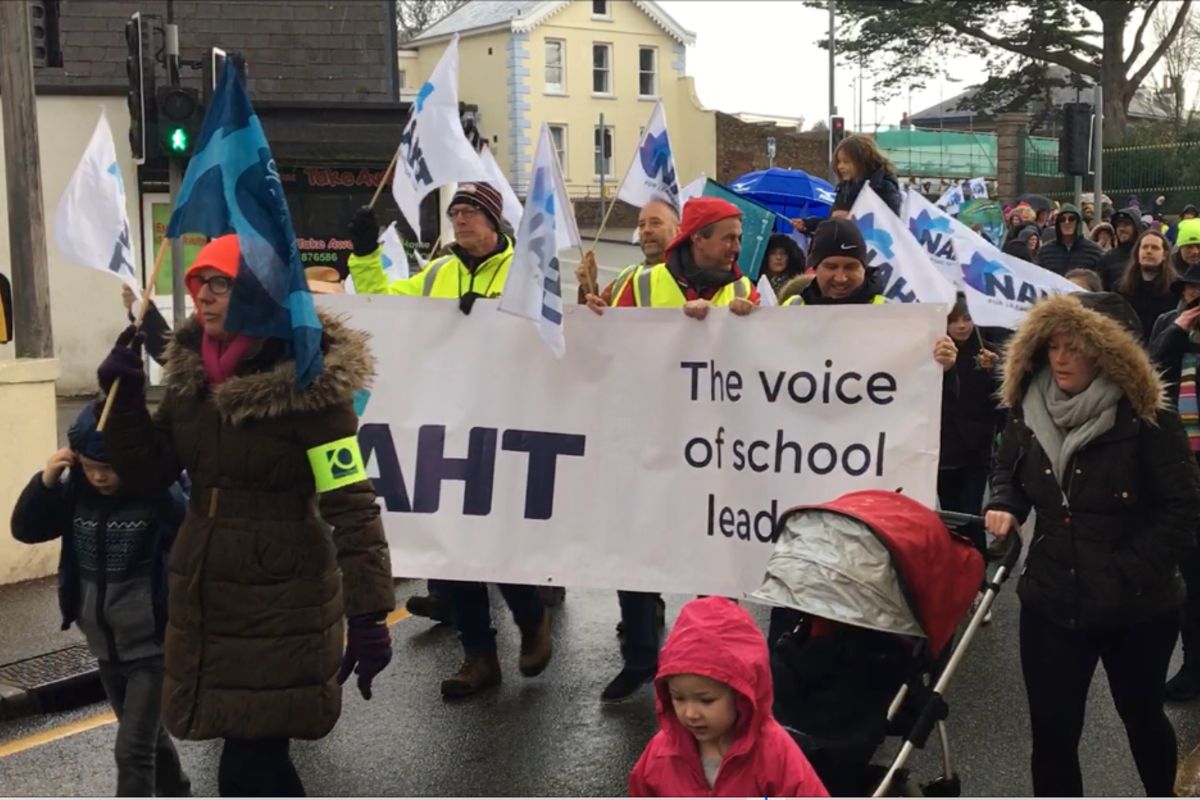 Jersey's civil servants will strike next month in their row over pay.
JCSA Prospect has called four periods of industrial action, each lasting half a day.
They are on:
Friday 23 August - 9:00am - 1:00pm
Friday 23 August - 1:00pm - 5:00pm
Tuesday 27 August - 9:00am - 1:00pm
Tuesday 27 August - 1:00pm - 5:00pm
The union says it will talk with members working in 'Essential Service Areas' such as nurses to make sure minimum emergency cover can be maintained.
In a letter to members, JCSA Prospect vice-chair Gary Davies says there was 'no alternative' because the employer 'refuses to sit down and negotiate with us to get a resolution that is acceptable.'
"The employer has refused to improve the 18/19 offer, in any form, whilst we see even the next lowest group being awarded 100% more consolidated awards for 18/19, the employer has provided no justification for this significant difference.
"Members are clearly outraged at the lack of respect shown for civil servants by the SEB. Union negotiators had suggested that some additional annual leave for 18/19 would at least provide some compensation for the poor 18/19 award, but the employer responded by saying any increase in annual leave would only be offered in return for an increase in working hours. (which amounted to an hourly rate pay cut)"
The original offer included 1.3% above RPI for 2020, with longer holiday allowance combined with slightly longer working hours.
62% of members rejected that deal a fortnight ago.
Members are being allowed to choose which period they want to strike, as it's recognised that staff may not be financially able to walk out and strike more than once.
JCSA Prospect members went on strike last December because of the dispute and also marched through town in February in protest at the pay award.
The States Employment Board has called the decision by civil servants to go on strike 'an unwelcome development'.
"The SEB is very disappointed that Prospect and Unite are calling on their members to take strike action. Our most recent offer was based on extensive consultation with the unions and was put to members with union agreement.
"Following the rejection of this offer by union members we have been back round the table with both unions and have been working hard to try to find a resolution.
"Today's announcement of strike action is an unwelcome development and we will continue discussions to try to resolve the dispute, to avoid the inevitable disruption for islanders that comes with strike action." - Constable Richard Buchanan, Vice-Chairman of the States Employment Board.