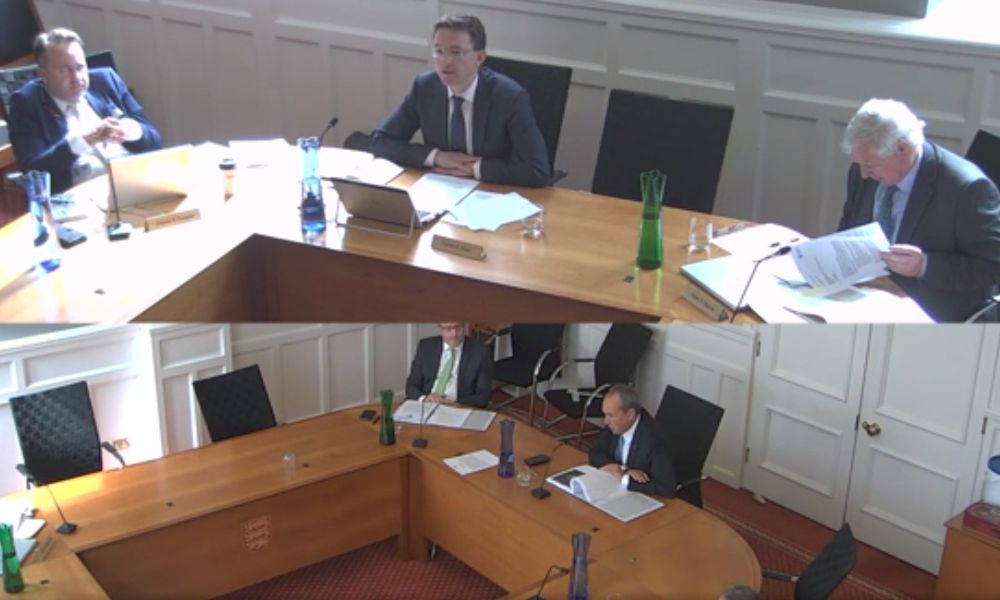 The tension between the Economic Development Minister and chair of the panel scrutinising his decision to split the Channel Islands Competition regulator continues to grow, after Deputy Kirsten Morel was accused of lacking civility.
In the first in-person Scrutiny hearing to be held since March, Senator Lyndon Farnham took exception to what he deemed to be accusations from Deputy Morel that he didn't believe officers' reasoning for why CICRA (now the JCRA) didn't receive a letter from Richard Corrigan, which put forward concerns about the pan-islands agreement.
The panel was told the letter, dated 10 January 2020, was only found behind a letterbox in the lobby in May.
The chair of the Economic and Home Affairs Scrutiny Panel says he was told that CICRA didn't receive any correspondence until after 18 May, when the same letter was re-issued.
Deputy Morel questioned why it wasn't sent by email as well as by hard copy. He also asked to see evidence of when the document was created electronically.
It was announced in April that both islands agreed to demerge CICRA, to take effect from 1 July.
Mr Corrigan, the government's Group Director of Financial Services and Digital Economy, said the original letter was sent by post, CICRA later said it wasn't received, so it was sent again.
In a tense exchange Deputy Morel asked to the original 10th January electronic copy.
Senator Farnham stepped in to demand 'more civility'.
"We are not in a court of law here. The looks and the attitude you are giving us now are not in line with the Code of Conduct between Scrutiny, and these meetings should be held with more civility please. I have asked you that before. I don't like the accusations you are making to officers. We provide you with the information that you are asking you."
Deputy Morel replied: "Minister, would you be able to point out where I made any accusation, and where I acted uncivily?"
The row continued. "It is quite clear that you are saying by some sleight of hand we didn't send an email, so we've concocted another one at a later date and posted it. We will given you the evidence you have asked for but let's try and keep it a bit more civil. We are not trying to trick. There is no sleight of hand."
"Minister, at no point have I been uncivil, and at no point have I made any accusations."