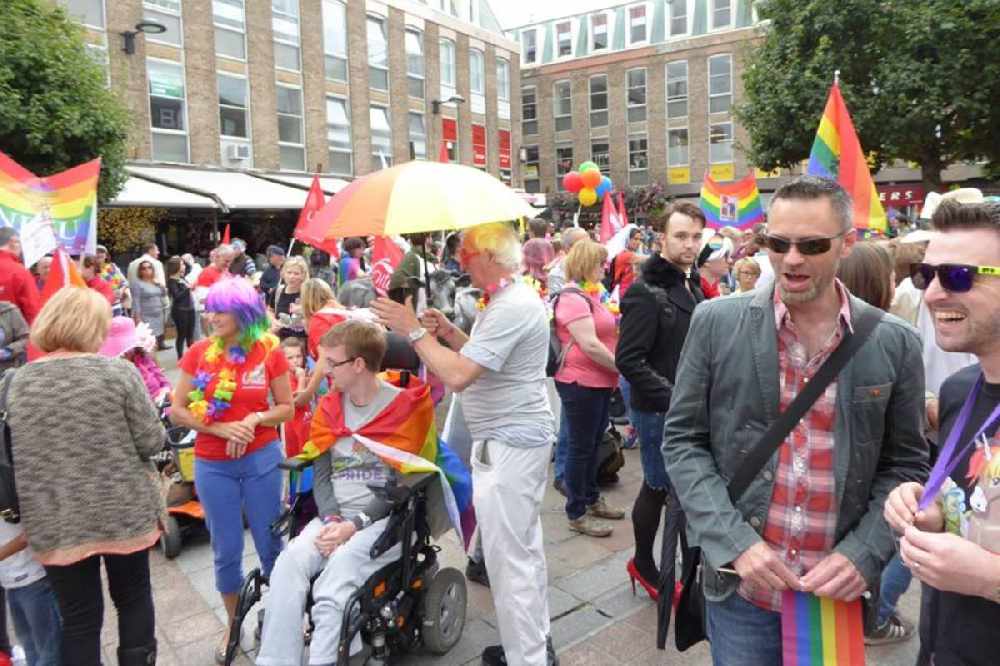 Channel Islands Pride will return to Jersey this September.
Themed 'Pride on the Beach', there'll be a parade through town finishing at Les Jardins de la Mer.
There'll be a Pride village - with live entertainment, food and drink, community stalls and beach games.
A schedule on the route, timings for the parade and a programme of entertainment will be announced nearer the time.
"Pride on the Beach will highlight two aspects of island life of which we are rightly proud – our coastline and our heritage – but it will also celebrate what is the most important part of Island life: community.
"Pride on the Beach is about saying loudly and proudly that this is everyone's Island and that the LGBTQ+ community is integral to Jersey's story: past, present and future. We look forward to welcoming everyone to what promises to be a celebration of equality, diversity and community." - Hugo Forrester, CI Pride.
*Picture Credit: Channel Islands Pride.