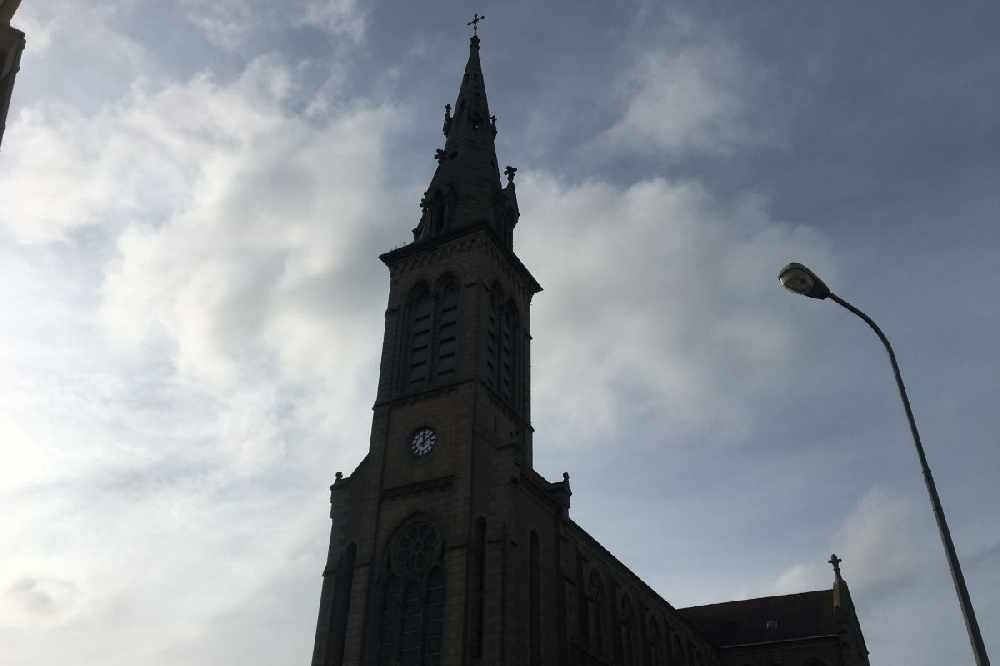 Islanders passing by St Thomas Church could be at risk of serious injury or even death because of cracked stonework around the church spire.
Steeplejacks company Rafferty, who carried out routine maintenance in the spring, raised concerns that debris could fall from a huge height because of fractures and splits below the cast iron cross at the top of the spire.
"The inspection carried out by Rafferty has clearly identified notable defects. It is of the upmost importance that we advise all concerned that even a small fragment of mortar falling from the height of the spire is a danger to life. It is therefore important that the works are carried out in a manner which reduces risk and allows the works to be carried out safely."
A planning application has now been submitted to carry out the necessary repairs.
Parish Priest Canon Dominic Golding, has eased fears that anyone in the area could currently be in immediate danger.
"Obviously health and safety is of primary concern to the church, so there were some options considered in relation to risk mitigation such as netting and decking around the spire, but these were all discounted on practicality and the likely benefit.
"We were assured that the work is important, but it's not necessarily going to mean it's all going to collapse any day now."
Peregrine falcons that nest there means that access to the top is not always possible, so work then started towards addressing the issue.
That's led to the planning application being submitted. It's hoped, if approved, that work can start in Spring 2020.
The work would include protective enclosures around and over entrances to the church and scaffold platforms on the spire, with debris netting also installed.