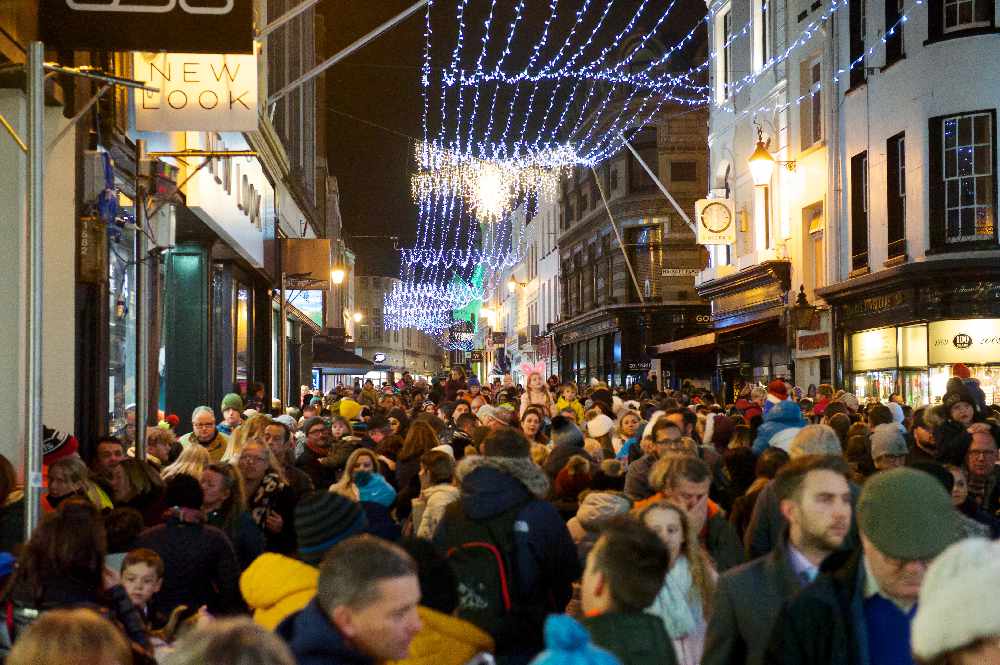 Pictured: How the town centre usually looks at Christmas
The Parish of St Helier have been given £35,000 to encourage shoppers to town this Christmas.
The government has contributed the money to supported the parish's Christmas preparations.
Town Centre Manager Vicky Trehorel says they have lots of initiatives in place:
"It's been a really tough year for everybody, businesses and islanders alike, so this is a really great chance for us to think outside the box and commit to some additional measures.
"One thing that's been really lovely is having speakers in town instead of speakers and bands, it's so different to not hear them singing this year but hopefully the speakers will be able to replace some of that atmosphere"
Another measure is putting screens in the windows of empty shops to spread festive messages.
"We're giving people a chance to spread the message of love and reach out to people that they care about, spread some positivity around the town centre and for those people they want to see their names on screens as a nice gesture."
Other plans include ambient music being played outside for the festive period, assistance given during late night shopping evenings and even handling out umbrellas when it rains.
"We're concerned about the fact that if measures were to increase at all and people have to queue outside stores, we want to make sure that we can keep people as dry as possible.
"So, we hope to have those umbrellas to keep people dry and safe from the elements as they show their support for local shops in the town centre."
Vicky says although Christmas 'won't be normal', she hopes some people will 'take pleasure from the things we are able to do'.
"It's going to be a really weird Christmas for us all this year, wearing masks is not the norm for any of us and it's going to be an adjustment. Giving people the right atmosphere and a slight sense of normality is really important to remind them that Christmas isn't cancelled, it's just happening in a different way this year.
Thursday late night shopping will be from the 19th November -17th December, with town closing at 9pm.
Town will also be open every Sunday from the 29th November - 20th December from 10am-5pm.