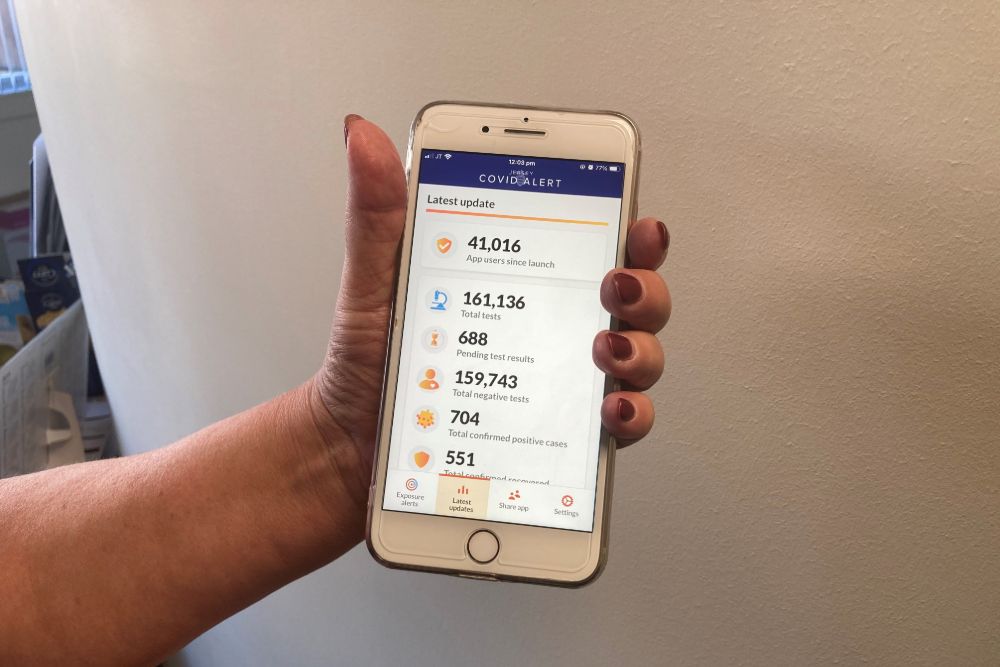 Digital Jersey, which is behind the Jersey's Covid Alert App, is working on an app specifically for 11-16 year olds.
The app is used to anonymously record other nearby users that come into contact with your phone.
If one of them later tests positive for coronavirus, the Contact Tracing Team can get in touch easily by sending an 'exposure alert' to your phone.
The app has passed 41,000 downloads since its launch four weeks ago, with an aim to hit 45,000 users by Christmas.
As the app is for users 16+, but CEO Tony Moretta from Digital Jersey has revealed plans for a children's version:
I think we are also working with @GovJersey to do some specific comms aimed at students as well, plus we are hoping to launch an 11-16 version of the app imminently.

— Tony Moretta (@TonyMoretta) November 12, 2020
Rachel Wijsmuller, Technology Development Manager for Digital Jersey, says an app for the younger generation has been highly-requested.
"Our primary motivation for this is that we've had so many reports both from parents and young people saying they have the app already, either just doing it as they feel a sense of responsibility and want to protect themselves and the people in their family who might be vulnerable, but also from the parents point of view who say 'well I want my child to be protected so I've just gone ahead and installed it on their phone', even though we've only released the app for over 16s."
Rachel says they have been working closely with the right people to ensure children will remain safeguarded.
"We know that under 16 age group do have different needs and requirements, and there are other concerns particularly around safeguarding and school use and the education system that we need to be really careful about, so we're not just going ahead straight away and releasing this to 11 plus.
"We want to consult more widely with the Children's Commissioner, the Information Commissioner from the data protection side, education and, of course, parents and people themselves to make sure we're really collecting a side spectrum of views."
She says the Children's Commissioner has expressed a view that it would be positive and beneficial for children 11+, but has reminded them that they need to think carefully about children's rights.
If you are arriving into #Jersey then please download @GovJersey's new contact tracing app.

The Jersey COVID Alert app is an extra tool to help fight the pandemic and is available for free via Apple & Google app stores.https://t.co/vf6lOfDDOi pic.twitter.com/V7rqN4efpk

— Jersey Airport (@JERairport) October 20, 2020
With students returning home for the Christmas holiday's, Rachel recommends them downloading the Jersey app alongside the NHS app.
"If you are a student returning and you're already using the NHS app, please do switch to the Jersey app while you're home for Christmas and it will keep hold of those important contacts.
"If you aren't using that app, we would encourage you to download the Jersey one and you'll be presented with the QR code and links to information throughout your travel process and indeed at the airport we have some enormous great banners which are completely unmissable, so we hope to get to the students that way."
In a final plea, Rachel encourages those who haven't already downloaded the app to do so.
"This is something you can do to keep our community safe this winter. You can do it in a completely anonymous and private way, and so even if you're just using the app to give yourself a bit of extra information about when you might have been exposed to someone, it enables you to make better choices.
"You don't have to tell anyone else about it, and we would really encourage you just to do that and help keep us all safe by downloading the app."