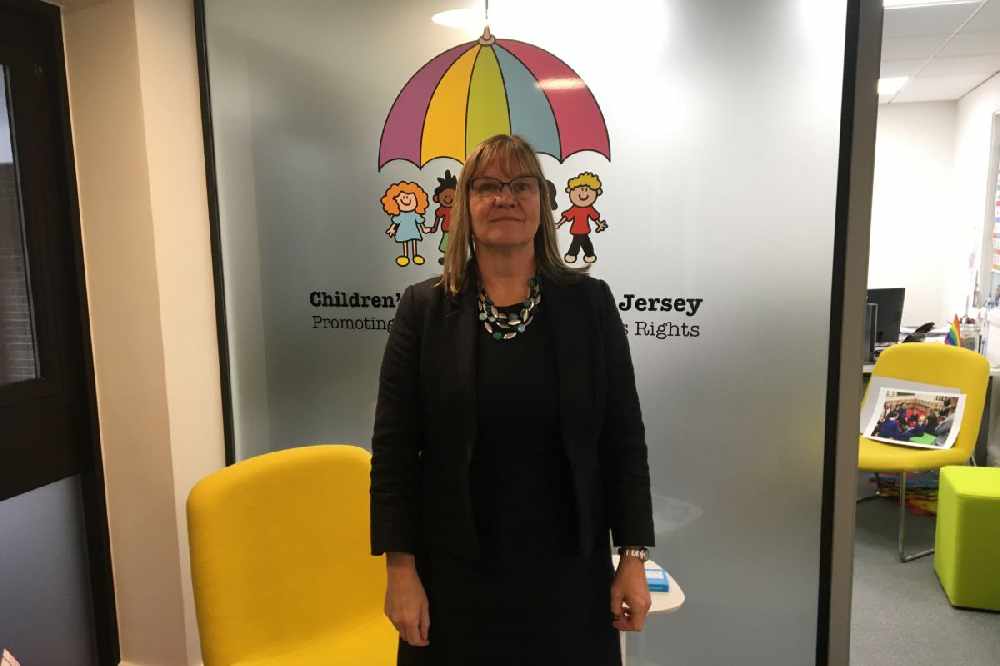 The Children's Commissioner has blasted the Chief Minister's warning to young people about the risk of getting and spreading coronavirus - describing it as 'sounding like the headteacher giving everyone a telling off in assembly'.
Senator John Le Fondre said they are having a 'significant impact on the growing spread' of the virus within the community, following cases linked to physical contact, sharing drinks and vapes, and going to Halloween parties.
He then said they should think about how devastating it would be for them if they were to infect their grandmother or grandfather and, worse still, lead to their deaths.
Deborah McMillan, who wasn't consulted ahead of the announcement, says the tone of that message isn't going to resonate well.
"We already know from the joint Covid survey that we did with the government that 48% of our children and young people have told us that they're feeling anxious, worried and stressed. That hasn't gone away.
"Therefore, when you are passing on really important public health messages to children, you do not say 'if you share a vape with somebody, your granny might die', which is essentially what the Chief Minister was saying."
In the media briefing to warn of the possibility of another lockdown if behaviours don't change, Senator Le Fondre went on to say that Ministers 'are aware of beach parties that are planned' and that they will monitor 'when they are putting our island at risk.'
Ms. McMillan has told Channel 103 that she is incredibly frustrated that the government didn't consult with her on how messages can be clearly passed on to children - calling Twitter 'absolutely the wrong platform'.
The Commissioner says the majority of younger people ARE behaving and doing what they are asked to do,
"Even my seven-year-old grandson last week told me all about coronavirus and what I needed to know. So the majority of children are taking that on board and they care.
"Of course, we might be speaking to a small minority of younger people, so let's go and speak to them where they are.
"Let's speak to them at school, talk to them properly, and use appropriate resources so we can get the message across."
We were listening to @GovJersey press conference just now - but how many young people will have been, in the middle of the pm, on Twitter?

👋It's not enough to just talk *about* teenagers @John_Le_Fondre - you have to talk *to* them as well.

— Office of the Children's Commissioner for Jersey (@OCCJersey) November 6, 2020
The Commissioner also told Channel 103 that the door is open to the government to get her team's advice - and suggested that it may be others that need the telling off, rather than young people.
"At the end of the day, young people live in households and live with parents and carers. It's perhaps they that we should be talking to, to suggest that supporting youngsters to have parties and large gatherings is really not on.
"The ticking off should have been with them and not youngsters."