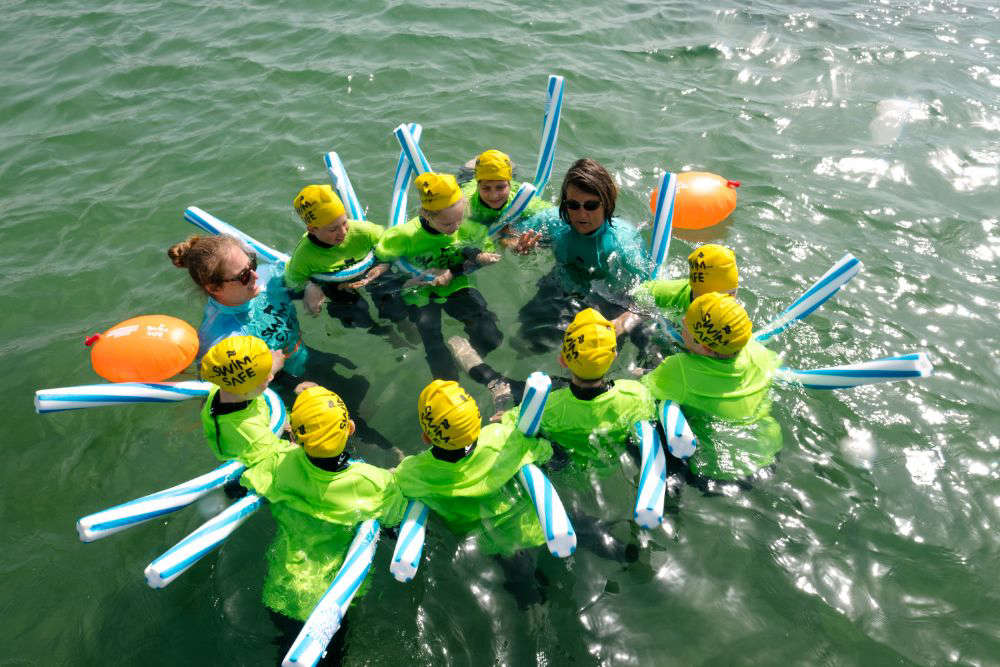 The Swim Safe programme is returning to Jersey, teaching nine and ten year olds how to stay safe in our waters.
Around 1,000 children from 31 primary schools will be taking part in the programme.
It is run by Jersey Sport in partnership with the Bosdet Foundation.
The sessions are run by qualified Swim Safe instructors and beach lifeguards at beaches around the island over the next fortnight.
Children are taught a range of skills to keep themselves safe when they are swimming in the sea.
"Swim Safe is vital to give children in our island as many opportunities and experiences as possible. Swim Safe not only teaches vital water safety skills - it opens up opportunities to experience one of our island greatest assets - our beaches. We are so proud to be supporting the initiative again this year, working with Jersey Sport." - Alan Le Pavoux, Charity Manager at the Bosdet Foundation.
Meanwhile, Jersey Sport is also offering opportunities for adults to enjoy outdoor swimming to improve their mental and physical wellbeing.
It is launching Move More Adult Open Water Swimming - supervised sea swimming in a group setting.
Sessions will be led by qualified open water swimming coaches and trained volunteers. They start on 4 July.