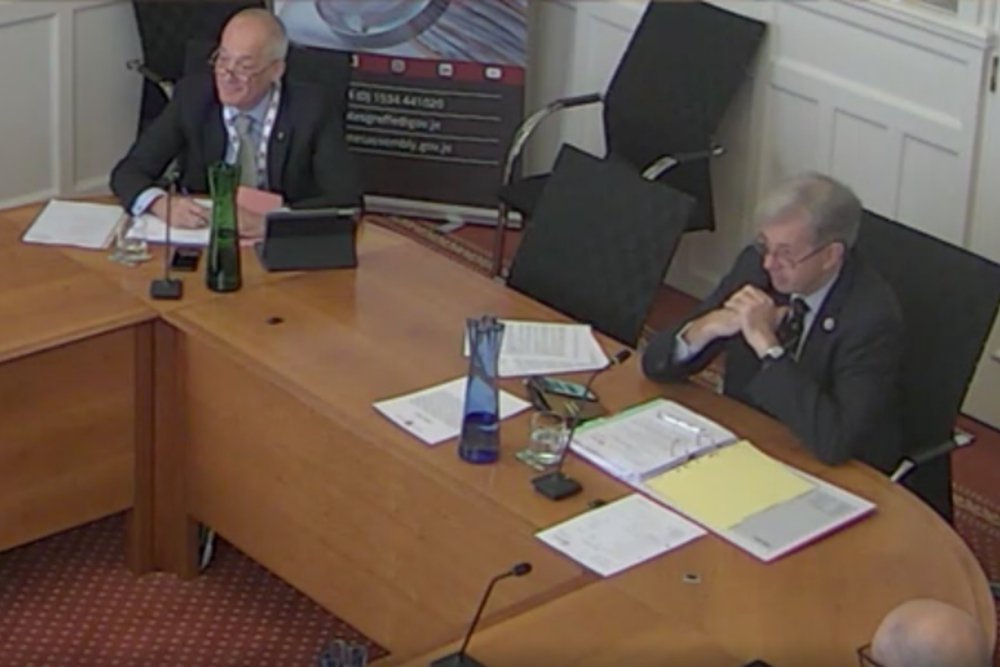 Senator John Le Fondre and Charlie Parker at a previous scrutiny hearing
Charlie Parker will not be getting his housing qualifications, the Chief Minister has said.
In his States Assembly speech defending himself against a vote of no confidence, Senator John Le Fondre says the outgoing States CEO is not getting 'extras' for leaving his job.
It was announced last night the Mr Parker has agreed to stand down from his £250,000 a year job heading up Jersey's civil service.
Since the news broke, there has been much speculation about Mr Parker's financial settlement and his future residential status.
"The Chief Executive is receiving his contractual entitlement and no more. There is no additional pay-out, and no 'extras'. To be clear, contrary to rumour, he has not got his qualifications for residency. We have honoured his contract, and further speculation at this time will make it far more difficult to tie up the final arrangements, which is presently going on."
The Chief Minister said nothing further about the nature of the 'contractual entitlement'.
It was reported in 2018 that Mr Parker was granted 'entitled' status to live in Jersey in a 'exceptional' arrangement - if he completed five years 'satisfactory performance' in the role, which he took on in 2017.
In a letter confirming his departure Mr Parker says he is sad to leave 'a job I love, in a beautiful place that I am privileged to call home and that I do not wish to leave.'
He says he is 'truly appalled' that 'what should be an uncontroversial employment matter has been used as a catalyst to challenge' the Chief Minister's position, adding that he felt neither men 'deserved the treatment we've received 'by those who seek to oppose and undermine the agenda for change that you have championed'.
"Public servants - both elected and employed - should not be fair game for some of the recent attacks by those who should know better."
You can read Mr Parker's letter in full, and the government statement announcing his departure here.
States Members are currently in a specially-arranged sitting to debate whether they have lost confidence in the Chief Minister.