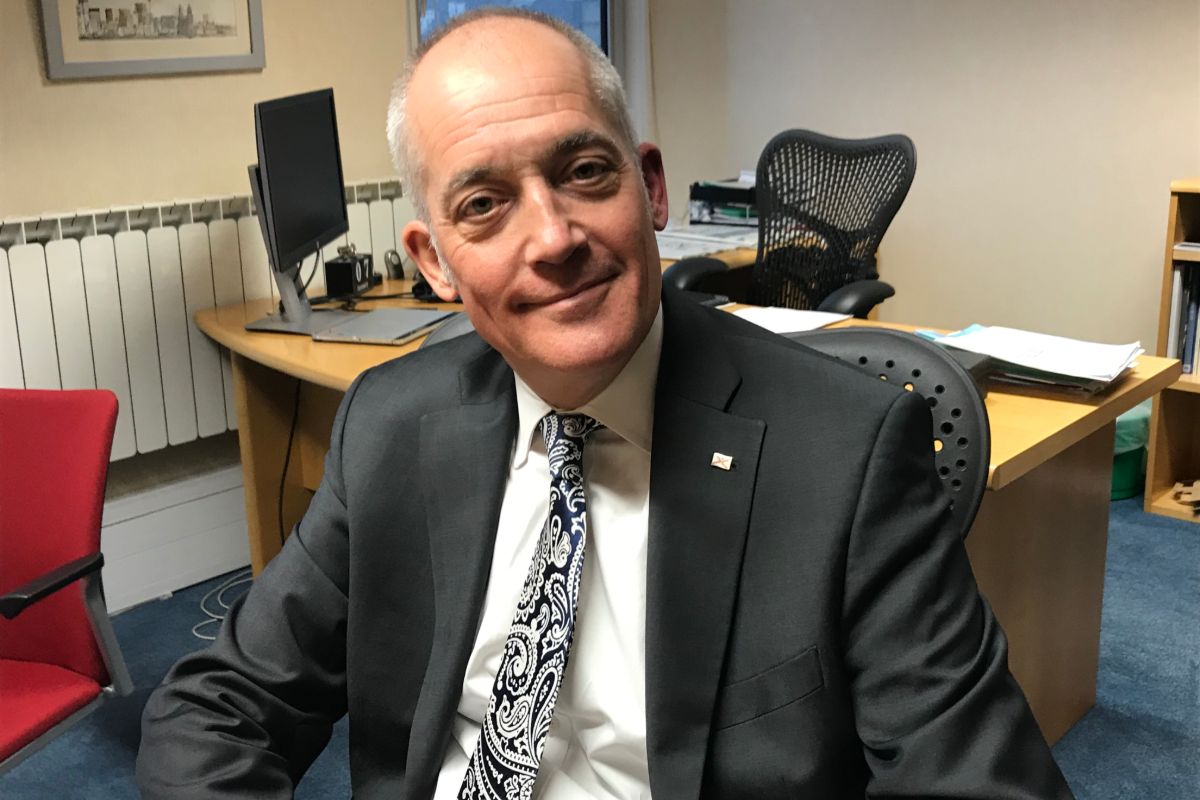 States of Jersey CEO Charlie Parker says it's not the first time he's been perceived as 'the villain' while leading local government.
In interviews to mark the end of his first year in the jobs, he has been addressing some of the hostile criticism he's received.
Mr Parker's tenure so far has been full of controversy, over the UK appointments he has made; the terms of his contract which includes permanent residency; and his radical approach to overhauling the public sector.
Charlie Parker says it's not the first time he's faced a cold reception:
"20 years ago, I spent three years digging up the centre of Liverpool as we did the regeneration of the city. I was the villain for all the taxi drivers, people who drove cars, and the amount of grief - once it had been completed a year after - all the noise has gone. You've just got to hold your nerve and trust in your ability to deliver these things."
Despite admitting he sometimes feels like 'public enemy number one', he's told Channel 103 he'll see the changes through:
"When you're in charge of an organisation that's going through change, and you're trying to drive that change through, you're never going to be Mr Popular. As public enemy number one, that's not unusual if you've been through these things before - and it's why not everyone can do this."
Mr Parker says he's confident islanders will come around to the changes:
"I understand why some people feel that this isn't what they signed up for, it isn't for them or is personally very distressing or uncertain. If you add that to the pay dispute, you get a coalescence where I'm 'public enemy number one'. Actually, when we get through this, after a period of time, people will forget it."
He says even before starting the job in January, people told him the States of Jersey needed serious improvements:
"If you go back, everybody I've met says the States needed to change - it's long overdue, we've been talking about it for years but we've never done anything - and now we're doing it, that's quite difficult and different. So when you say to people 'we're changing it' they go 'absolutely!' but then they say 'oh, is that what change looks like?' and when it affects them, it's very different."