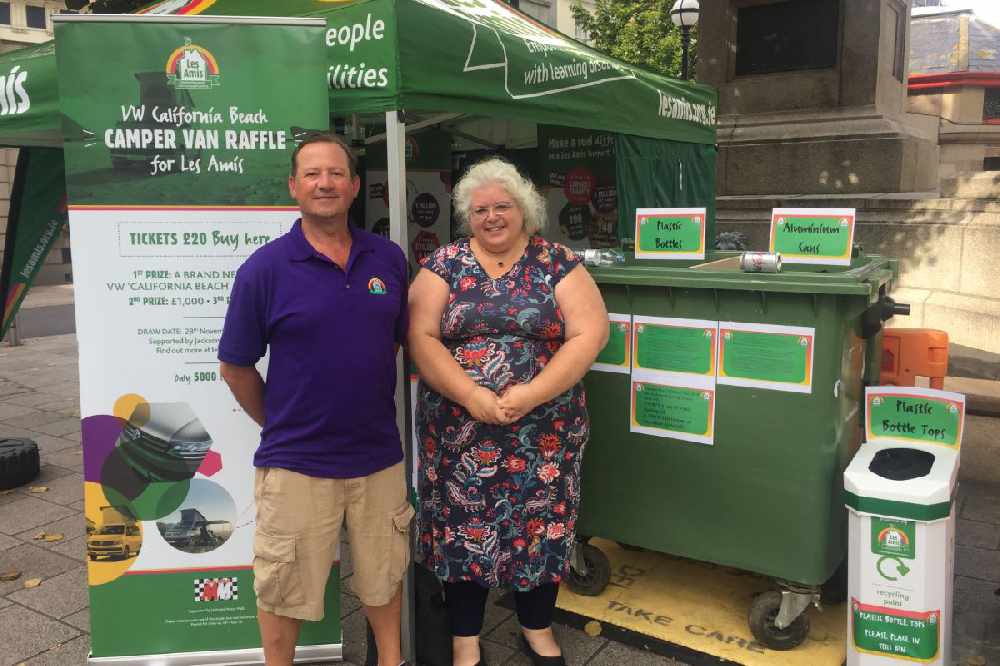 Disability charity Les Amis is on Broad Street this week, encouraging more islanders to 'go green'.
Workers are asking people to dispose of plastic bottles and aluminium cans at its stand, which it will put to good use through its Business Recycling Service.
8 residents with learning disabilities work on the project and earn a wage in the process.
The campaigning leads up to 'Clean up to the World Weekend', with bottle collection a registered event on the 21st and 22nd September.
It encourages local communities to take part in projects to promote recycling, rubbish clean up and education and awareness.
Jason Loveless, Head of Support Services, says they also recycle cans, paper, cardboard and cooking oil.
"A lot of it (oil) was put down the drain which is so environmentally irresponsible.
"Now we collect from over 141 businesses such as bars, clubs and restaurants. We collect the oil, charge £1.25 per tin, filter it into containers and ship them off to the UK, sold and turned into biodiesel.
"We're going to be looking at more partnership working with local charities. A lot of us are doing similar things and I think there's a big scope out there for charities in Jersey to work together." - Jason Loveless, Head of Support Services at Les Amis.
The charity's recycling focus meant it stopped sending out newsletters to reduce the amount of paper waste.