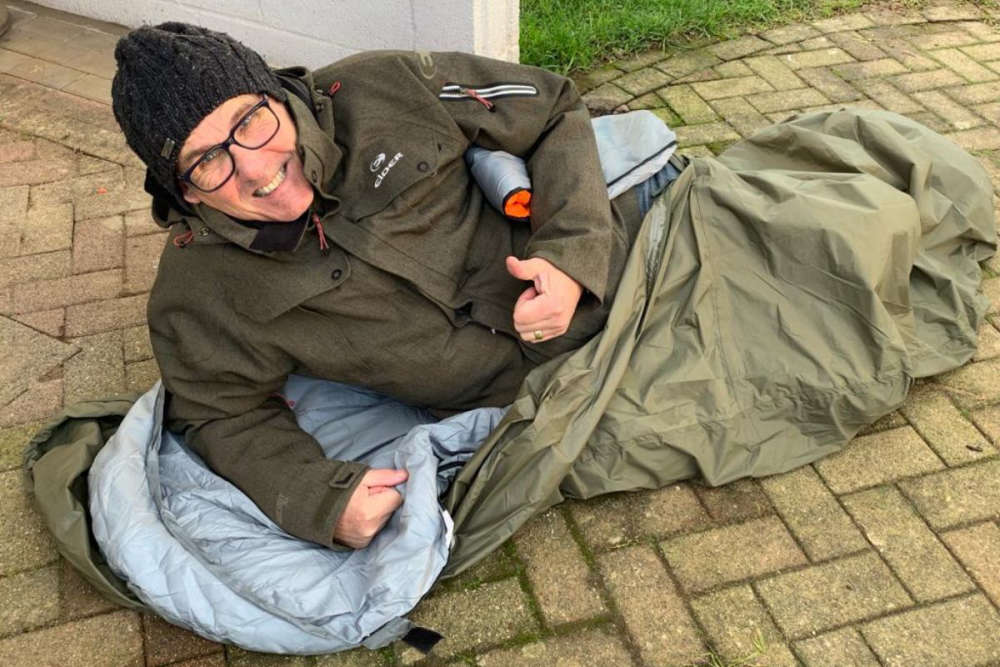 Tim Ringsdore has set himself the challenge to sleep rough for one night every month this year in aid of Sanctuary Trust
Last year, Tim decided to walk every road in the island to raise money for the JSPCA and Autism Jersey, which took him the distance equivalent to walking from St Malo to Madrid.
The sleep out is hoped to begin on the 27 January at St Brelade's Parish Hall, which is the home parish of the Sanctuary Trust.
Tim told us how he is feeling ahead of the first sleep out.
"I'm hoping the weather is going to be favourable, but I'm ready for that - I've got a sleeping bag and a waterproof cover for it so I hope I have enough cover to make it a reasonable night.
I do a lot of outdoor activity, so I think I'm reasonably ready for it. Obviously bought some thermal underwear to make sure I'm as warm as I possibly can be."
Tim says he wanted to do a challenge to help raise the profile of the charity.
"I was recently made a trustee for Sanctuary Trust at the end of last year and wanted to bring awareness to the public about the challenge that we face with homelessness.
I thought this was a great opportunity to do that and involve every parish in the island."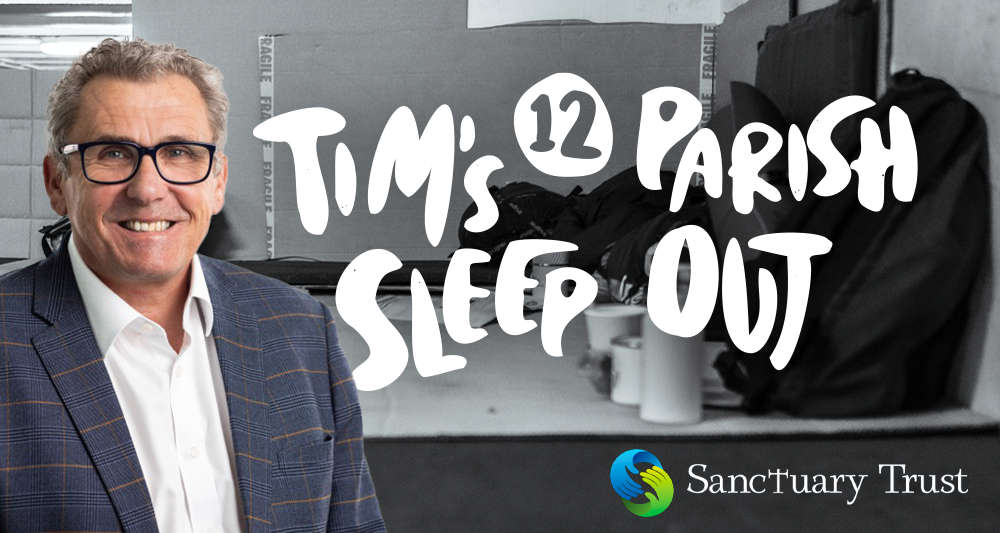 Sanctuary Trust saw a six fold increase in the amount of people that needed their support last year.
"I was shocked about the amount of support that is required in the island for people.
I got a figure of nearly 1,000 people needing support for housing and I think that is shocking.
The trend we've seen in the last year, in terms of the increase in demand for this type of support for men- and I'm sure for women as well, is quite sad and, given the cost of living crisis and housing issues, we can't see it decreasing."
Chair of Sanctuary Trust, Frank Walker says Tim's challenge is going to 'gruelling'.
"One night is uncomfortable so I commend him for doing 12. His challenge is yet another example of the extremely dedicated trustees we have on the Sanctuary Board, who always go the extra mile to support the charity."
The sleep out challenge will end in December in Tim's home parish of St Saviour.